New 71
04-04-2018, 12:44 PM
04-12-2018, 12:06 AM
Got the passenger side 5 point fixed seat belt changed out for a 5 point (3 on inertial reels).
Got another 10,000 lb receiver attachment hard point to go into the dvrs side rock slider. Like this...
Amazon
Got another 20,000 ****** pulley,
https://www.tractorsupply.com/tsc/pr...y?cm_vc=-10005
And a new tree strap.
Test fired a new 6" led light (the wife got me) to replace the 5" LED headlights.The old 5" are going to be side facing lights or rock lights.
Schedule for a test lap/tune run at the "The Rock" Pitbull Power Sports off Road facility at Bolivar Mo, this weekend.
https://www.pitbullpowersportsinc.co...oogle.com%252f
Howiepalooza 2018 at SMORR is around the corner.
04-12-2018, 08:41 AM
04-12-2018, 12:08 PM
04-12-2018, 01:21 PM
04-22-2018, 12:23 AM
04-26-2018, 09:42 PM
04-27-2018, 07:36 AM
04-27-2018, 07:48 AM
04-27-2018, 09:00 AM
04-27-2018, 09:07 AM
04-30-2018, 09:50 PM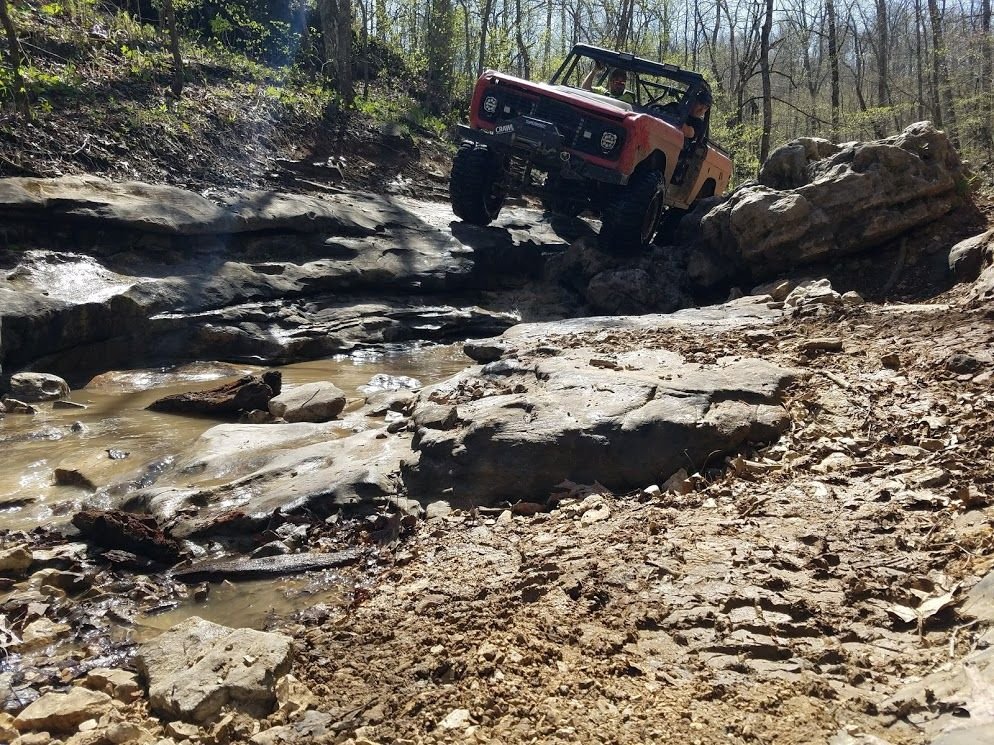 Got there late and wheeled it fri afternoon, evening and into the night. Sat AM meet up with a couple Bronco guys and got on some 3's and 4's..then the steering box seal blew out and I lost ANY AND ALL p/s in the middle of going up a level 3 trail. 4L and 35x14.50 and rock ledges about broke my arms a few times.
Had some help (tail strapped to a jeep) and got back down safe and back to camp. Hung out with a few FTE members that were there. Loaded it, made the drive home, loaded the rail buggy and had some other fun.
04-30-2018, 11:18 PM
05-01-2018, 07:58 PM
05-01-2018, 09:35 PM