1965 numbers matching
03-01-2019, 09:39 AM
KStone reproduces the Ranger seat brackets. If you were real lucky you might find some originals, too. There are some slight variations, but not worth losing any sleep over.

I noticed the bolts in the bed are not carriage bolts so maybe when the body shop bolted that back on they just grabbed some hex head bolts. I wonder if the originals are still around. Not too uncommon for stuff like that to break if you twist too hard without using any penetrant.

I have always liked the original back bumpers with the extra large head carriage bolts visible. I see them in your one picture. This one is one worth saving and, to me, bringing back the seats and any other little details.

Sweet truck! I wonder if it still has the original transmission cooling lines and cooler.

If you do decide to do a crown vic swap with a coyote motor and a 10 speed auto keep me in mind as I am currently in need of a set of the cooling lines and a few pieces in that system that would be great, even if Scott in Tennessee comes through for me with one set I could use a second anytime. I could buy a complete truck to get the pieces but that seems a bit overkill at this point.

Your truck is about #61 in the Ranger list, not counting any 1964 with buckets since those were not technically Rangers.

Thanks
Chad
03-01-2019, 10:08 AM
Join Date: Feb 2019
Posts: 57
TA.....You have an eye for detail! Correct on the bed bolts. Bed was off at body shop so I just threw 4 in it to trailer home from Yakima. Also notice not one dent in ribs of bed. Bed does have a couple bolt holes in it as there may have been bed hitch in there at some point per 3rd owner.
I believe truck is all stock but would love someone smarter than me to look at it. We live in Ellensburg. If you have time to talk over phone would appreciate it.
The more this thread goes on it seems this truck is somewhat rare? What I've gathered so far is it seems to be a Ranger that came stock with 352/automatic, padded dash and visors, possibly bucket seats in palomino vinyl, carpet is still on gas tank (floor carpet removed because it was worn and wanted to check for rust). How rare does that seem to be?
My thoughts are to take it back to original. I just texted 3rd owner who had it from 95-05 when it was still original colors and they are going to look for pictures so It can be put back to original colors and trim.
03-01-2019, 10:38 AM
Once you get to, I think it is, 10 posts them we can PM and I'll send you my phone number. Happy to talk trucks with you.
Just considering 1965 - I have now 19 Rangers in my list.
I do not have 100% complete information on all of them, but of what I do have of those 19
8 have a G code automatic transmission. I'm missing the transmission code on 4 of the 19
10 of them are 129" wheelbase - 6 of them are 115" wheelbase - missing 3 wheelbase lengths
15 of them are F100 - 4 of them are F250
All but two came with the 352 installed - 1 came with a 240 6 cylinder and one with a 300 6 cylinder.
3 counting yours are H81 Body code Ranger with Palomino bucket seats. Yours is the only F100 115" wheelbase with code H81 - the other two are F250 which was not available in 115" anyway.
Carpet over tank and on entire floor sounds correct. Some 1965 Rangers had a vinyl cover instead of carpet over the gas tank.
Here's a press photo of an early 1965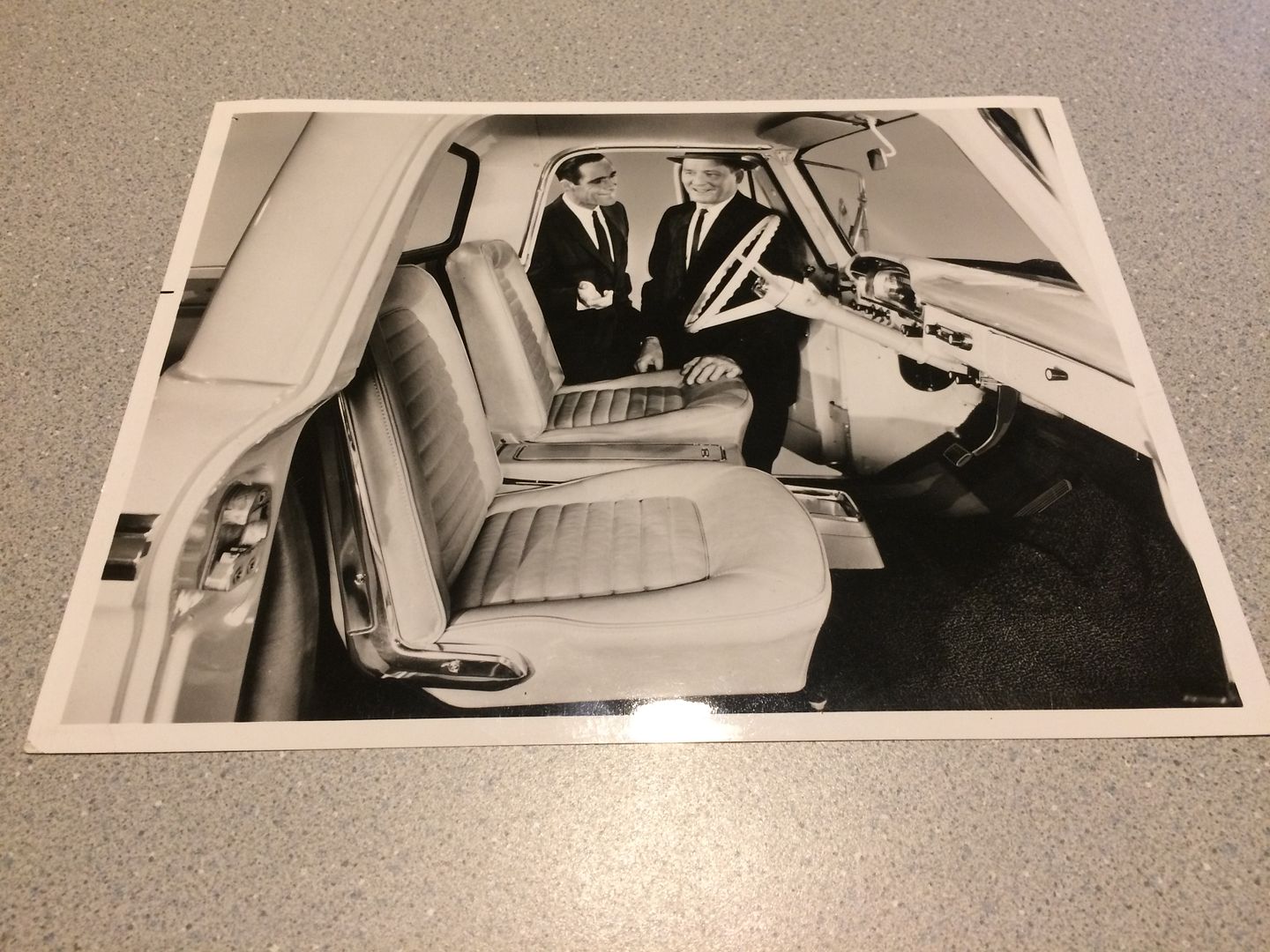 If it did have the console originally you should see signs of that I would suspect in the original floor carpet between the seats. It's one of the unfaded portions seen below in the picture of my original gold carpeting.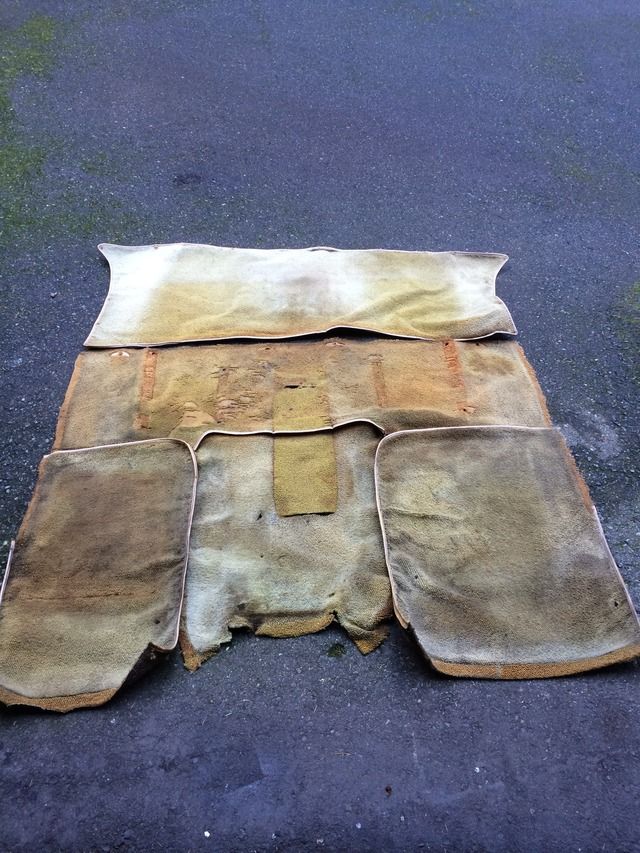 They cut a couple of slits for the console floor brackets to stick up through. They looked like this.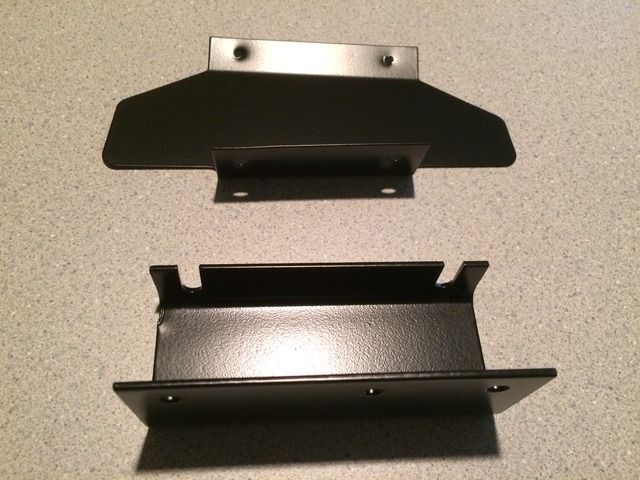 And unless someone welded up any original holes those brackets would leave two holes each in the floor between the seats where they were screwed down.
Chad
03-01-2019, 10:58 AM
Join Date: Feb 2019
Posts: 57
I believe the original seat brackets are still in truck. The bench seat you see is just sitting in there and is not bolted down(no idea why). And the brackets on bench don't line up with brackets on floor. Brackets on floor appear original. The carpet is still under seat and there are no holes in center portion.

It is my understanding that 65 was the first year for the Ranger. So I'm getting impression from this thread that this is one of the first Rangers built? And quite possibly the first with the 352/auto combo? With so many plants producing and with Ford tossing a lot of early records per NumberDummy it would be virtually impossible to know exactly????
03-01-2019, 11:10 AM
Join Date: Feb 2019
Posts: 57
And yes it has tranny cooler with what I assume to be original lines.
03-01-2019, 12:50 PM
Originally 4 seat brackets so hopefully those are still there. Looked like these.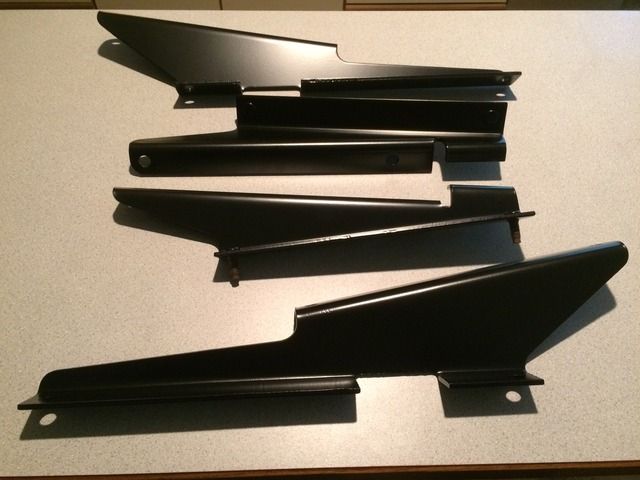 1965 Rangers are a bit odd early on. Similar to the very few 1964 trucks with bucket seats I have seen pictures of.
Not yours, but earlier ones did not have the Body codes that one would expect ( F81, G81 or H81) but these trucks on the list were looked at carefully and the seats and carpeting and some other details - well there is 4 of those trucks with a D81 and E81 that MsMichelle added to her list. I have not gotten hold of her in a while now and she has not responded to recent e-mails.
Anyway, despite production for 1965 beginning in August, 1964 (you know how manufacturers have always done that) these 4 "accepted" trucks range from November 1964 to January 1965. Then one I have from February 1965 that is a G81 code actual Ranger. Then your H81 from (probably early) March 1965.
We do not know how many others were built in any timeframe during these years, this is just from the very small sampling that we do have.
It's a rare truck and it sounds very complete. I have seen a few cases where a truck has a blank Color code but then appeared to be painted in a normal truck color. I can hardly guess about that but maybe the customer changed their mind at the last minute or a paint issue or your guess is as good as mine. Your steering column and whats left on the wheel should have been painted in the Navaho Beige since they only used standard truck colors on those pieces regardless - and to match the seat color as closely as possible. Are the inside doors and inner cowl panels the same color as the steering column (excepting the bowl)?
Looks like your transmission shift lever and bowl it attaches to have been replaced since the bowl is a different color and a chrome stem from a later year. The bowls are almost "fragile" so shift with some care. It does look like it has the "shark fin" pointer, but a little hard to tell from the picture. If so, that's the good one to have - not reproduced.
This is Sahara Beige on the bowl for my 1966, so slightly different color than 1965, but you can maybe see the "shark fin" pointer.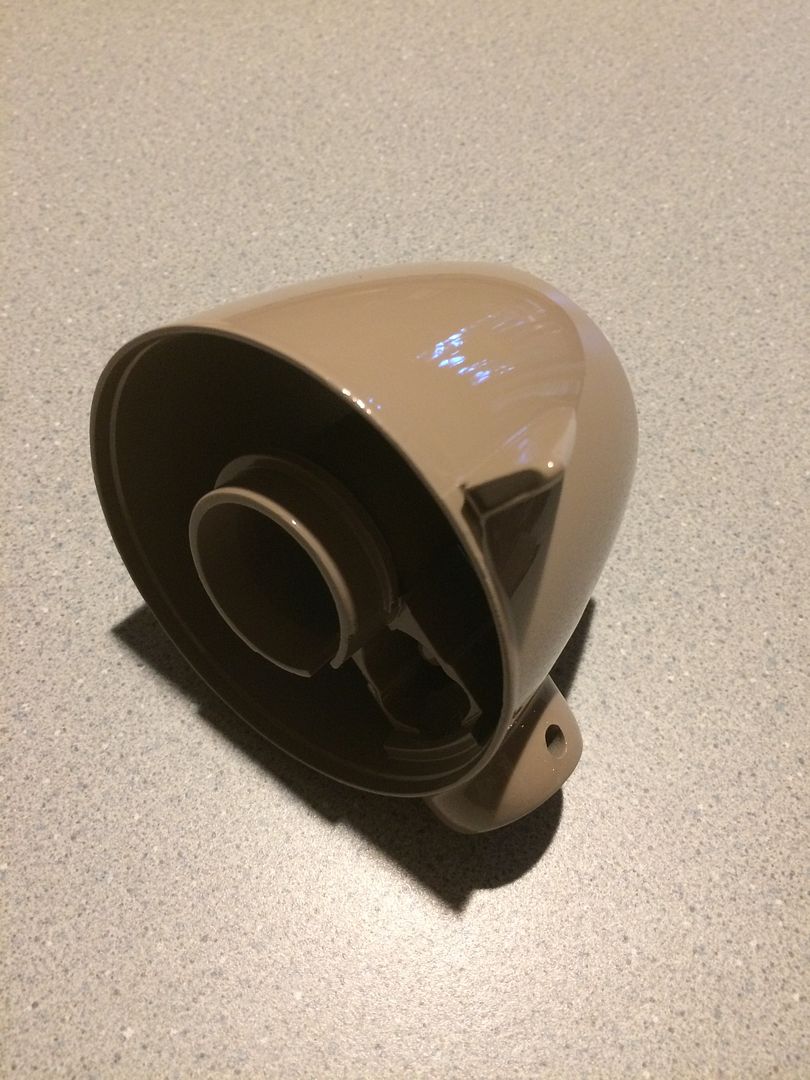 Chad
03-01-2019, 01:11 PM
Join Date: Feb 2019
Posts: 57
Those are the seat brackets.
Yes on shark fin. Steering column is lighter than your bowl. Column looks navajo beige to me. And that color is on other parts of truck.
Dash looks wimbleton white or very similar to me.
Firewall, kick panels, behind white trim panel on door, inside box all look Prairie Bronze.
There most definitely is 3 separate colors to this truck and having restored a few rigs I would be close to betting a paycheck these are the original colors. Maybe 3 colors was the anomaly and why there is no code on the Warranty Plate???
03-01-2019, 01:14 PM
Oh, to answer your question about the H81 versus H81B - The Warranty Plates were only stamped on this year with a 3 digit code. You then use the code to look up in the Soft Trim section of the Master Parts Catalog what that means and here you can see that those 3 codes are indeed followed by the B which indicates Custom Cab (81B)

That's great about the cooling lines and all being in place, too.
03-01-2019, 01:20 PM
Any truck that was a Deluxe Two-tone used Wimbledon White on the expose lower portion of the dash, hood, tops on the bed and tailgate and other places. Tell me where else you see the Navaho Beige. The Prairie Bronze would probably look really nice in a fresh coat, either single stage or base/clear.

I do get over to Ellensburg once or twice a year at least. My favorite wheels dealer owns AKHWheels in the Ellensburg area.

Chad
03-01-2019, 01:30 PM
Here's a picture of an original paint 1966 Deluxe Two-tone. Just so you can see some of the paint separation. Where this truck is Wimbledon White they did in that color always - assuming Deluxe Two-tone - and then the contrasting color was everywhere else, with the rare exception being the steering column and wheel.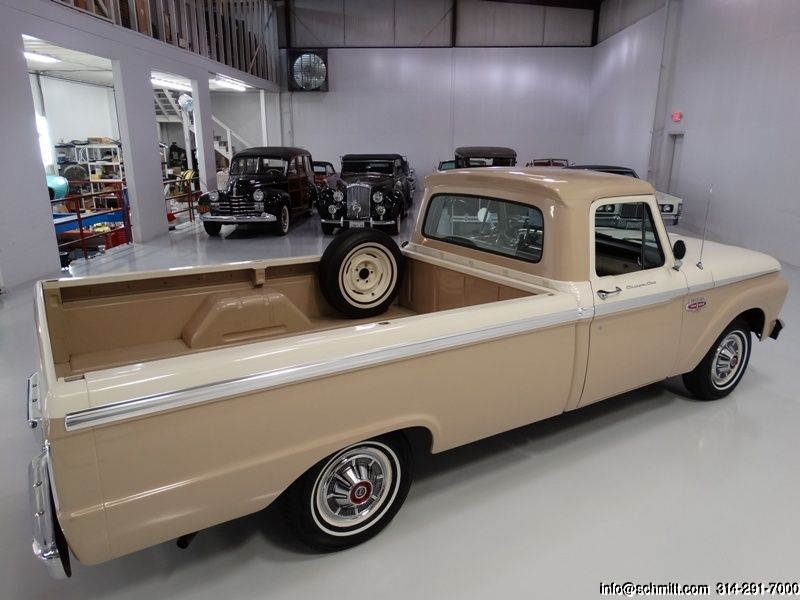 Certainly the 3 colors could have caused them to not stamp the Color code. Not all Deluxe Two-tones had the 3 colors. The truck in this picture had the steering column same color as the main contrasting color. (Sahara Beige in this case).
Chad
03-01-2019, 02:53 PM
If I'm seeing the one picture right of the inside under edge of the bed it looks like they welded up the holes in the bed and I'd assume the doors, cab and hood for the body side moldings. The moldings were used with the Deluxe Two-tone paint job. Kept them from having to mask a lot of it very carefully. It does not look bad to paint it two-tone and leave the trim off. But, for that original touch it could be added back. Carolina Classics reproduces those for both long and short bed and the other 8 pieces.

Any pictures of the carpeting? I know it's probably worn some but I wondered what color it is.

Chad
03-01-2019, 03:21 PM
Join Date: Feb 2019
Posts: 57
You are correct on trim holes being welded. Body shop thought truck was going to be sitting out for awhile so he patched holes and then put a coat of primer on. The only place he didn't put primer on is rear passenger side of bed so whoever bought could see the small piece of rust. The cab is almost unblemished.

My plan is to replace all trim and emblems. That's why I'm trying to be thorough with what we have. Seems to me I've seen the front to back trim with red in it, is that correct for a Ranger? Do you know of a picture with correct Ranger badging/trim?

I will get a picture posted of carpet later on this afternoon. Any other pics you would like to see?
03-01-2019, 04:25 PM
I've only seen the 1963/64 side trim with the red paint in the middle. 1965/66 is just the anodized aluminum, but could have red added for an interesting touch. The 115" wheelbase Rangers would have had the Ranger insert in the fender side emblem in either a Black (early trucks) or Red but other than carpets and gas tank cover (carpet or vinyl), bucket seats for the F,G and H codes, possibly console it would be Custom Cab in all other regards. You have the AM radio, too, which is a nice original touch.

There's a thread on here where a member has reproduced the Ranger emblems in Black and Red but I'm not sure if he would ship those. Boss9F100 is his name on here.

Chad



03-01-2019, 04:30 PM