1965 numbers matching
03-13-2019, 10:20 AM
Here's an original Camper Special that is very worn. Looking at the back side all of the red is gone except for on the backs of the four letters. The lettering all looks somewhat white in the picture, but it is a silver foil or something like that.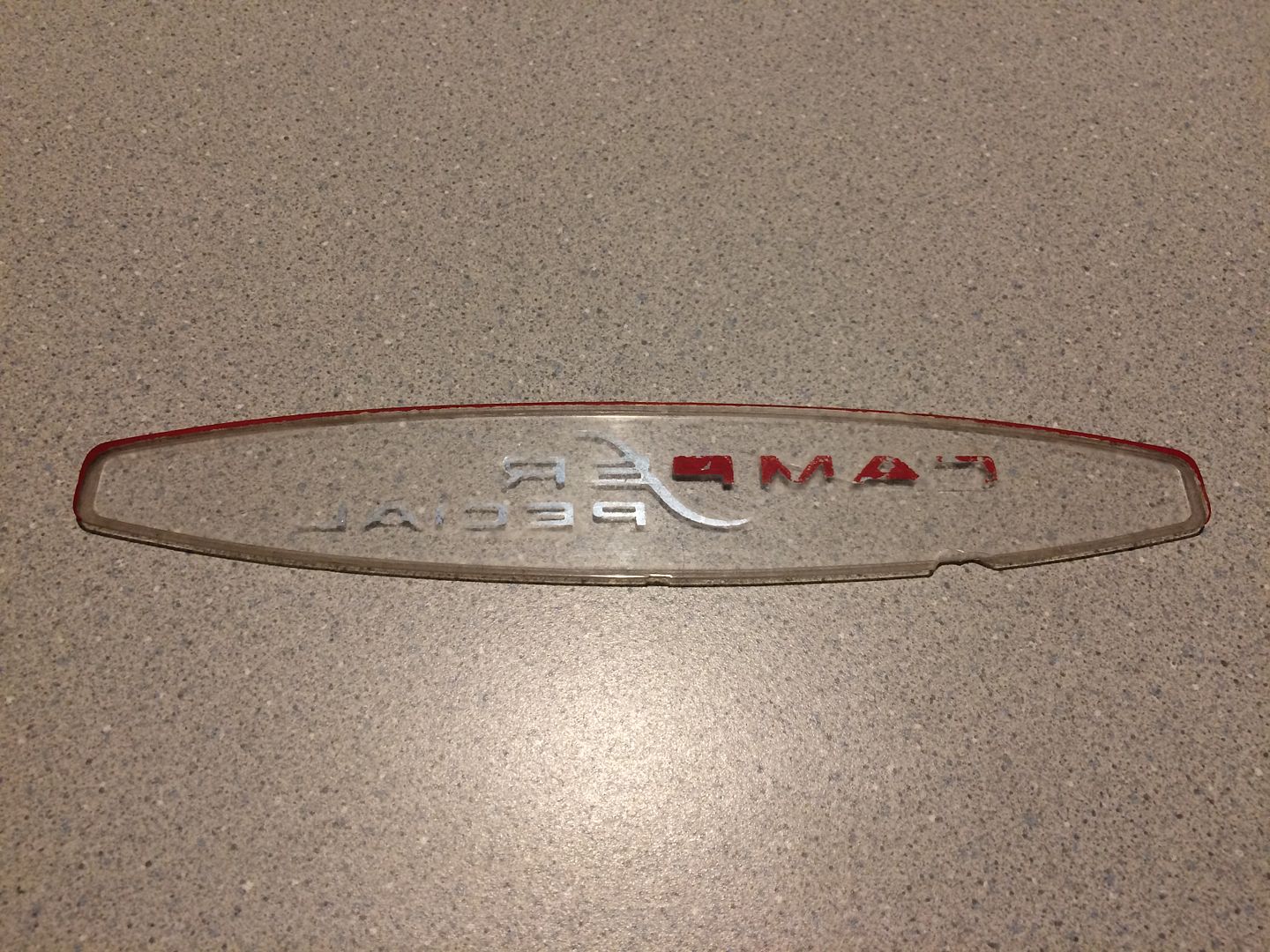 Just for comparison this is what they looked like new.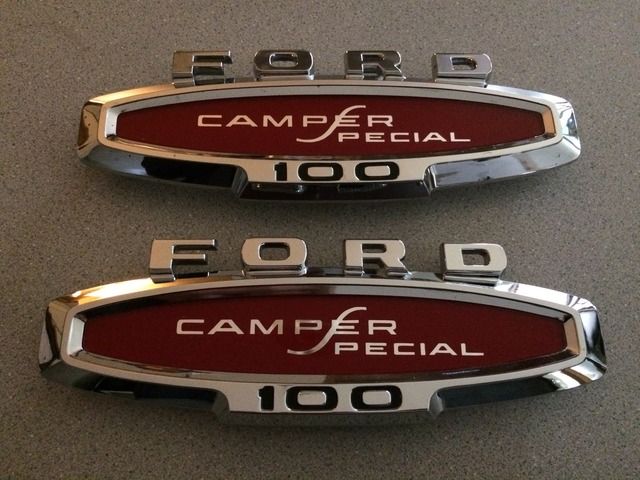 Chad
03-14-2019, 11:03 PM
03-15-2019, 01:53 PM
This thread has been epic to read through! Thanks for sharing and I can't wait to see this truck completed! Have you pulled the front fenders off yet? You might find an original patch of paint on the side cowl to match up with. Maybe all of us PNW F100 guys can meet up with our trucks someday?
03-15-2019, 06:38 PM
Join Date: Feb 2019
Posts: 57
dubya,
We haven't pulled anything apart yet. Just in research phase and acquiring needed parts to bring back to original. Once the snow melts which should be in next few days it will be time to drive awhile and get a feel for mechanical condition. Going to grease steering gearbox next otherwise it's ready to drive.
Trying to source window regulators now as ours appear "stripped" where handle attaches. Every parts outlet is sold out at moment.
03-16-2019, 05:08 PM
1961/66 F100/1100 // 1963/69 N/NT500/1100 // 1967/69 F800/1000:
C1TZ-8123200-B
.. Right Window Regulator / Obsolete
NOS PARTS SOURCE in Olathe KS has
1
= 913-220-5746.
MCDONALD OBSOLETE PARTS in Rockport IN has
1
= 812-359-4965.
GREEN SALES CO. in Cincinnati OH has
9
= 800-543-4959.
------------------------------------------------------------------
C1TZ-8123201-B
.. Left Window Regulator / Obsolete
No Ford dealer or obsolete parts vendor has any.
03-16-2019, 07:09 PM
Join Date: Feb 2019
Posts: 57
Thanks Bill
F-100 Central showed they had Left side so I ordered this morning. Expecting a call Monday saying they are out and they are sorry. The Right side seems okay. I took a file to each side to try and get the splines a little deeper. Hopefully that combined with new handles with new inner splines will make it okay. Seems like a poor design. Had it been a square as opposed to splines it would have far less chance of rounding over. Of course it wouldn't have been as adjustable to where handle lays when window is fully opened or closed.

Installed new gas tanking sending unit and now all gauges working properly. Also was able to grease steering gear box this morning. Very simple and will hopefully make turning wheel even easier. Snows almost gone so hopefully will get it out end of week for some driving.

I also noticed on Craigslist a 65 listed that had PS, PB from the factory. Assuming those were options in 65 it's curious why the original owner would go to the added expense of the Ranger package but not get PS, PB.
03-16-2019, 09:22 PM
1965 F100/250 2WD's and F350's were
not
available with P/S, 1966 was the first year for F100/250, 1969 for F350. F100/250 4WD's were not available with P/S until 1973.
EVERYTHING was optional for these trucks, including pickup beds. Standard equipment 'bare bones' F100/250's came as a Cab & Chassis with 240 I-6 & 3 M/T
Not everyone wanted P/S back then, the same thing is true today. It helps when parallel parking, otherwise IMO, you don't need it. I owned a 1965 F100 for 44 years w/o P/S
03-18-2019, 10:05 AM