Lets see your truck RIGHT now
03-20-2010, 10:43 AM
---
Thanks Tom, the only thing different right now is mine has a cover on it and has a "Teddy Bear" tucked into the cover. With a lot of ZZZZzzzzzzzzzzzzz's comin out of the cover. She's been that way all winter.
03-20-2010, 10:08 PM
Well, my dog turned out to be a great apprentice, we polished the rear fender bolt heads, made a template for the fender welt and cut both rear pcs. and installed 1 fender. a good day.
http://i7.photobucket.com/albums/y29...rogress002.jpg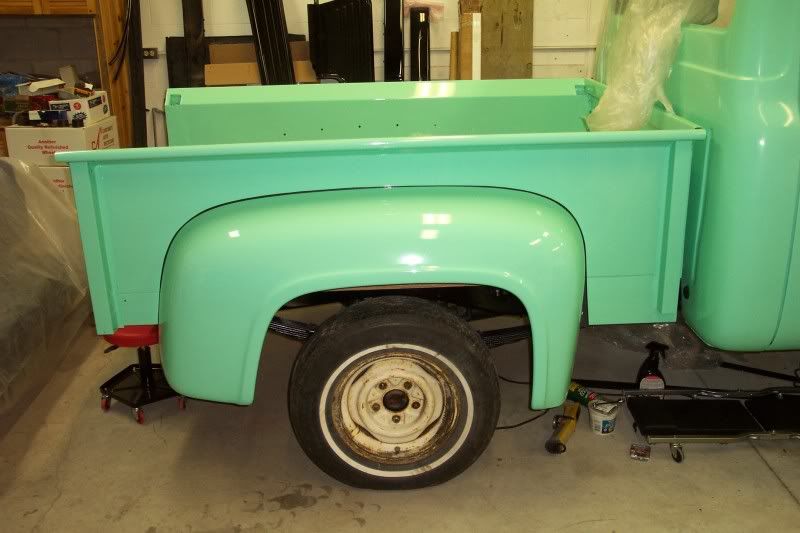 I seem to have picture problems, hope this works.
03-21-2010, 02:32 PM
I think it's being recycled as some Toyota recall car right now.
03-21-2010, 05:20 PM
Ah thats even cooler!

I thought it was cause the 6cyl emblem looks kinda like the Mercedes without the ring. Plus it's a 5cyl, there's something you don't often hear of!
03-21-2010, 09:36 PM
I don't think it moved since Friday? It still looks like this.
On Saturday it looked the same, but I did make sure it would start, fired right up since
sitting all winter outside. Did some misc primering on various parts Sat. and Sun.
Dale
Ford52F2