64 Window Vent
03-14-2019, 09:09 PM
64 Window Vent
---
As of now, I've got a window vent that's not usable due to not having the bottom pivot pin. It's hard for me to tell from the part manual whether the window I have needs to have a new frame purchased for it (I'm not sure what it should look like to know if somethings broken), or if all I need is to locate that part that I circled in the drawing? What do I need to make happen to get this back in place? If all I need is that small rod, is that a universal type part or is it vehicle specific? It doesnt seem to specify a part number.​​​​​​​
03-14-2019, 10:49 PM
03-15-2019, 04:05 AM
Perfect, thanks for the links. The LMC drawing seems to show things better than the ford truck catalog did. So it appears that my frame is good and I should be able to get it back in place with just a few parts then?
03-15-2019, 11:21 PM
It appears that the vent window pivot shaft LMC is selling comes with two rivets to install. You will need to drill out the two rivets that originally connected yours to the vent window frame; the original horizontal piece of the pivot is likely still in the frame. LMC also sells a rivet set tool you will need to install the new rivets; cannot just use standard rivet gun style rivets because of clearance. It is basically a center punch with a concave area around the point - kinda shapes the rivet into a sorta double flare configuration via hammer persuasion. If your vent window frame has lost integrity due to rust; probably better off to purchase the new frame with pivot shaft attached from Dennis carpenter.
03-16-2019, 07:15 AM
Sounds great. Thabks for pointing out the part about the rivets, that's a good point. I ended up ordering a handful of parts from NPD and will see if that gets me where I need to be. If not, I know how to proceed now. Thanks again!
03-16-2019, 09:03 AM
Join Date: Oct 2016
Posts: 114
mearntain did your stud piece fall in side your door? if so and you can weld it may be better to fix your old one lmc part docent look like the old one, there is a post on here that shows how to rebuild them
good luck with your fix mike
03-16-2019, 09:25 AM
The originals had just the two rivets holding the "L" shaped pivot pin.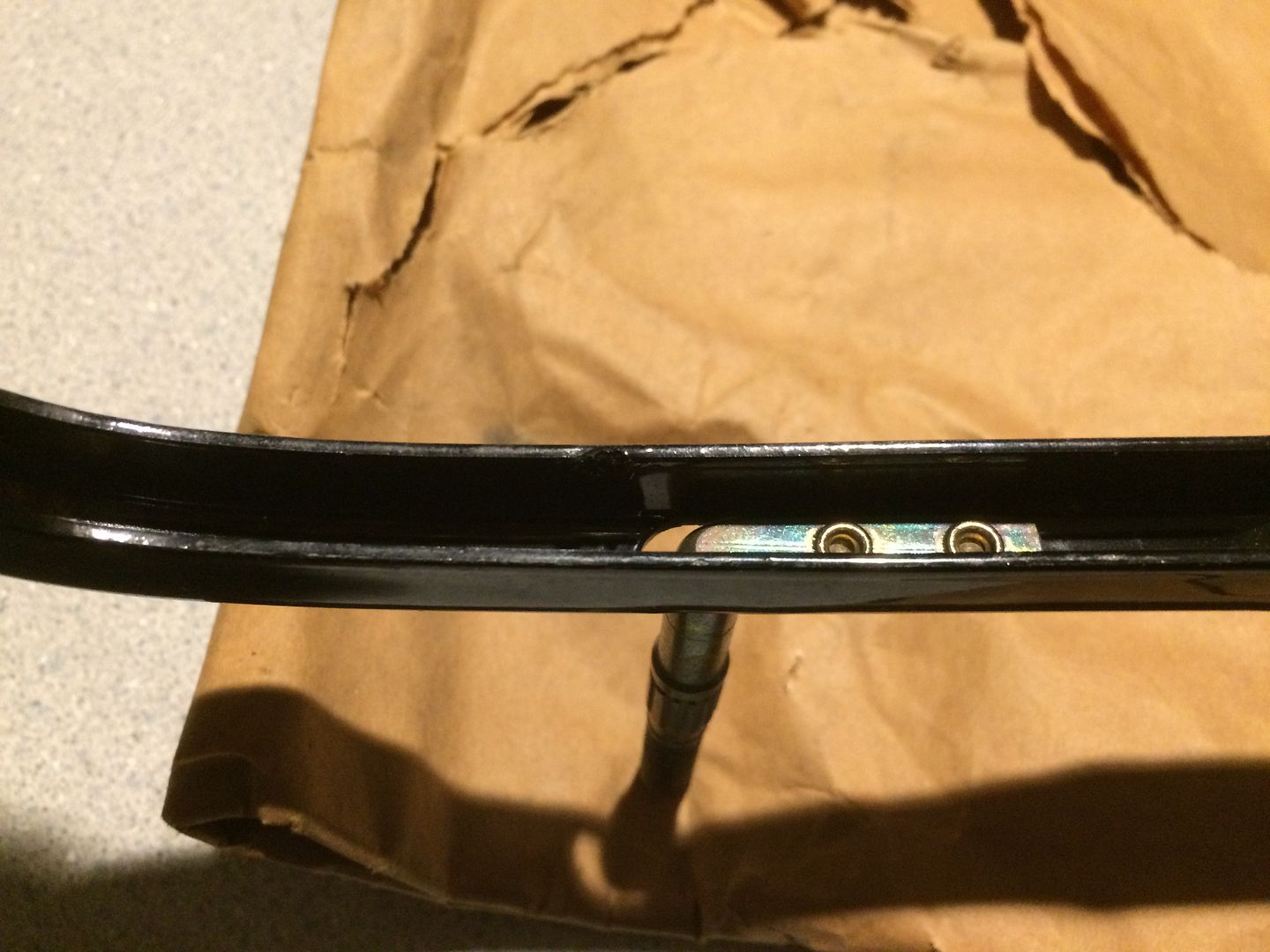 The reproductions that I have seen have a "T" shaped pivot pin and use 4 rivets to secure it. Overall, the design seems to be an improvement in my mind so I wouldn't be concerned about using them at all in most cases.
Although, new anything should last a good long time.
Chad
03-16-2019, 07:53 PM
Join Date: Dec 2013
Location: Central North Carolina
Posts: 82
Where did you source the frame with the 4 rivet post? I purchased a pair from DC and they were 2 rivet style and weaker than the original. I bent the post during glass tape installation on one and it was trashed.
03-16-2019, 09:07 PM
I'm not sure where the original stud went. I just got the truck a couple months ago after it sat in a garage for 30 years. The vent window was just sitting on the bench seat. I'll check in the door panel when I replace the the weather stripping.

I should have the parts I ordered by Tuesday, so I'll see what I've got then and decide how to move forward