F350 SRW CC - Cargo Capacity #3063 & #3090
08-15-2018, 02:03 PM
08-15-2018, 05:48 PM
Join Date: Aug 2018
Location: Clayton, NC
Posts: 28
08-15-2018, 06:47 PM
Join Date: Oct 2017
Posts: 187
08-16-2018, 09:45 AM
08-16-2018, 12:52 PM
Join Date: Mar 2017
Posts: 449
That 512# difference grows to even more difference once the fridge and pantry are stocked. I haven't weighed it side to side when loaded for travel.
When loading the basement I load the heavy items i.e generator, tools cast iron hibachi etc. on the passenger side.
08-16-2018, 01:57 PM
Originally Posted by
rtraviator


So Iíve found a 2018 F350 very similar to yours. It has a CC of 3417. What is your opinion, any problems, safety issues...? The Anderson Ultimate is 35 pounds, the wife and I are 380 and if I use your 2800#, still puts me less than 3417. This particular vehicle doesnít have the 5th wheel hitch prep, so an additional computation will be required.

Thanks,
Tony
I seem to remember the option weight for the fifth-wheel prep package was ~106 lbs (for 2016 trucks). I'm guessing the B&W would be in the same ball-park. I like that 5990 FAWR. I wish I had ignored the Ford ordering guide and upgraded my front axle. The standard 5200# rating is too close to the empty axle load for the truck. It seems like a 1-liter soda on the dash can push you over 5200.
08-16-2018, 06:56 PM
I pull a 6k landscape trailer around town daily and tight turns that put the trailer suspension into similar conditions as the image above are required to maneuver tight city streets and cul-da-sacs.
Last year, first time in 22 years, I broke my very first stub axle. I have no idea when it happened but fairly sure it was in an area of road construction that required many tight turns just prior to pulling over for a quick stop at a shopping center. I didn't know the rear tire was missing until I stopped at a shopping center and was walking back to my truck and trailer and noticed the following.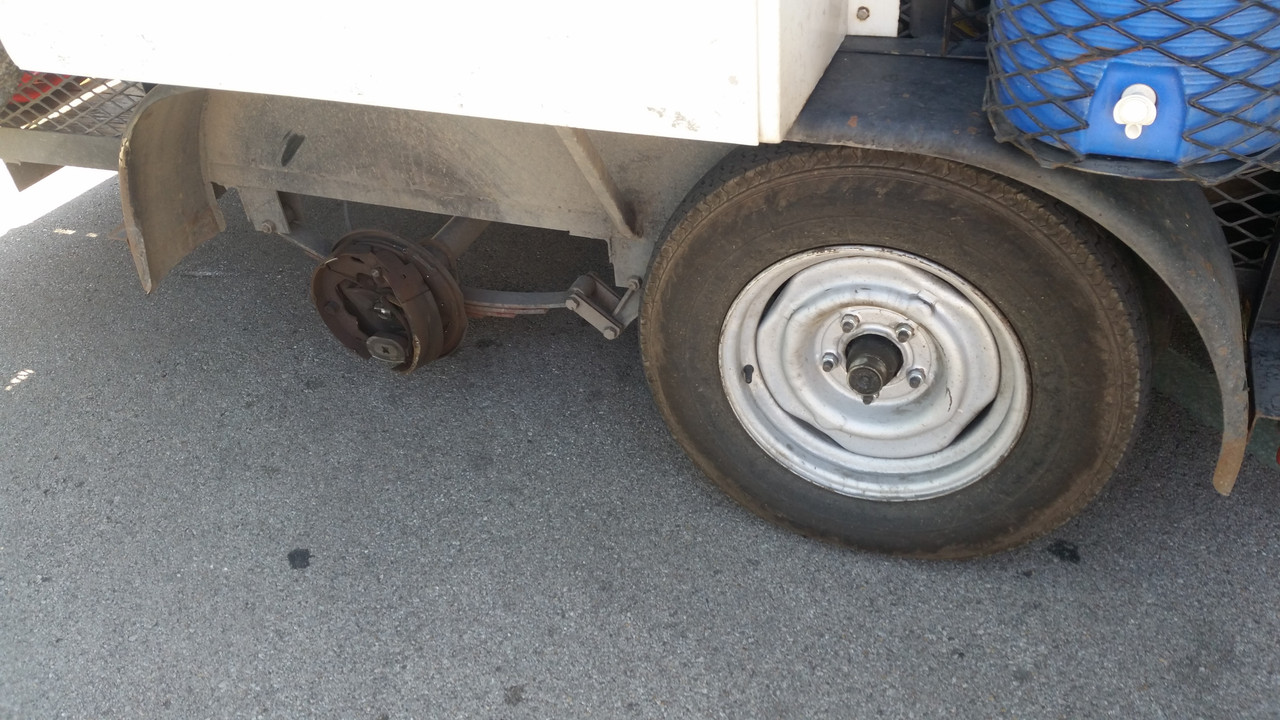 Please don't make it a habit of making those tight of turns or you could be in for a set of these.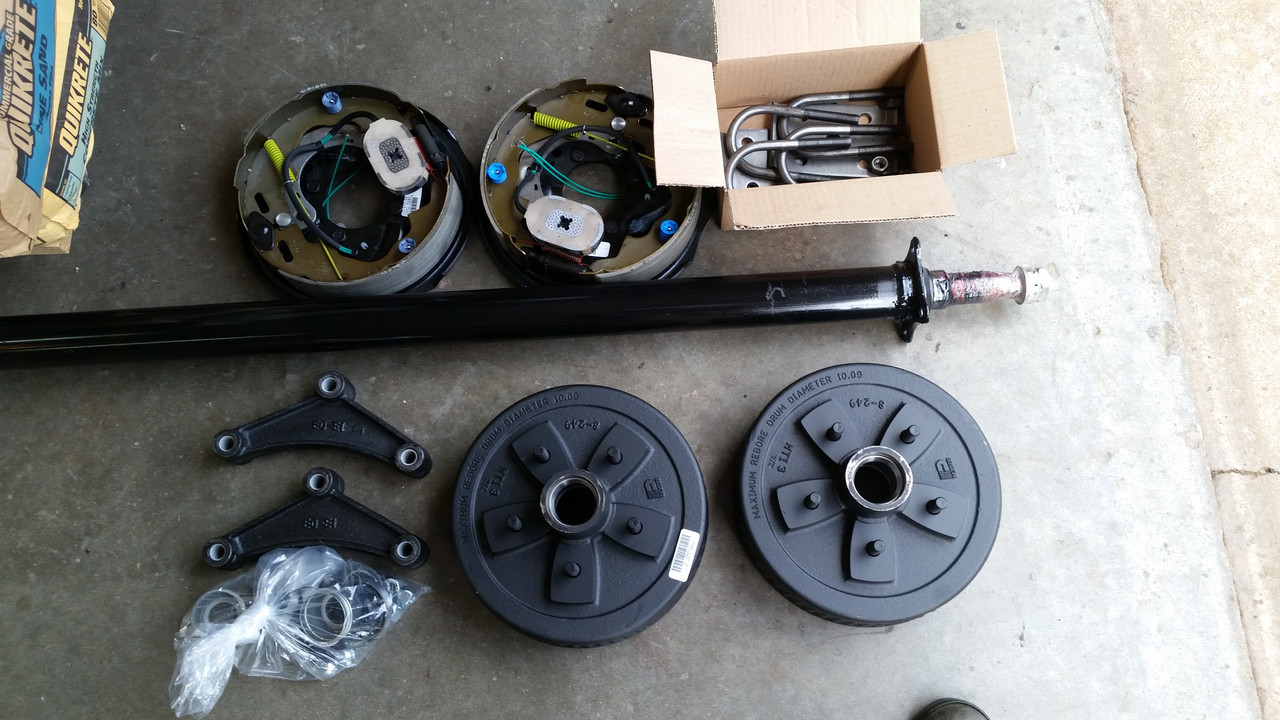 The above image is a standard 3500# axle and 10" electric brake kit, I replaced the equalizer and all shackle straps at the same time since I was this far into the suspension. Total cost of parts above, $350, about three hours of my labor and a welding machine was required to make the repairs. I would assume a 5k axle setup would be more expensive to replace.
08-17-2018, 03:53 AM
Join Date: Aug 2018
Location: Clayton, NC
Posts: 28
Originally Posted by
Flyct
You would go with the B&W vs the Ford Factory 5th Kit?
08-17-2018, 05:43 AM
08-17-2018, 11:08 AM
Join Date: Mar 2017
Posts: 449