05 EB column shifter boot torn
11-05-2008, 04:01 PM
05 EB column shifter boot torn
---
just noticed it today, no idea how long it has been torn. but now that i know it's torn, it bugs the heck out of me.

anyone else's torn? if so have you replaced that rubber piece? thanks for your input.
11-06-2008, 03:35 PM
Ronjeremy6, the part you need can be replaced by itself. The p/n is 1l2z3513aa list price $12.80. Check our website for your price. Toreplace this part you need to remove the upper plastic shroud from the steering column, (should be three or four screws accessed from th e underside of the lower shroud), then you will need to remove the pin holding the shift lever to the shift tube. The pin will need to be driven out. Watch out for the overdrive switch wires. you will need to unplug the wires. then you should be able to swap the new part in. reverse the disassembly process to put it back together. Dan.
08-31-2013, 03:39 PM
Old thread, but to replace the shifter seal you just squeeze it on the sides to release the retaining tangs and pull it off over the whole shift lever. The rubber is soft enough to easily slide off and on. Spray some silicone on the interior side of the new one before you slide it on and it'll slide right over the fat end of the shifter, then just seat it back into the plastic trim of the column. Takes all of two minutes. No need to remove any part of the steering column cover. The seal is now about $30 on Ebay from a few Ford dealers.
-Mike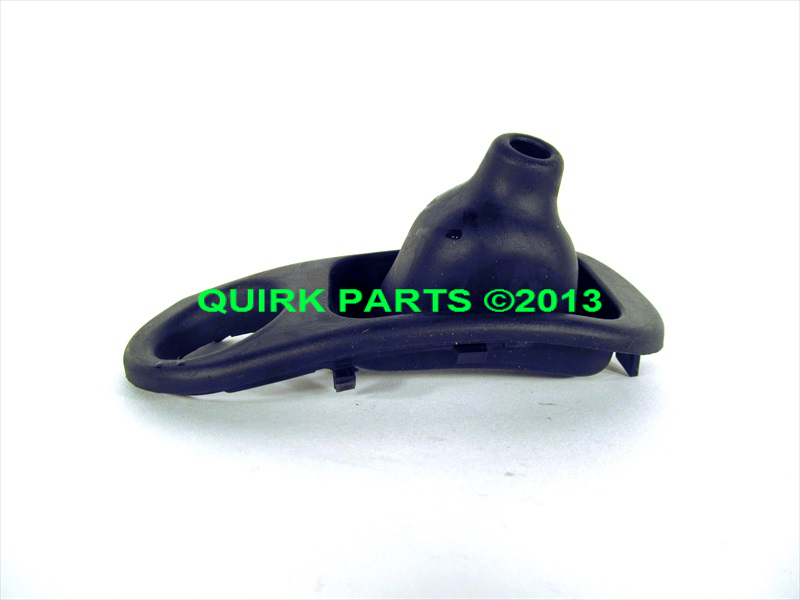 Thread
Thread Starter
Forum
Replies
Last Post
1999 - 2003 7.3L Power Stroke Diesel