Dent spotting!
04-26-2012, 12:02 PM
Join Date: Mar 2012
Location: Utah
Posts: 554
04-30-2012, 10:34 PM
05-02-2012, 12:29 PM
Join Date: Mar 2012
Location: Utah
Posts: 554
05-02-2012, 09:42 PM
Spotted this old gal about 5 miles from my house the other day. Looks like I've missed it more than a few times. Looks like 15 pounds of silicone around the roof and I think it has a well driving device in the back.
05-03-2012, 01:51 PM
Haven't been on here in a while. Saw this one the other day on my way home. Hard to see I was taking the pick while driving. Whats funny is I didn't even take the pic for this thread, I took it to show my fiance when I got home so she could roll her eyes lol. Im talk about them so much that she even sends them to me when she spots them now.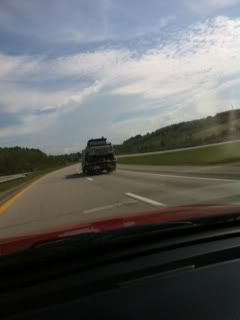 05-03-2012, 06:58 PM
Love this thread.....subscribed!
05-04-2012, 08:29 AM
05-04-2012, 11:45 PM
Join Date: Apr 2012
Posts: 4
This is a 73 f350 super camper special, seems to be original paint and very little rust.... not something normally seen around here in the midwest. Must have been born somewhere else. I wouldn't mind taking this one home, but it's not really for sale and I don't know too much about it. I think it's been sitting a while and the guy might sell it. Not sure if it can be driven currently. What would be a fair offer if it can start and drive home?
Don't like how the hacked box looks on these super campers. Otherwise, it's awesome.
05-05-2012, 11:50 PM
Join Date: Mar 2012
Location: Utah
Posts: 554
Another High Boy.
There's literally hundreds of different routes that I can take to and from work that really don't cost any more distance. Through a few older established neighborhoods where these tend to dwell and I like to go through them if I have a few extra minutes to get to work.