Member Build Threads
05-25-2012, 06:16 PM
06-11-2012, 05:44 PM
06-29-2012, 04:54 PM
1953 F-3 Flatbed, 4x4 (D)
---
07-02-2012, 11:30 PM
Join Date: Aug 2010
Location: Oregon
Posts: 401
07-16-2012, 01:20 PM
07-16-2012, 01:41 PM
Moderators you can delete this please! I don't have a clue how I did this!Hi Jeff! It's Jeff! Good to see you back! I should be doing the same as you. Doing some work around the house to keep everything in balance. I just don't have the motivation to stop thinking about the truck! LOL
My progress is slow, but when you are spending more time at the salvage yard, looking for parts, the pictures for progress are few. If I ever do this again? I will be doing things different. To completely redesign a vehicle is a ton of thought and a little test and fit, fab, redo, etc. etc.
It does get a little frustrating at times, but I am still enjoying the challenge.
I just hope this all turns out to be a fun driver, in the end.
Take care man!
07-19-2012, 12:47 PM
1946 (S)
---
Finally started a build thread
https://www.ford-trucks.com/forums/1...ar_earl-s.html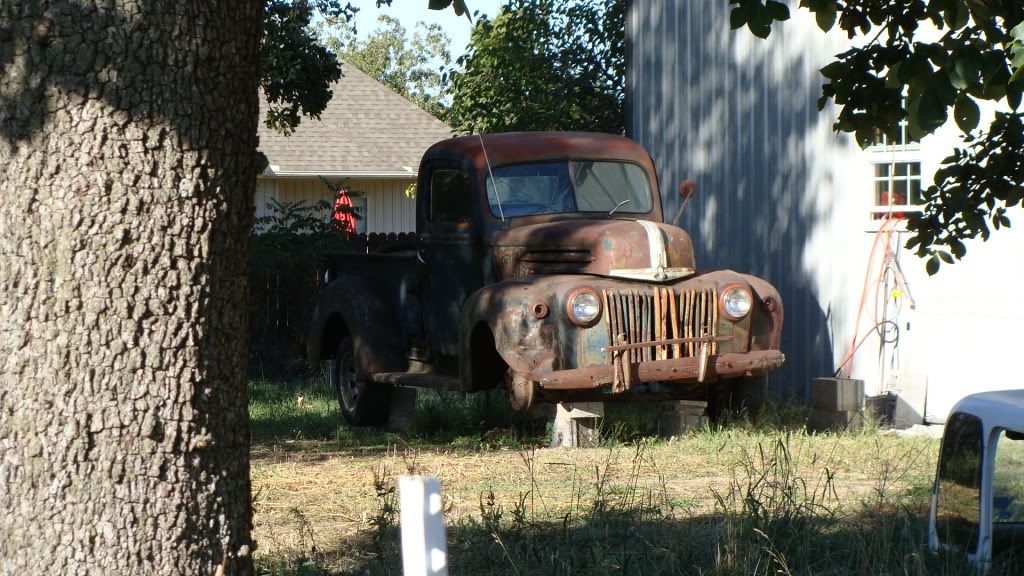 08-13-2012, 09:41 AM
Join Date: Oct 2010
Posts: 111
08-18-2012, 12:07 AM
1954 [55 imitation] F-100 (R)
---
https://www.ford-trucks.com/forums/1...1954-f100.html
Edit:No longer going with 55 Grill and emblems.
08-22-2012, 09:37 PM
09-15-2012, 05:17 PM
09-23-2012, 10:50 AM