BFace805: 54 Build Thread
02-20-2011, 06:41 PM
BFace805: 54 Build Thread
---
I will keep this updated as I go along.
Picked up the 54 after it sat in a field for 40 years. 3X,XXX miles. It was a farm truck.
Plans: 302, AOD, Mustang II suspension, 4 link rear, relocate the gas tank, power windows, white paint, factory wheels powder coated red, white walls, red bench seat. The body will remain the same with the exception of shortened bumpers and possibly a 56 grill.
First day home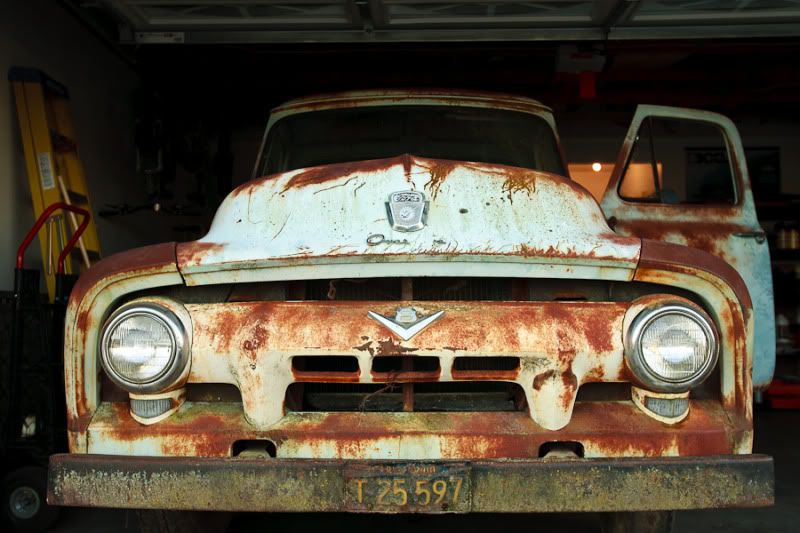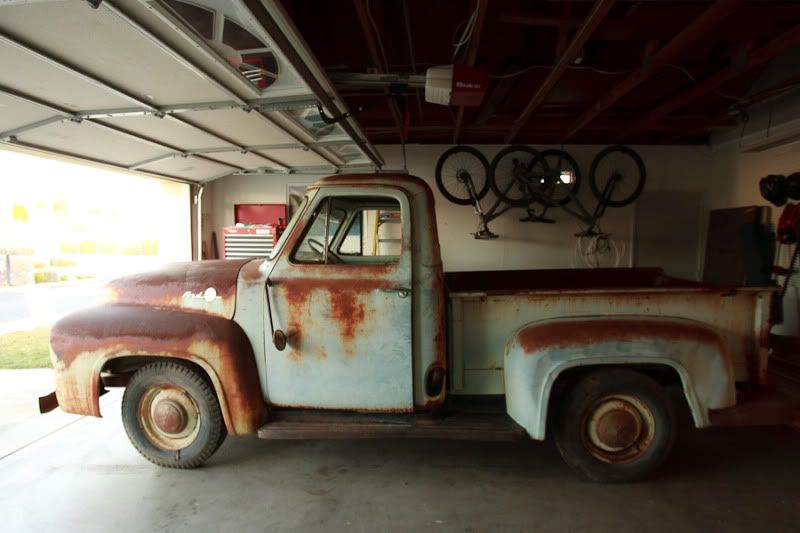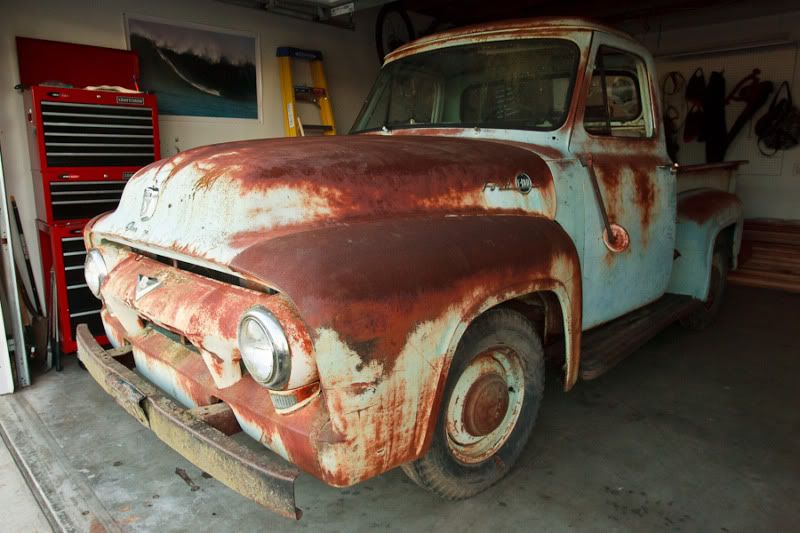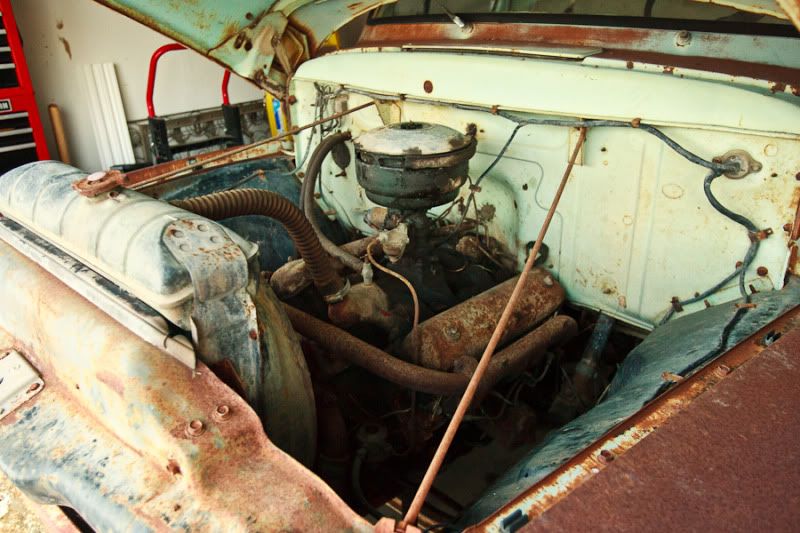 After a little work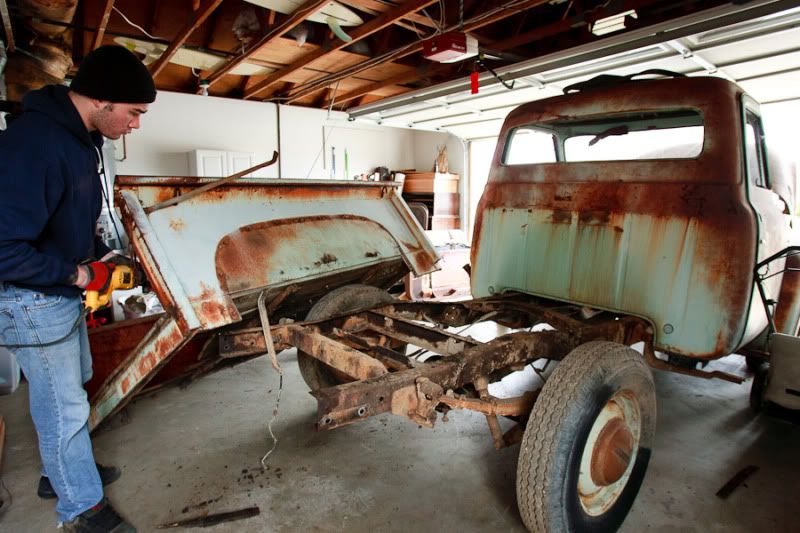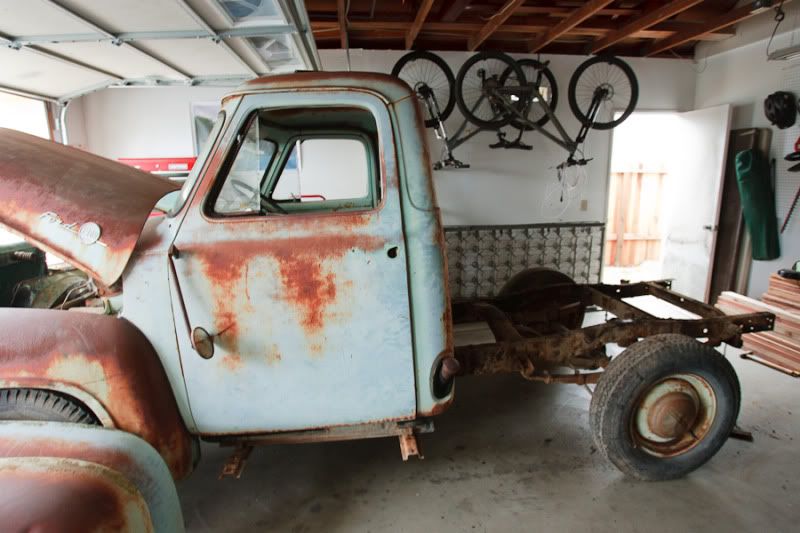 02-21-2011, 01:04 AM
Join Date: Dec 2000
Location: South central, Minnesota
Posts: 4,995
Sounds like a good plan. But why are you considering yanking it's fangs???
That's what makes the 54 so cool.
Mine had a 56 grille when I bought it. I found a really nice 54 grille to give it back it's fangs.
02-21-2011, 01:11 AM
I keep going back and forth between liking it and not. I was going to go paint the truck black and would have kept the grill for sure. I don't know how Im going to like it when it's white.
02-21-2011, 07:33 AM
Looking good! Keep the pics coming. I go pick up mine this week after a new IFS, 4 Link, New tank goes next week and then the Big Block. Outside of the engine your build sounds like mine. Feels good after the suspension is done because you know everything else is down hill.
02-21-2011, 10:06 AM
02-21-2011, 12:13 PM
02-21-2011, 12:26 PM
I seem to collect 239ci Y-blocks as an unintentional hobby, so I'm mostly interested in the engine parts. I have a home for the original rims as well if they are 16 inch - I lost mine as a teenager many years ago in a trade for a set of baby moons.