well..now that my stang is gone, I am full time driving my F150 until I get me another stang...hopefully by the end of summer..
so I been trying to do things to the F150 to liven it up a bit..
So I decided to do the PTM handles and grille surround. I just finished the handles and I think they look sweet..
check um out!!!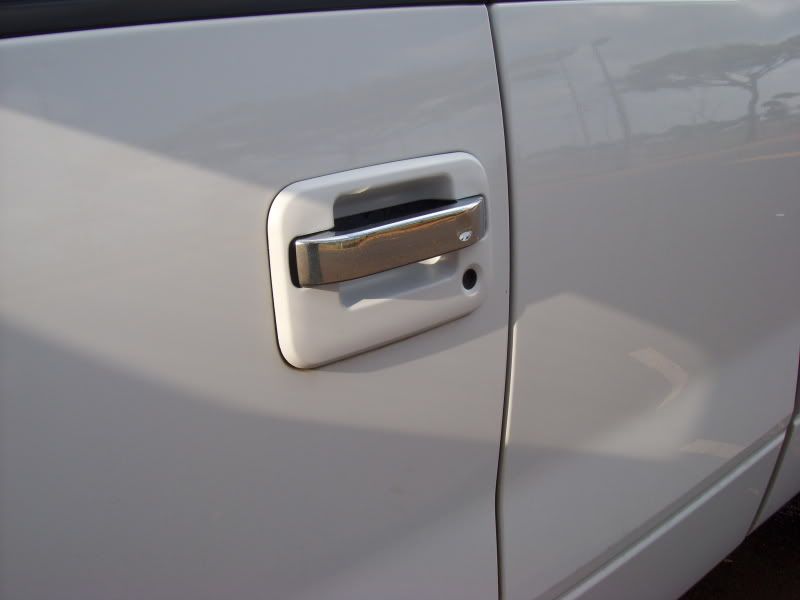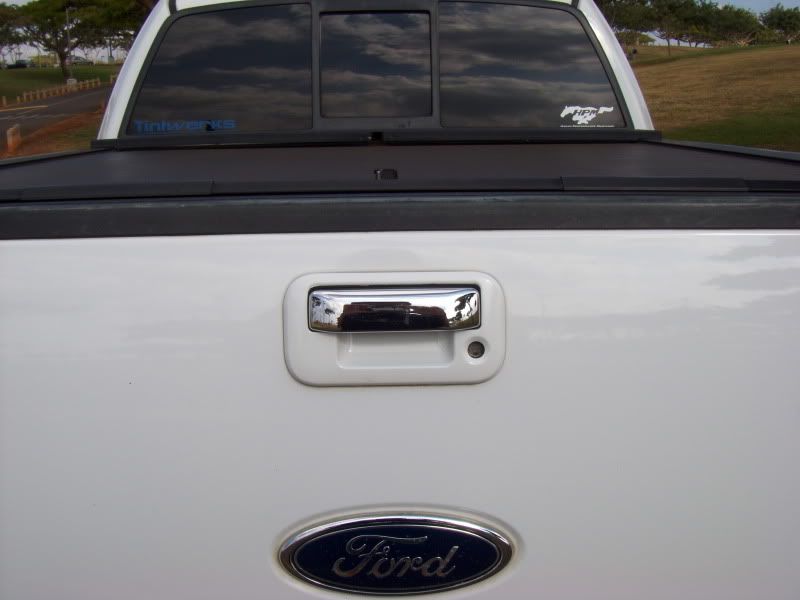 Next step is black out exhaust tips and paint to black headlights...
the grille surround I am waiting until I get my saleen grille first..