See related guides and technical advice from our community experts:
Browse all:
Electrical Guides
How to Troubleshoot and Fix F150 4X4 1997-2003
11-02-2011, 01:09 PM
Join Date: Jul 2011
Posts: 1
Still Having issues...
---
First off... THANK YOU for this post. I followed your advice on replacing the solenoids because they weren't clicking. After replacing both, they still didn't click. I have power to both of them and the SOTF switch also has power but nothing happens when i turn the switch. Is it possible that the 4x4 switch is broken? Otherwise, maybe there is a wiring problem from the switch to the GEM or from the GEM to the solenoids?

Any one else have problems with this?

(Nothing at all happens when i turn the switch, no light, no click in the solenoids, no change in vacuum)

Thank you
11-08-2011, 10:52 AM
Join Date: Mar 2006
Location: Las Vegas, NV
Posts: 217
Originally Posted by
jackpiner57
This was my problem. I replaced it and all is well.
The Transmission Range Sensor Switch part # 4L3Z 7E440 AB is located on the left front of the transfer case. There is an electrical connector plugged into the switch. This cost me $27.18 (discounted 20% from list price) at the dealership.
The ball is spring loaded and you should be able to push it in and it should spring back out smoothly. If it sticks, like in this picture it needs to be replaced.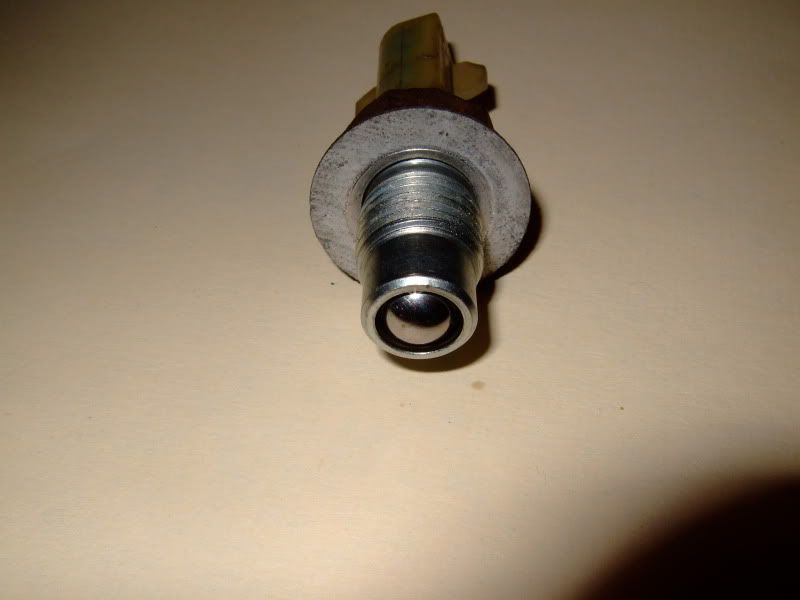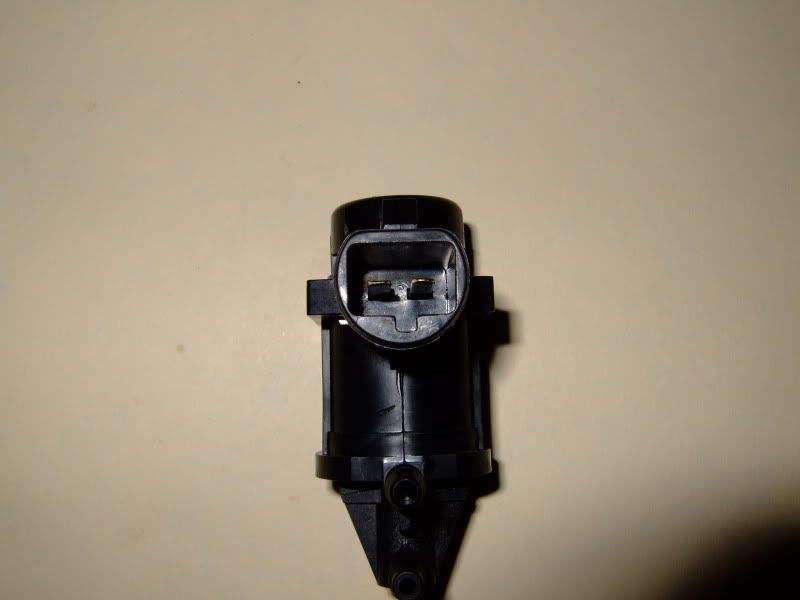 How does the transmission range sensor work? I took mine out and the ball and spring move freely, but I'm curious if it is working correctly.
I assume that it works like a relay. When in 2 wheel drive it's open, and when in 4 wheel drive it completes the circuit from the plug off of the wiring harness. I took the range sensor out of the transmission and used my voltage meter to put current on one side of the sensor and see if the circuit was completed when the ball was plugged. The circuit was never completed, so I assume the sensor is bad. Is this correct?
The plug from the wiring harness to the transmission range sensor has 12V to one side of plug, regardless of the transfer case being in 2 or 4 wheel drive. Is this correct?
01-14-2012, 01:59 PM
Join Date: Jan 2012
Posts: 1
03 4x4
---
I have a 03phone 4door 4x4 f150. It goes in to 4wheel drive fine my front end just don't pull. If I go around in circles from left to right it will engage the front but will jump out sometimes I thankn its my actuator any help would be good thanks
01-17-2012, 03:10 AM
Join Date: Jan 2012
Posts: 2
1997 ford f-150
---
4wd will not engage,light on dash says 4x4 and low range light comes on and it makes a clicking noice when switch is turned on.but 4wd dont engage.checked fuses all fine.tried backing up but nothing.what can i check to repair problem or attempt to repair problem ;;;;lol;; thx everybody.
03-20-2012, 08:13 PM
Join Date: Mar 2011
Posts: 148
Need help I have a 03 screw fx4 f150, was out playing around ad the 4x4 kicked out and won't come back on, light comes on hear a click and then nothing, I crawl underneath and I saw two lines which looked to be vacuum lines not connected to anything and I saw a little switch like gizmo that moves side to side, is that the actuator for the front diff? Thanks
Adam
05-27-2012, 10:35 AM
Join Date: May 2012
Posts: 3
I have a 2002 F150 with the Shift on the Fly system and my 4 High light stays on. Here is what I know so far.
I pulled the electric motor from the back of the case and the indicator is pointing to 2H. I can easily move the transfer case through 4H and 4L by hand. I do not think the case is in 4H nor will the motor activate to send it there.
I do not see any voltage spike across the orange and yellow wire of the transfer case motor when I have someone flip the switch.
I do not feel any "click" from the solenoids when the switch is thrown.
the connecting rod on the axle vacuum is pulled in
I cannot find the electric switch/sensor on the T-case that is on the manual cases. I do have either a vacuum line or a vent tube coming from the front driver's side of the case. I would guess this is different due to the manual vs shift on the fly cases.
Most of the thread speaks to the manual case so at this point it seems I have some type of ECM problem. Thanks for any input or help towards my problem solving attempts.
Tim
08-14-2012, 08:05 PM
thats all great info, but on my trucl 1999 fx4, i have the electronic shift on the fly. when i put it to 4h or 4l it does not make any clicking like it use too no light or anything comes on its like a dead switch. i have tried changing the switch and it still does the same thing, at first i had to put some dielectric grease on the shift motor connector on the transfercase because it would click in the dash like it is suppose too but never engage, so when i put the grease it engaged again. now nothing happens at all i have (to the best of my ability) checked all the connections followed att the wires to ensure nothing had cut them checked all the fuses in the hood and in the cab and did a cotinuity test to the wires at the switch. all that being said could a silonoid be out causung all this to happen? or do i have another problem. with hunting season coming up i really need it fixed asap or ill have to put it in the find out whats is wrong. thank you
09-30-2012, 06:48 PM
Join Date: Sep 2012
Posts: 8
1997 F150 4wd not working
---
1997 f150 electronic 4wd not working, lights on dash not working(they light up on start up) replaced tranfser case motor still not working, checked all fuses, Do not feel or hear clicks on vacuum solenoid, Top vacuum lines on both have vacuum. Where do i go from here? what do i check next, Thanks in advance for any and all replies.
10-15-2012, 09:47 PM
Join Date: Oct 2012
Posts: 1
4x4 not working at all
---
the problem i am coming up with is this.

when the electronic **** is put into 4wd nothing happens. all the fuses are good and there is full power going to all the solenoids and motor. the solenoids both click on the firewall but no air is sucked or pushed out of them. also the light on the dash dosent come on either
11-05-2012, 03:31 PM
I had a issue, turns out i guess when changing the ball joints the CV shaft fell and pulled the wires that where going to the Hub downward and broke off both Vaccum lines at the plug on the right side fenderwell, pulled out the broken piece's and slide in the vac-*** lines and walla i have 4wd once again!
11-17-2012, 05:22 PM
Join Date: Nov 2012
Posts: 1
hello, my name is carl and i'm a new member and i havent got around to navigate this site fully, but i do have some questions regaurding bypassing my a/c comp on my 2000 f-150 4x4 4.6 can you direct me to someone who can help please. thanks