My CCV Mod....
02-28-2009, 04:51 PM
My CCV Mod....
---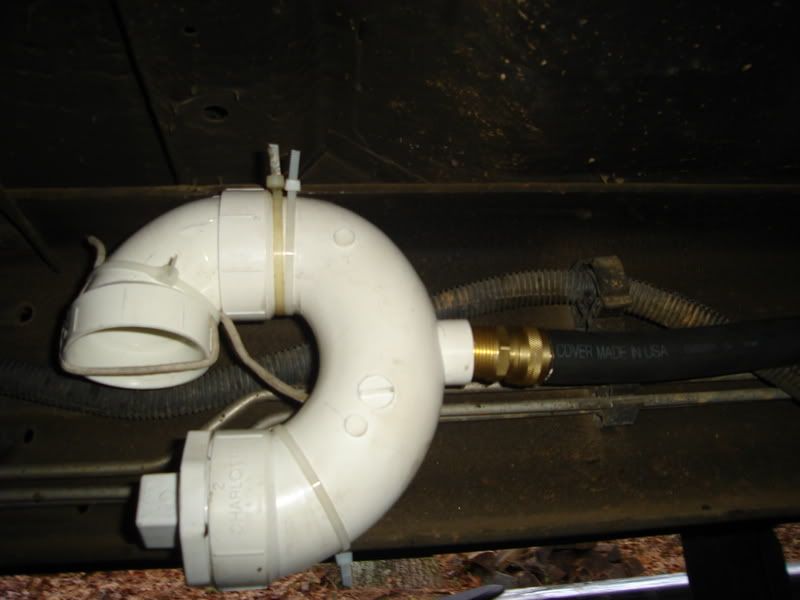 I just did this today and it turned out ok. Not as professional as some look but I like the system.
I chose not to do a return line and see how it works out. When I get some extra time I will get a bracket to secure it better than with the zip ties. After looking at the pic it really kinda looks a little crappy.
For a filter, I used the air filters for your home heating floor vents. I think they are like 4x9 or close to it and they were cheap.
Also, I ran the line directly from the doghouse straight down the back side of the engine. I the line at a heavy equipment store called liberty equipment. It is oil resistent.
It works good though. I started the truck and it started steaming out the fumes...
02-28-2009, 07:08 PM
I do like the screw on hose fitting.It will look fine when all finished.
nice job.
03-01-2009, 07:43 PM
03-01-2009, 08:00 PM
03-01-2009, 09:42 PM
I did look underneath to see it in action and there is a steamy mist billoughing from the outlet. I did smell the "stink" while under the truck and it was stinky... but I have not noticed it since then. All I smell is diesel exhaust.

I will paint it black pretty soon when it warms up outside.

Dont let the possibility of a smell stop you from doing this.

After I did this mod, I took all the intercooler pipes and boots off including the Y intake comming off the turbo. I was appalled at the amount of grease/oil on the outside of the pipes and boots. And the insides were oily and had some pooling oil in spots. I went through 3 full size bath towels, and I mean really greasy dirty as in I aint even gonna try and wash them, cleaning them all up. Hands down a dirty job!!

Boy oy oy ....... did ford f up this design.....


the new vent canister is already getting black and greasy looking on the inside too.

Very satisfied that I did all this and happy about it too.
Thread
Thread Starter
Forum
Replies
Last Post
1999 - 2003 7.3L Power Stroke Diesel
1999 - 2003 7.3L Power Stroke Diesel
1999 - 2003 7.3L Power Stroke Diesel
1999 - 2003 7.3L Power Stroke Diesel
1999 - 2003 7.3L Power Stroke Diesel