hey y'all. heres some pics of my bagged 1995 Ford Ranger Splash i thought i would share with everyone. here they are: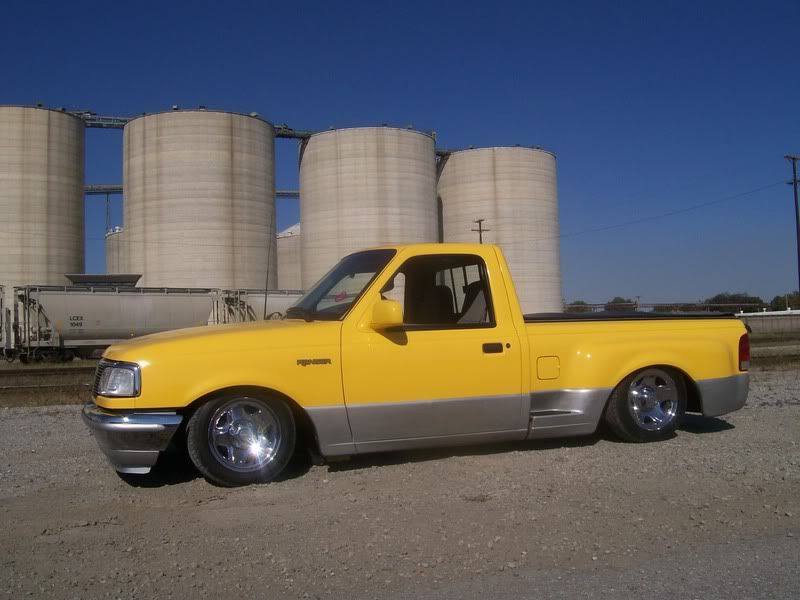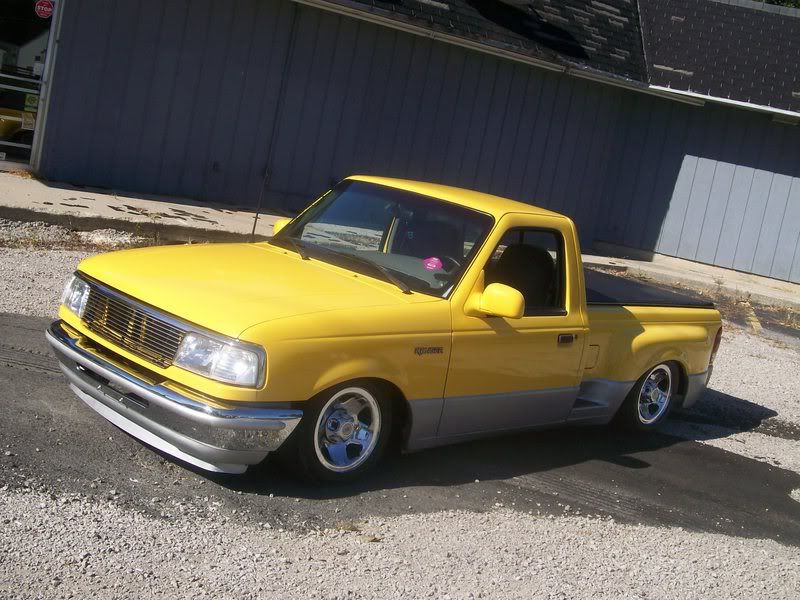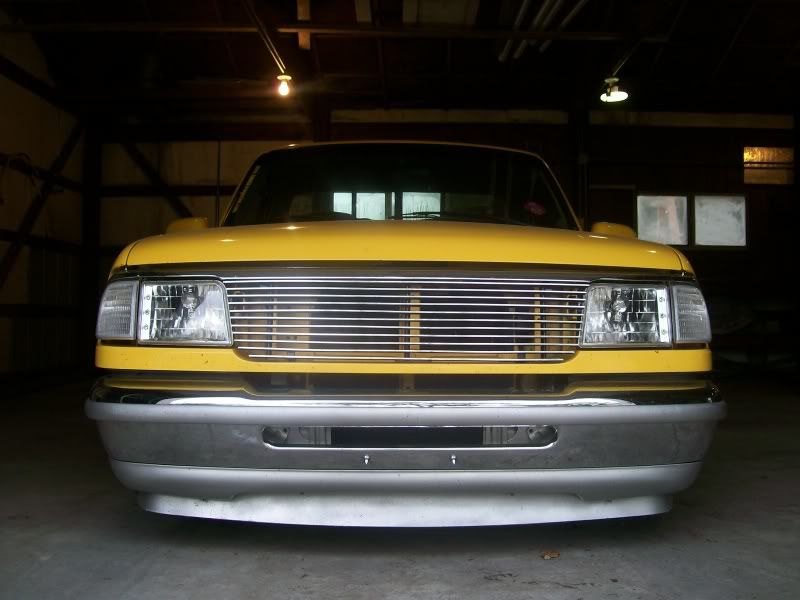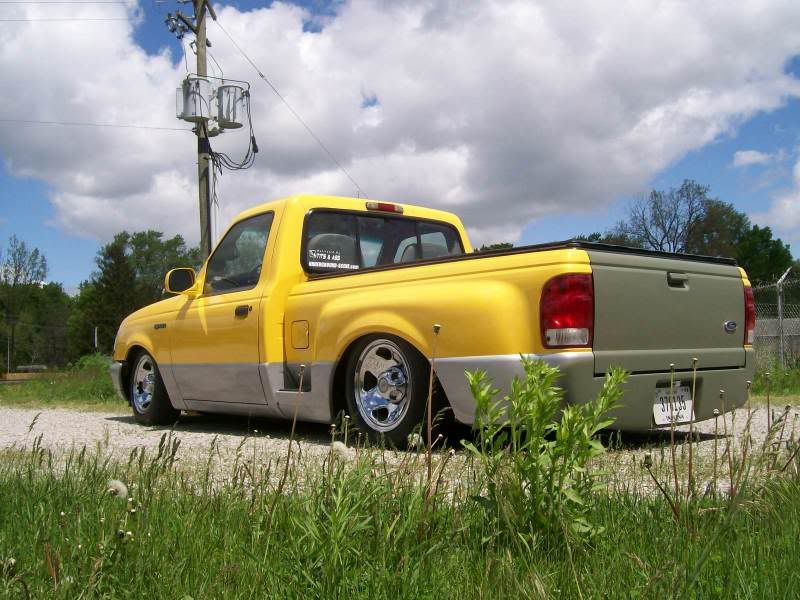 heres a list of some of the mods:
-chrome front bumper
-billet grille
-molded in rollpan
-frame notched
-Sport Trac gauge cluster
-JVC cd/mp3 head unit
-8 3/8" SMC valves
-1/2" air line
-Viar 380 compressor
-5 gallon air tank
-relocated gas tank
-clear headlights and corners
-2001 Ranger tail lights
all comments welcome. i still have a ton to do. i was planning on doing a stock floor body drop on it this winter but my daily driver (2004 Mazda 3) decided to die so im having to drive my bagged truck in cold, crappy winter.