NEW MEMBER Introduction Thread (NO TECH QUESTIONS)
11-09-2008, 11:35 AM
Join Date: Nov 2008
Location: Summit, MS
Posts: 2,328
Just joined. I have a 1993 F-250 XLT Super Cab Long Bed 2wd with the 7.5L V8 with 139k miles.
It's been a good, solid truck.
I think I'm about to be given a 2000 Excursion XLT 4x4. Well, actaully swap my wife's old 1994 Infiniti J30t (204k miles) for it with my father-in-law.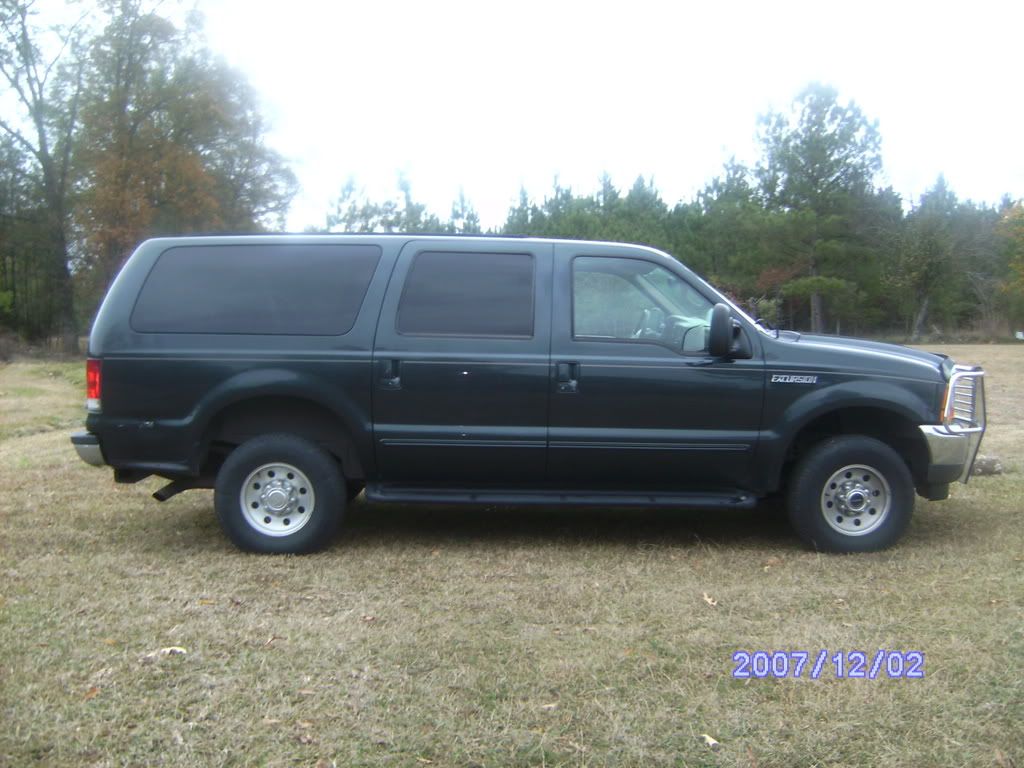 Anyways, if that happens, I guess I'll be selling the F-250 as I don't need 2 3/4 ton vehicles.
I have my own stump grinding business and the trailer I tow with the stump grinder on it is right at 7,000 lbs. I will still be using my Durango to tow it most of the time as I spent quite a bit of money making it capable of towing (New tranny with shift kit, 4.56:1 rear gears, added leaf springs, it has the 360 V8, new tires, new shocks, new heavy duty brakes.) but want our second vehicle to be my backup vehicle for when the wife needs to use one or any other problems.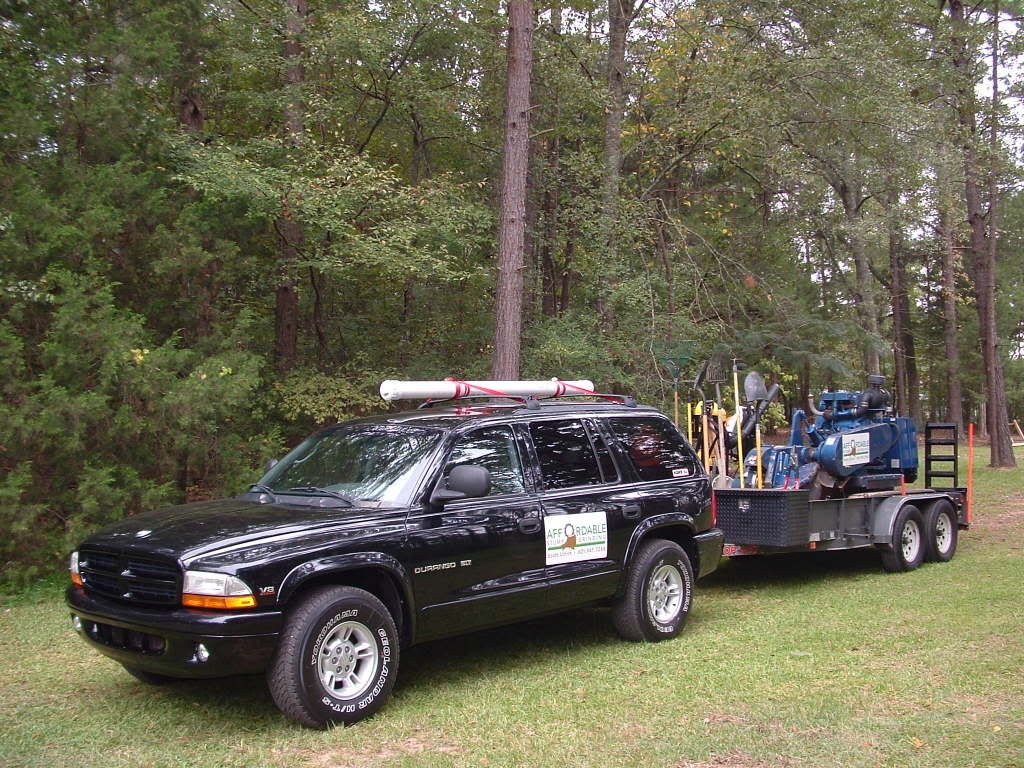 11-10-2008, 08:08 AM
Join Date: Nov 2008
Location: Summit, MS
Posts: 2,328
11-10-2008, 08:25 AM
Both of you should consider starting a new thread listing as much detail as you can so we can figure out what the problem may be. Either start the thread here in the Super Duty section, or if you scroll further down the main forum listing, you'll find a section that is motor specific to your truck.
gr8scott72, I'd be looking at your cable connections. Don't forget to check the grounds, as well as the back side of the solenoid relay where it grounds to the fender.
apoole, provide more info in your new thread, such as sounds the truck makes, what happens when you turn the key to start, what all the shop has done so far, etc.
11-10-2008, 09:19 AM
Join Date: Nov 2008
Posts: 4
no unusual sounds on my F250 diesel. Trys to start (keeps on trying as long as I hold the key in place) but won't start. Sometimes it is cold, most times it is not. Always starts for dealer.

Replaced starter, flywheel, 6 batteries, 2 CPS. 113,000 miles.
11-12-2008, 07:26 PM
Join Date: Nov 2008
Posts: 18
hey newb here i just got a new truck its a 05 F-250 6.0L im only getting a 10-16mpg with it and looking to find some way to get it better would it help to strait pipe it?? take out the caddys and muffler would that mess with my computer and stuff?? thanks
11-13-2008, 12:26 PM
Post a new thread and ask questions there, this is an INTRODUCTION thread
And WELCOME to FTE!
11-15-2008, 05:31 AM
Join Date: Nov 2008
Posts: 4
Another newb here. I'm Jack and I just found this site and of course I had to stop and join up. I have a "00" f-250 and most likely will have it til the thang just won't go no mo.
See ya'll around, and if I can offer any help in any questioning posts that I come across, I'll def put in my 2 cents. Chances are, I'm gonna have questions along the way as I like to do all my own servicing and work myself.
11-15-2008, 12:55 PM
New guy with his first Super Duty. Went shopping for a half ton truck with room in back for the kids, and 4-wheel drive. Instead, I ended up with a 2000 F-350 crew cab, short box, 4x4, V10 dually. 83k miles and has been well-maintained. More truck than I need, but too good a deal to pass up.
11-15-2008, 03:55 PM
Join Date: Nov 2008
Posts: 3
brand new
---
I'm new to the forum and the new owner of an '01 F-250 5.4 SD Super Cab 4x4 long bed with a Meyer plow rig. This truck was a fleet vehicle (very utility) and it has 132,000 miles. I don't have any maintenance history, so any input would be appreciated.