Dark side???
06-19-2008, 01:31 PM
Hi Kripfink no never been to the Hayride, heard it is a good event, but I live right up't North in Cumbria and my F100 looks to modern for em so they would banish me to the car park anyway, I would not like that... ;o)

I will be at the Supernats though hoping to win the 30 Chevy coupe.

Jag Red... sorry I have done the unthinkable then, I removed my 55 F100 hood peak.. er to make it more rounder * I hang my head in shame* and removed all the badges......
But I have put a Ford in it, does that gets me back in favour?

I wondered now why I had never seen the peak taken from an F100 Hood before.. now I know ...sooory ;o)
06-19-2008, 02:12 PM
Hey Jag Red 54,
Thanks a lot for the welcome, too bad about the cookies but i'll live! Agree with you totally about the GM thing (mind you they've got steering wheels nailed when it comes to early Impala's) but I don't think shaving trim and badges for cleaner lines makes a truck any less a Ford. Anyone who knows their stuff will spot an F-100 a mile away, and if they don't know their stuff, who cares? You're right if I wanted a Chevy I would have bought a Chevy, but I intend to make my '54 Panel as traditionally uniquely Kustom as I can, Caddy lights, metal-flake, Kandy paint'n'all. Ain't nothing wrong with stock but long live the dark side!
BTW,just checked out your '54 in your gallery.Very Boss!
06-19-2008, 02:33 PM
Whoa, Dave. No apologies! You were my inpsiration!!!
We might be the only two who have done it, though.
06-20-2008, 09:21 AM
I thought I seen that look somewhere before.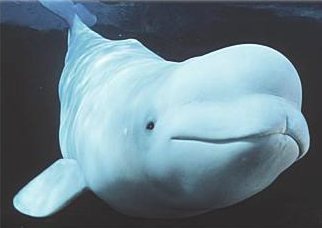 Just kidding that looks great. Must be a ton of work tho.....
06-20-2008, 09:34 AM
i dont see why any one on here should be apologizing for anything they've done to thier rides . all i see is a bunch of addicted lug nuts like myself having fun sharing info and generally enjoying what we do to ours !!!!! i haven't seen a "peice of junk " other than maybe the two wrecks i got , on here yet . as far as the darkside well . even those who have restored have had to use parts supplied by the aftermarket right ?? well that makes them at least a shade of grey .....................
06-20-2008, 09:38 AM
Nice trucks! Very subtle, yet custom. You gotta love the Ford engines too. I think I'll start congradulating people with cookies too. It seemed to work well on the advertising campaign for the darkside.
Nice Fords guys, and that whale shot is funny!! Jag
06-20-2008, 05:41 PM
I was only tongue in cheek apologising ;o) As I know red was only jesting..

Yours is very subtle Randy, real class, far more work than just whacking the whole thing out as I did ;o)

I thought I had my Truck finished all bar some fiddly bits... just taken the Transmission out tonight as it turns out I have 50oz imbalance flywheel and harmonic.. and should be 28oz... Ford got me ;o)
06-21-2008, 10:03 AM
i think that situation has bitten all of us at one time or another holmsey ...... just gotta laugh and unlike you keep it hush hush ............. read my signature at the bottom of my posts . cant let anyone know i screw up occasionally !!!!!!!!!!!!!
07-05-2008, 08:08 AM
sandwiches and stuff.
---
Kripfink,

Glad you liked the sandwich. A long time ago a very wise friend of mine said; "Think of Peanut Butter as a condiment." These words have proven themselves time and again.

I never thought to try it with Jalapenos though. I may do that soon. Another good combination is anything salty with chocolate. i.e. Potato Crisps with M&M's. Yum!

Really like what you have done with the Kripple Kart. Way cool!! The body may not respond but, the mind is working on all 8 cylinders!!
07-05-2008, 03:54 PM
Join Date: Feb 2006
Location: cleveland,Oh.
Posts: 216
Wow love the grill nice work,I've read all the comments on this blog to each his own. But I really dont care to see any of these Effies violated by Bow Tie power! It just crushes me to go to a car show or a cruise night see a nice effie and walk up to it and see a c---y motor in it! Iam doing my best to keep my truck blue oval! with the exception of the volare clip and an early Master Power brake rear disc brake conversion kit, it uses caddie calipers and firebird rotors.Everything else is FORD! I know I havent posted any pics of my truck as of yet I dont know if its lazziness or spending too much time on this web site,or working on my truck this year. If you wish to have a look at her shes in my gallery at.
Ol' Skool Rodz
look in 8bahead gallery. This year were making rear suspension changes, new rebuilt engine, moving brake system from under truck to fire wall,and putting a mustang 16 gallon tank in the rear. Hopefully I'll get to drive it before the snow flys. This is one of the best ford sites I've ever been on lots of good folk and good information. I'll get my camera out and post some progress pics later tonight. Just my $.02 worth. Bob
Thread
Thread Starter
Forum
Replies
Last Post
1973 - 1979 F-100 & Larger F-Series Trucks
1948 - 1956 F1, F100 & Larger F-Series Trucks