1996 E350 SEAT BRACKETS
01-11-2019, 07:45 AM
Join Date: Jan 2019
Posts: 14
1996 E350 SEAT BRACKETS
---
I recently bought a 96 e350 that was missing the second row bench. I have since acquired a 2nd row bench but do not have the mounting brackets for it. So far i have had no luck finding brackets for the 2nd row. Any ideas suggestions where i might get some.
01-11-2019, 12:59 PM
Hmmm I had 2nd row seats in my new-to-me 2005 Club Wagon, trashed the seats but kept what I believe are factory mounting brackets. If I had photos of what's needed I might have what you need--free of charge but you'd pay shipping from ZIP 43068.

HTH
01-11-2019, 06:46 PM
Join Date: Jan 2019
Posts: 14
So i attached a picture of what i think they would look like. They look like this a u with edges. okay got a picture to load sorry I think it came across huge. This is what I think it should be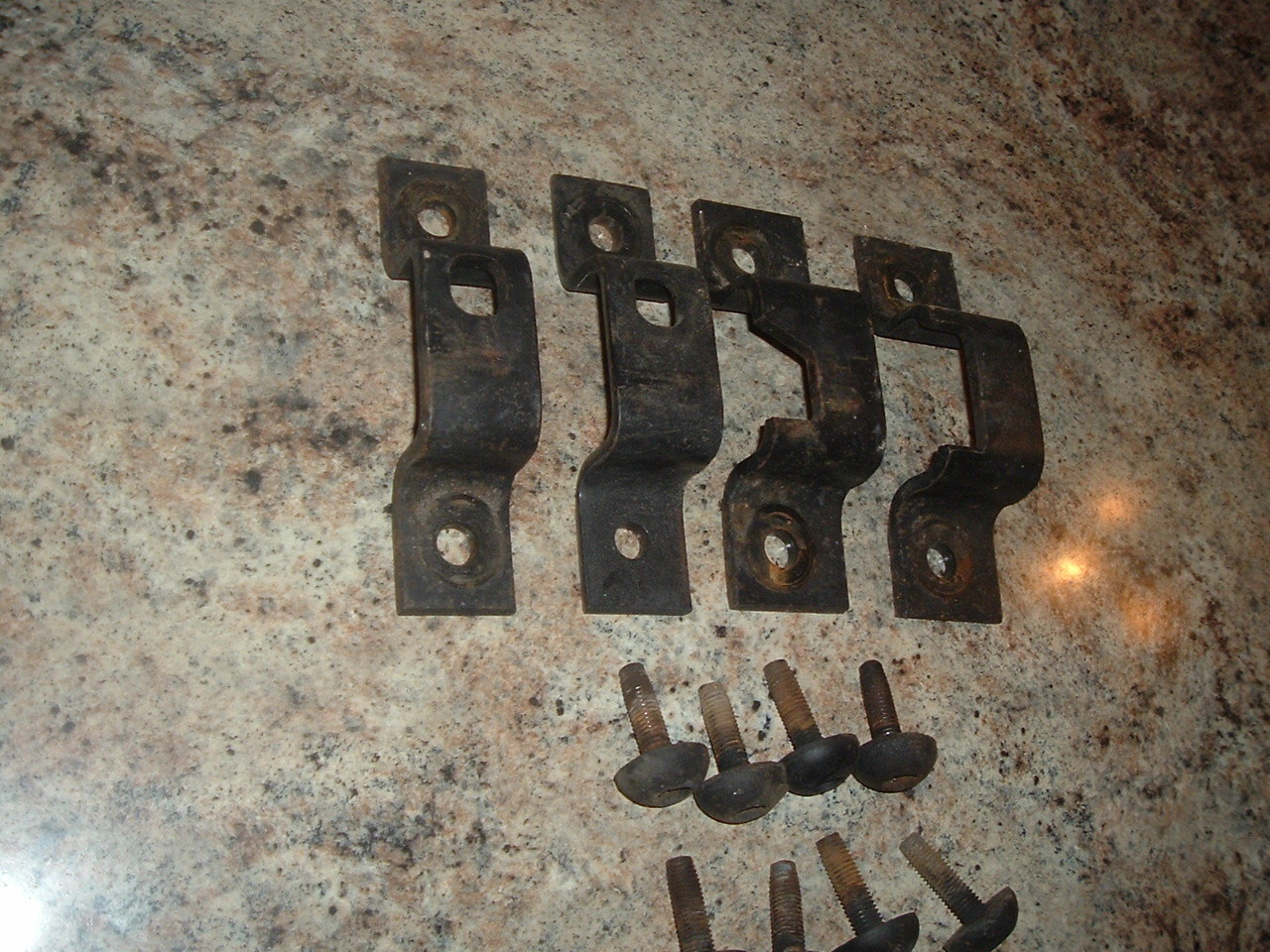 ---
Last edited by RedVanMan; 01-11-2019 at

07:14 PM

. Reason: Trying to attach picture
01-12-2019, 05:54 AM
I'm about 99% sure I have those still---let me check and I'll either post back here or PM you. They're currently under a stack of plywood and insulation for the project I'm currently working on to complete before it snows too much more.
I'll let you know yet this day I hope.
01-13-2019, 08:14 AM
Here's what I saved from my seat removal project:
There appears to be two (2) sets of these which makes sense as I did remove two bench seats. The bolts do thread into the factory nuts welded to the underside of the body.
This is all there is, take it all or nothing---I can't use 'em, they've been laying around about 1.5 years already. I can probably ship these for about $22 most any place in the USA.
PM me with your shipping address and we'll trade PayPal info if you're interested.
HTH
01-14-2019, 08:21 AM
Join Date: Jan 2019
Posts: 14
That looks perfect i will be in touch.
01-15-2019, 04:39 AM
What's your time zone? Its 4:37am EST as I'm reading this---not everyone is up at the same time as me!