Bronco 2.0
06-19-2016, 11:44 PM
Bronco 2.0
---
Well unfortunately it is time for a new build thread
I have been making changes to the Bronco over the past few months which include bumpers, sliders, quarter protection, twin stick and had plans for a full cage in a couple weeks.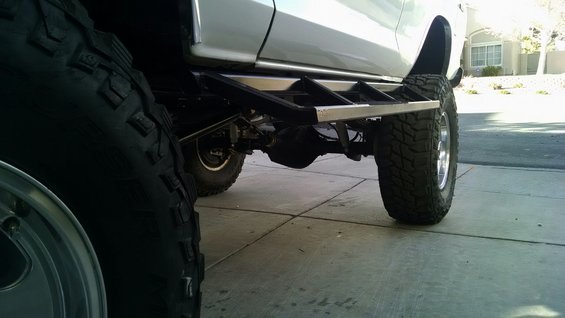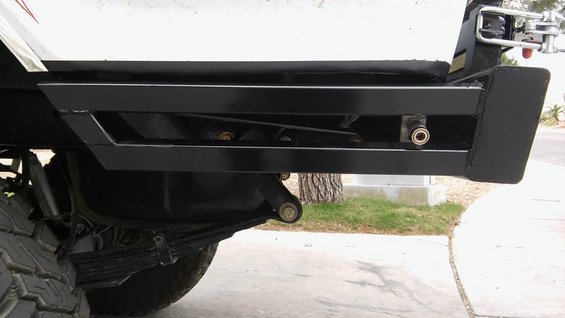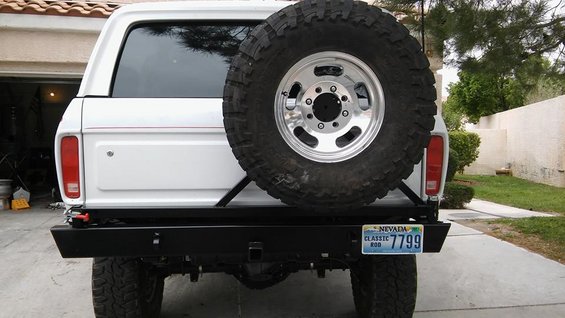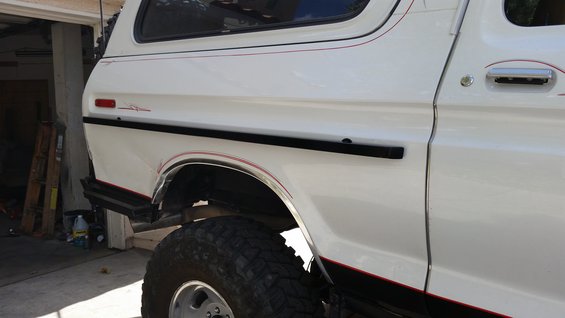 So obviously the direction of the Bronco has been evolving and I have been enjoying wheeling it pretty hard.
Well this weekend in Moab the unthinkable happened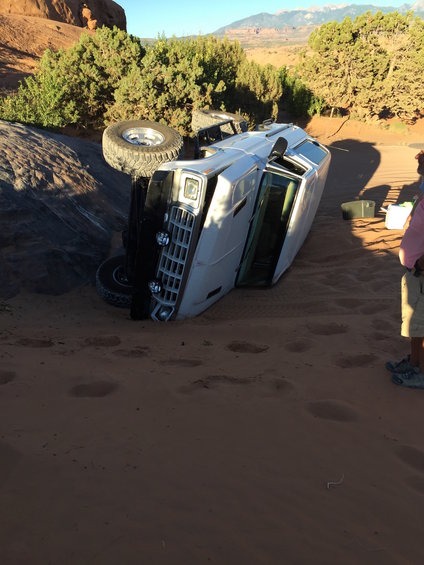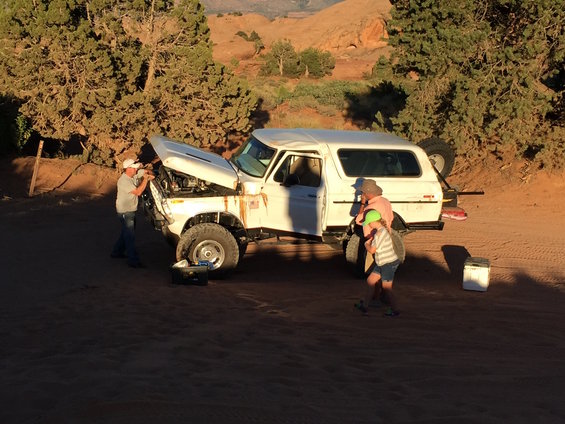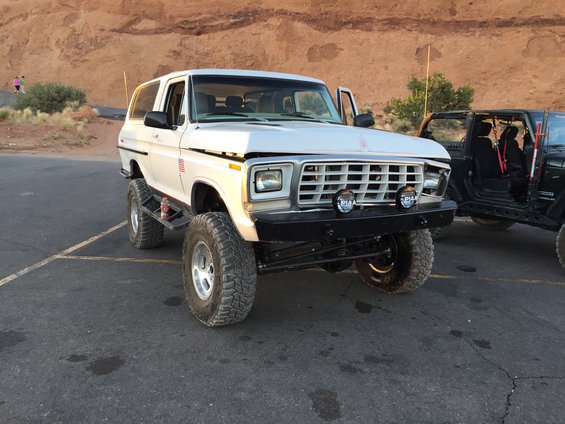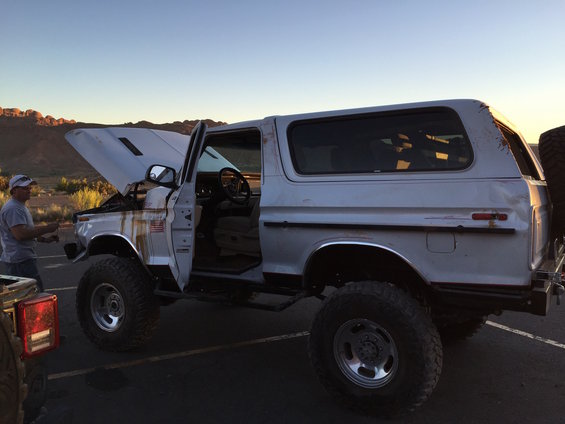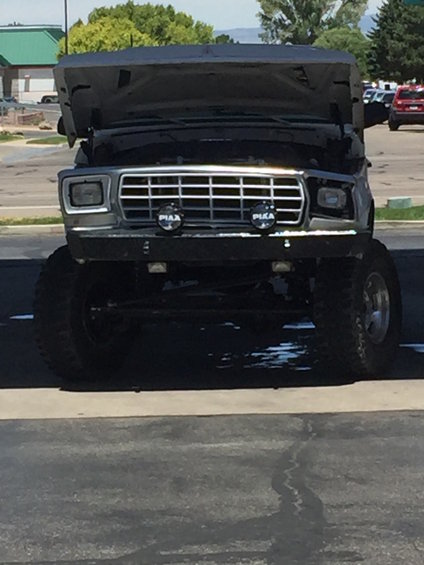 Poor thing looks like it had a stroke...
I was able to drive it home from Moab to Vegas with no major issues.
The major issue currently is that the firewall buckled and separated from the floor pan. It looks as though it will pull straight fairly easily but I need to pull the engine to massage the buckle.
The other issue is that the A pillar may be bent slightly, although the glass did not break so if it is bent it is very slight. I will have to investigate that later this week.
The core support and driver fender is trash.
So the plan is to repair the firewall first, check out the A pillar and then start repairing sheet metal.
I love the white pearl however it is impossible to touch up scratches or paint any portion of the truck so a color change is also in the works.
Color is a bit up in the air but I am thinking a matte silver would be nice.
Well, there it is, I'll be working on it this summer, hope to have it back on the road mid to late August.
06-20-2016, 08:14 AM
06-21-2016, 12:15 AM
06-22-2016, 07:37 PM
I'm glad you got out of it ok! I'm guessing the cage has moved up on the list as soon as you get the sheet metal fixed? Other than a color change are there any big things that you were unhappy with before that you are planning to change on it this time around? We have all seen that you have the mad fab skills to rebuild it, just curious if things are going to change a lot or not.
06-23-2016, 02:44 AM
This makes me sad, but I know you'll be able to fix it up again! It makes me even more nervous to wheel mine... I almost rolled once. I've never gone back to that hill and don't plan on doing that either.

Hopefully it isn't too much work to try and get it back to the condition it was. I've done a lot of modding and painting, but I can't say I'm good with body work at all. Body work/welding seems like it would be a lot of work..
06-27-2016, 04:52 AM
06-29-2016, 10:56 AM
07-01-2016, 07:52 PM
07-24-2016, 08:37 PM
Got some work done on Bronco 2.0 this weekend. Mocked up the body and moved the axle to its new location. Also removed a couple of leafs from the spring packs, hoping it will come down 3-4" when all said and done.
Ended up at 98", pushed the rear hangers as far back as possible, took out 2 leafs from each pack and flipped them around backwards. Will need to shim the axle a slight bit for pinion angle.
07-25-2016, 10:14 AM
I was confused so I had to check on the build thread on FSB to find out your tub was twisted and you are putting an Early Bronco body on the 78-79 chassis. I look forward to watching you work out the details of the swap. It's a crossover Bronco that fits in Early Bronco or Full Size Bronco categories. Keep up the great work.
07-25-2016, 03:31 PM
07-25-2016, 07:32 PM
07-25-2016, 07:54 PM
07-25-2016, 08:39 PM
07-25-2016, 08:55 PM