Your favorite year for the Ranchero?
01-19-2011, 01:00 AM
We never see a Ranchero that nice here in this rust belt, this one doesn`t seem to have alot rust from these photos. Plus it`s shiny so I`d certainly be interested in a closer look if it was closer by.
02-24-2012, 11:45 PM
Join Date: Jan 2008
Location: BC Canada
Posts: 63
My dad had a '72 Ranchero GT with the 351 4V Cleveland; metallic medium green with a yellow stripe on the side and flat black accents on the hood.

I drove it some (teenage hooligan style) when I was in high school in the early '90's.

After he passed away it traded hands a few times, and is now owned by my sister and her husband, in a state of partial restoration/partial *******ization after a stint in the hands of my misanthropic uncle.

I've got a ton of fond memories of that 'car' going back to my earliest memories at 3 or 4 years old, so for me, a '72 is the only year that matters.
03-18-2012, 06:21 PM
i like the 70 best. now i have a 71.
07-03-2012, 11:23 PM
Join Date: Oct 2011
Location: Pueblo, CO
Posts: 1,177
My favorite would be '73. My first car ever was a '74 but the '73 is the same style but before they dialed back the HP for emmisions. I like the falcon rancheros too but I'm a big guy and I need big vehicles.
07-04-2012, 09:36 PM
Join Date: Mar 2010
Location: NEK Vermont
Posts: 48
Favorite is tough. All the years have their fine points. I would have to say 1972. Let's say GT with a Q-code, 4-speed and Ram Air. Dark blue with the silver laser stripe and black interior. Maybe I am getting a little too specific? Of course I am partial! I also really like the 1971's.
07-06-2012, 09:03 AM
71 Definately 71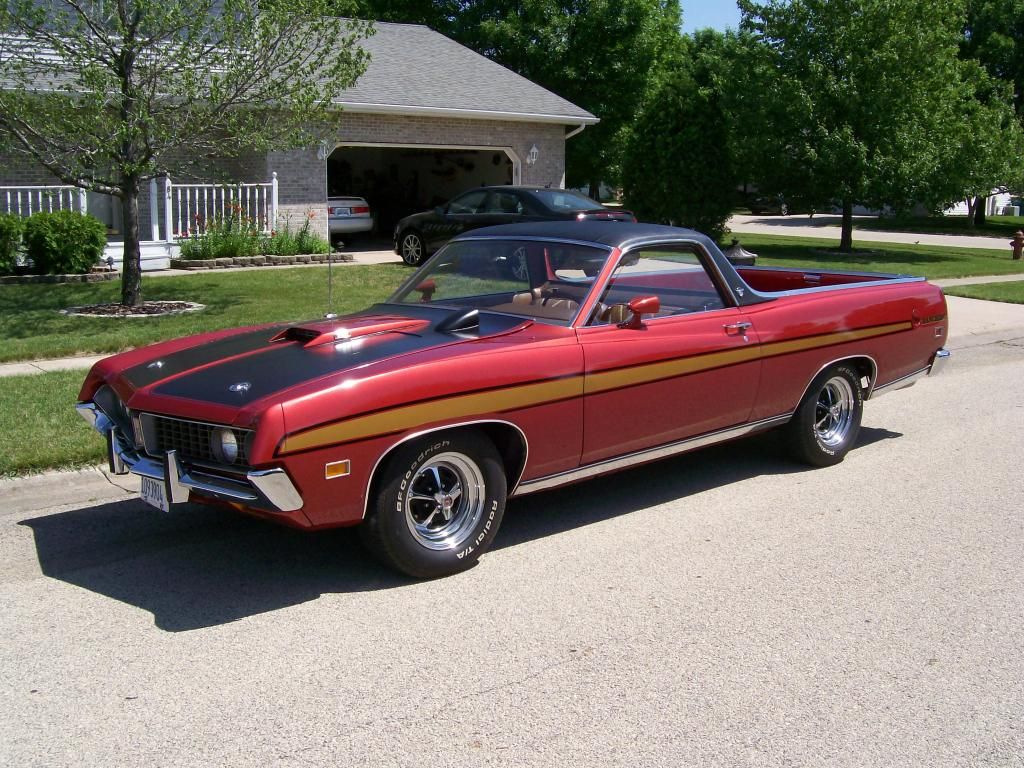 Thread
Thread Starter
Forum
Replies
Last Post
Ranchero & 1961 - 1967 Econoline
Ranchero & 1961 - 1967 Econoline
Ranchero & 1961 - 1967 Econoline
335 Series- 5.8/351M, 6.6/400, 351 Cleveland
Ranchero & 1961 - 1967 Econoline