Hey all, got my third Ford over the weekend. First two were my wife's Ford Focus Titanium 5D, and my factory-order '13 Mustang GT. Pics of all three below. These are our first domestic vehicles in 20+ years of driving, have to say I've been impressed. The Mustang replaced a BMW M3, and the Focus replaced a Mini Cooper S.
Grew up in Texas, but this is somehow my first truck. Anyway, just needed a vehicle for hauling stuff up to the landfill/transfer-station, loading the occasional lumber up for house projects, towing a trailer/equipment, etc. Initially looked at small Toyota 4x4s, but my friend (who has given me no end of s**t about having two Fords already), recommended the F150, so after a week or so of searching and having vehicles sold before I could get to them, I found this one the other day and went out and picked it up on Saturday.
It's an '06 XLT 4x4, not sure what gears are out back, but it's pretty no frills in all other ways, which is fine by me. It's got just a tick over 44K on the clock, the bedliner looks to have been sprayed in by a feeb (half-finished looking, very weird), and it'll need tires before winter (in Maryland here), but after those items and maybe some step-ups, I'm done. The Mustang is my modded car.
Anyway, just here looking for tips/fixes/vendors, thought I'd say hi. Thanks for having a look.
"New" truck.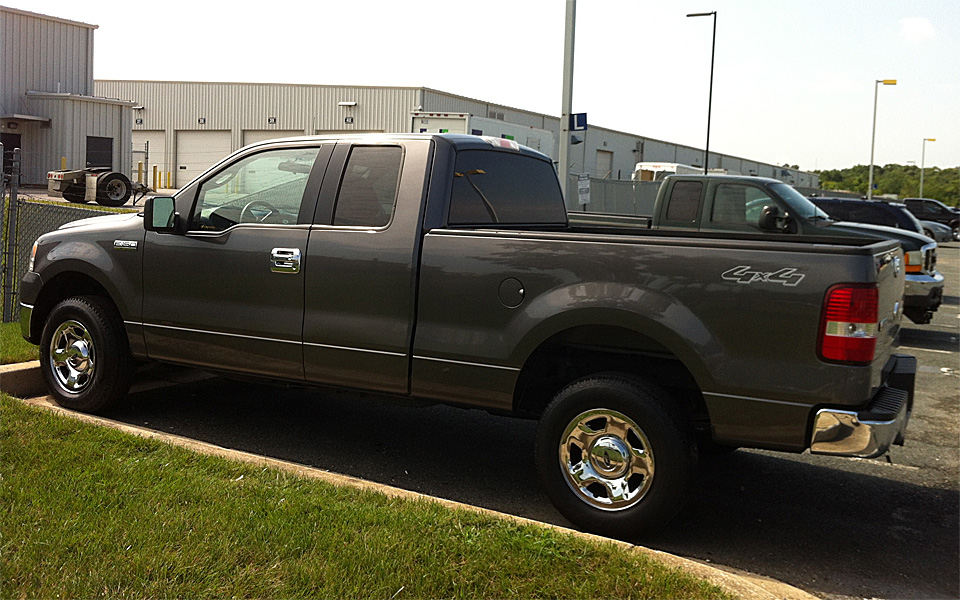 Stang ('13, GT [premium, track pack, etc.], Fays2 Watt's Link, Steeda Sport springs and HD camber plates, Koni Yellow struts/shocks, Borla S-Type exhaust, SR shifter w/Barton bracket)