1967 Ford crew cab Cummins conversion
10-14-2011, 02:02 AM
Join Date: Jan 2011
Location: Granite Bay
Posts: 11
1967 Ford crew cab Cummins conversion
---
Heres my Cummins conversion project.
Been a slow project but its gettting done as funds are available.
I started out with a 67 F-250 2wd short box, converted to a 4wd, Dana 70 rear, Detroit Locker, disc brakes, 79 Ford Dana 60 front with ARB, running Ford superduty springs front and rear, 17" aluminum wheels, 37's, 1" body lift to get a little more room.
From a 97 donor rig I've used the engine, 5 speed, t-case, hydroboost, exhaust-partial.
I'll post more pictures later this weekend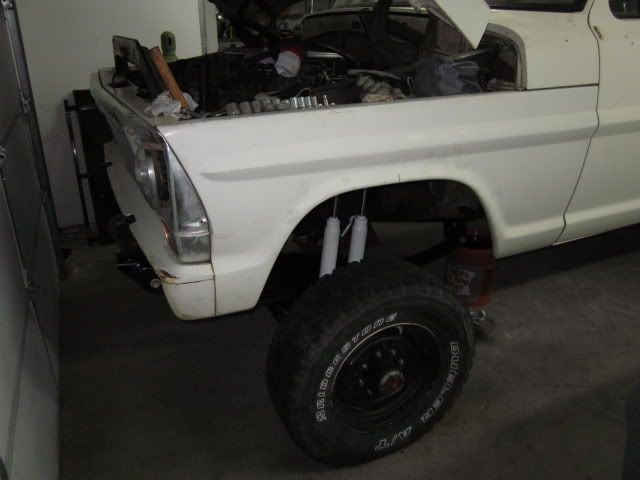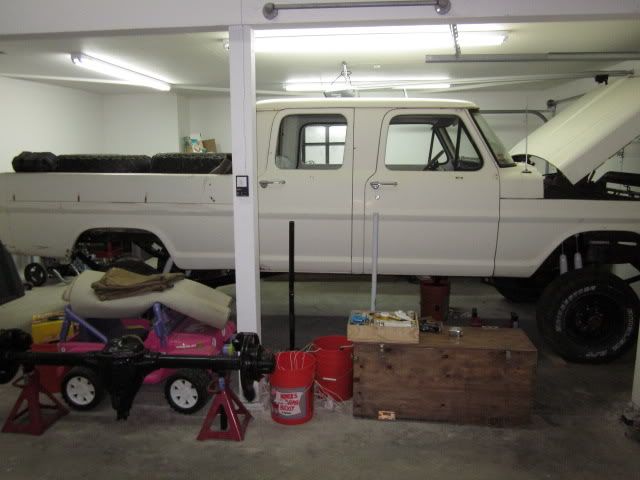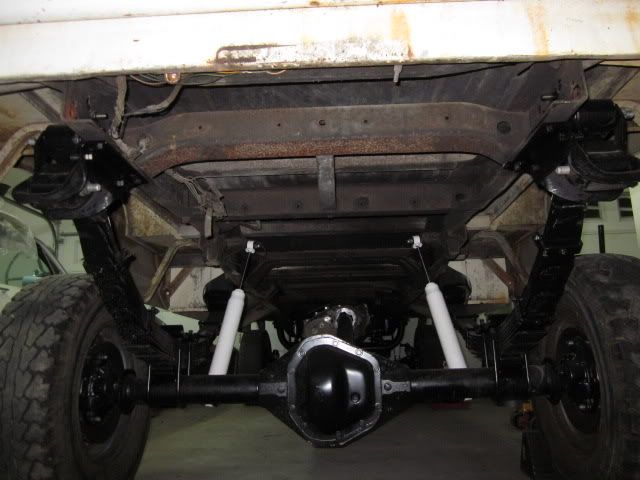 10-15-2011, 12:09 AM
Join Date: Jan 2010
Posts: 260
sweet conversion!! subscribed.

I notice it's p pumped but has a single valve cover. How did you accomplish this?

Could you post more pics of firewall clearance? Did you build a dog house?
10-15-2011, 12:31 PM
Join Date: Jan 2011
Location: Granite Bay
Posts: 11
The valve cover is just the stock cast aluminum cover, engine still has the six individual covers under it.
I'll post some more photos this weekend of the firewall clearance.
Not sure what you are asking on making a dog house?
10-15-2011, 10:18 PM
Join Date: Jan 2011
Location: Granite Bay
Posts: 11
Here a some pictures at the firewall/tunnel. Kind of hard to see the underneath near the bell housing, but it fits no problem. I also added a 1" lift when I changed body mounts to give me a little more room.
You can see the water stains on the head in the second picture-I have a blown head gasket but will deal with that later on once everything is installed.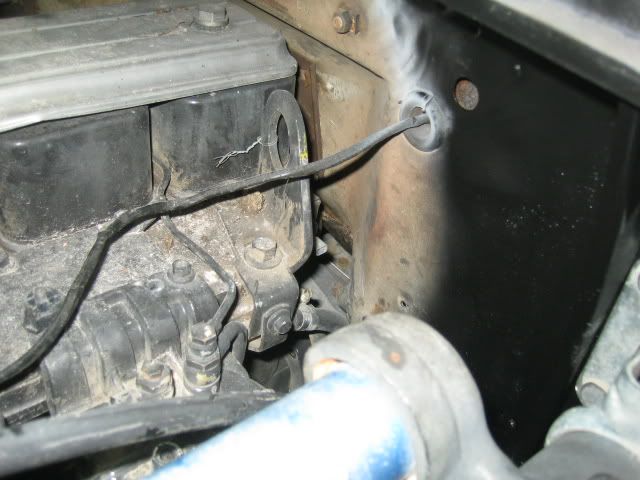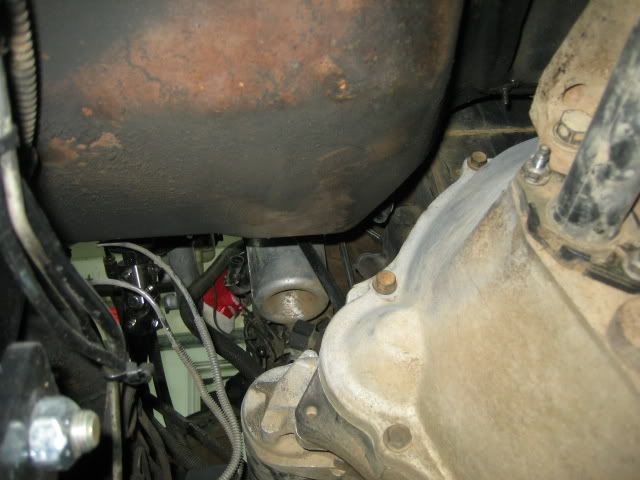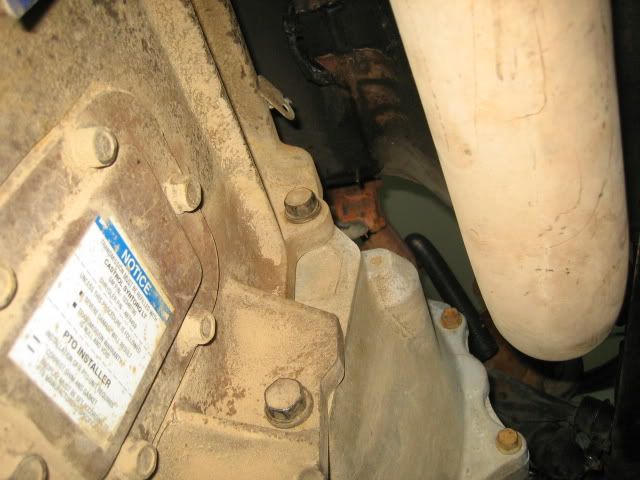 10-16-2011, 06:49 PM
Join Date: Jan 2011
Location: Granite Bay
Posts: 11
Cleaned out the trucks fresh air vents today. Definately the first time its ever been cleaned out as you can see from the pictures. It was full of leaves, pine needles and looks to be some seat padding that a mouse must have drug into there.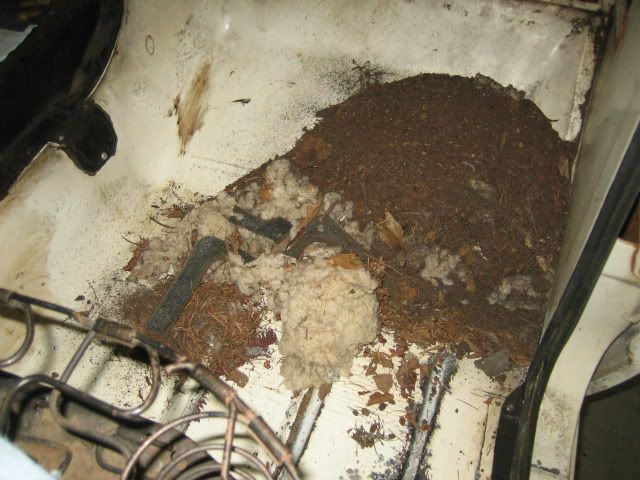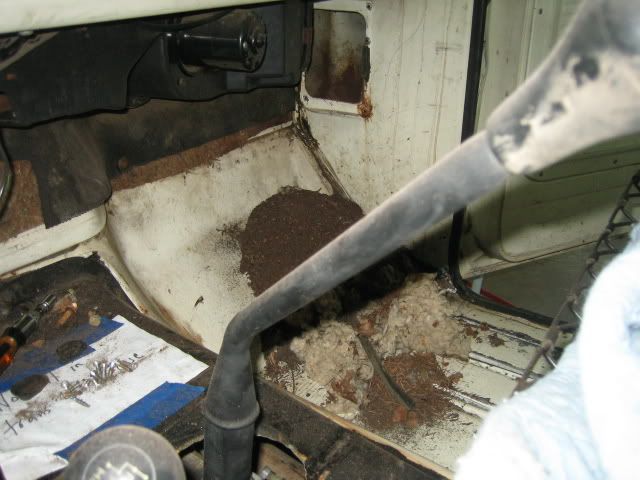 10-20-2011, 08:38 AM
Join Date: Jan 2010
Posts: 260
Great progress! Looks good. I really want to do this conversion with my 73.

I never knew about the cover over the individual valve covers on the p pump motors.

Please keep posting pics!
03-10-2012, 02:27 AM
02-20-2016, 05:13 PM
Join Date: Jan 2011
Location: Granite Bay
Posts: 11
Been a few years, here's the update:

Its at a shop in Montana being finished.


I had the entire engine rebuilt, balanced the rotating assembly with clutch, ARP head studs, hx 35 turbo/hybrid hx40 compressor wheel and housing, added a Pacbrake.


There wasn't enough room for the intercooler and ac condenser behind the grill so we went with a water to air cooler setup. Installed a complete ac/heat system for a 68-72 truck by Classic Auto Air using the stock rebuilt 5.9 compressor. The 67 trucks have push pull cables to operate the heat, 68-72 have the sliding types- so they cut and fit a cable style to the 67 dash to make it work.


Sound mat for the interior of the truck and firewall. Installed 2005 Ram truck seats front and rear, they were able to keep the rear fold up seat operational.


They are building side steps, pre runner style bumpers, custom fuel cell and drop hitch.


I'll post photos shortly, having a hard time figuring it out.
02-20-2016, 07:07 PM
Join Date: Jan 2011
Location: Granite Bay
Posts: 11
Thread
Thread Starter
Forum
Replies
Last Post
1973 - 1979 F-100 & Larger F-Series Trucks
1948 - 1956 F1, F100 & Larger F-Series Trucks
1961 - 1966 F-100 & Larger F-Series Trucks