Timing belt 2.3L
04-11-2011, 05:00 PM
I'm not thinking the belt slipped, more likely that teeth sheared off. Make sure the cam is actually turning when you are cranking the engine. Pretty easy to do, have someone crank the engine while you watch the back of the cam gear, just behind the top of the belt cover. You should see the belt guide moving. Or, just pop out the rubber plug in the front of the cover, and watch thru the hole while the engine is cranking, just keep clear of the accesorry drive belt and accesorries.

When a cam belt has been thru a prolonged period of non-use, they tend to dry rot. Especially in a warm and humid climate, such as florida.
Returning a vehicle into use after sitting for a couple years, it's not uncommon for the cam belt to fail rather quickly. Luckily, the 2.3L is not an interference engine, so valves don't get damaged from a cam belt failure. Just replace the belt after setting the sprockets correctly, and it will return to life just fine.
04-13-2011, 01:09 AM
Originally Posted by
03 Maz B23
I found a flaw in that write-up. The cam gear is shown correctly, but not the aux shaft/oil pump & cam sensor gear. The aux shaft gear should line up a diamond shaped marking with the diamond on the rear cover.
Lining up the triangle on the gear with the diamond, as shown in that pic, is not correct. 95-2000 2.3 & 2.5 use the triangles for the cam, and diamonds for the aux gear. the aux gear drives the oil pump, which is not important to be timed, but the cam position sensor is also behind that gear. This drives the injector timing. The engine will run pretty good no matter where the aux gear is set, but runs much better when it is set correctly, as the injectors will be syncronized with the ignition.
I reset my cam belt yet again today, with the new found info. I no longer have a mild tip-in stumble at lower RPMs.
Here's how they should be, as seen thru the inspection holes in the cover:
Cam gear:
Aux gear: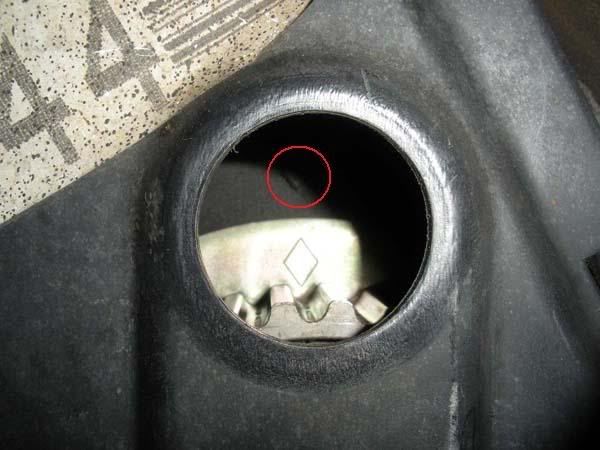 And just for good measure, the balancer: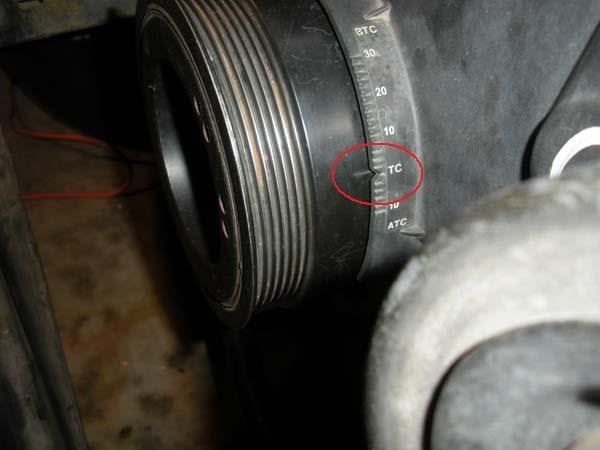 04-13-2011, 10:35 AM
so I was correct...........
Thread
Thread Starter
Forum
Replies
Last Post
General Automotive Discussion