Ford F-150/F-250: Off-Road Trail Guides
Off-roading spans the range of roads from simple graded dirt roads to extreme rock crawling. In the United States there is every type of terrain possible. We will focus on areas based on terrain including sand, rock crawling, trail riding, mud, and snow.
This article applies to the Ford F-150 (2004-2014) and F-250 Super Duty (2005-2014).
Off-roading is an American adventure worth pursuing. From scenic Canyonlands, to sand dunes, to mud, or even for activities such as hunting, your Ford truck can get you to desirable places away from the crowds. The expanded capability of your F-150 or Super Duty allows you to bring more gear and ensure a more comfortable trip than a limited SUV would.
Sand
There are a number of locations in the US where you can drive in sand. These include beaches as well as land locked dunes. Famous dunes include the Glamis Sand Dunes just inside the California border across from Yuma Arizona and those in the Northern Colorado area. Accessible dunes also exist in New Mexico, Indiana, Idaho, Wyoming, Utah, and Oklahoma. If you're a duner, go to this web page and search for the word "dune": Although many think Arizona is one big dune, it is noticeably absent of dunes. They do make up for it however with cinders outside of Flagstaff. At 8,000 feet, the cinders offer dune-like climbs with favorable summer temperatures.
Beaches are another fun sand destination. In the US, you can drive on beaches in virtually all four corners of the country in Massachusetts, Oregon, California, and Florida. Check these websites for more information.
Pro Tip
Sand running does not require many modifications. Most sand can be traversed by simply lowering your tire pressure to make your tires float rather than dig. Traction devices such as lockers help with the hill climbs and the soft stuff.
Rock Crawling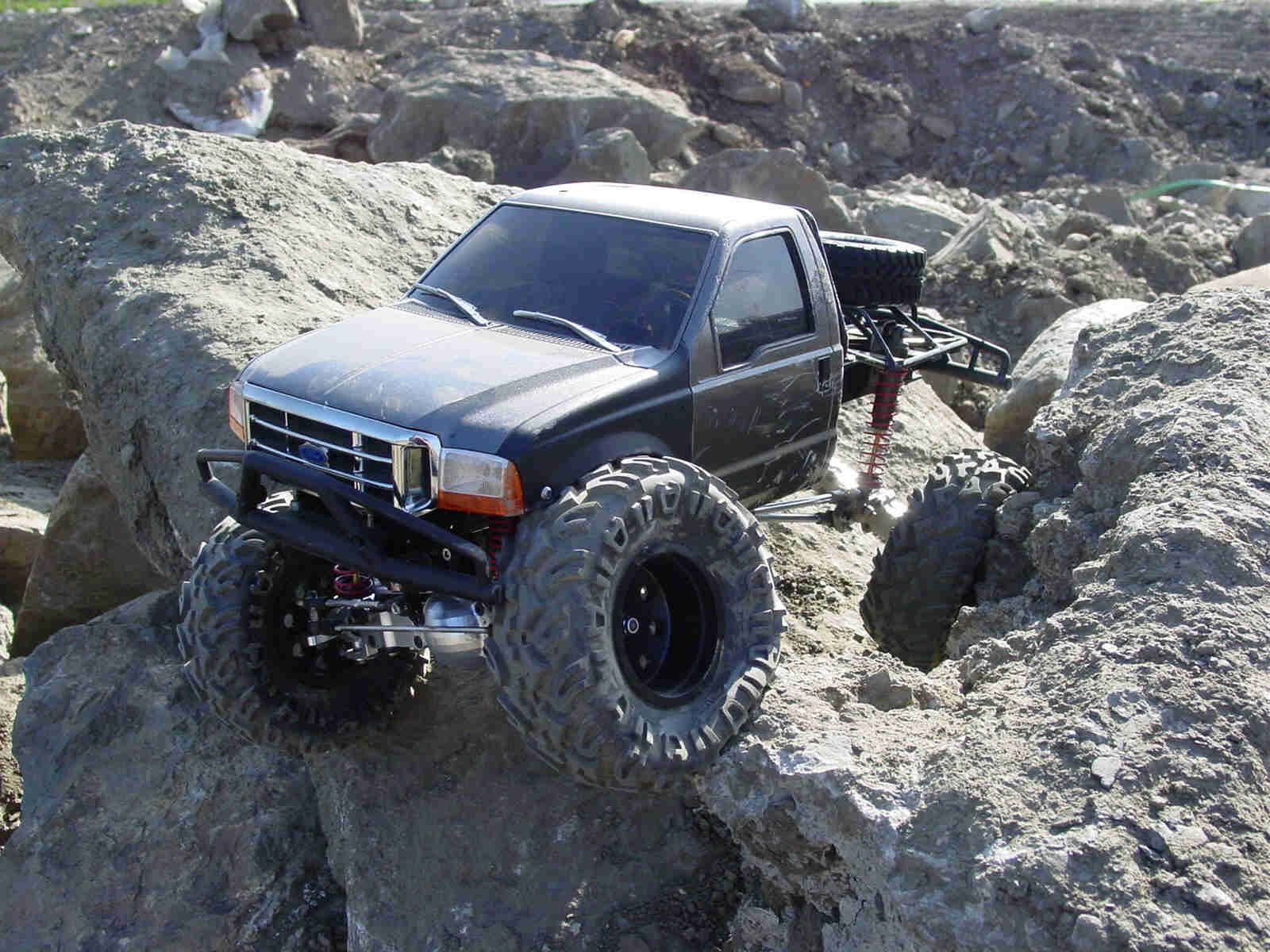 Utah and Arizona offer some of the best rock crawling. Canyonlands State Park in Utah is a rock crawler's dream. Arizona has many favorite trails, too, including Terminator. Many states feature boulder patches that have been turned into rock crawling trails.
Rock crawling requires the most extreme modifications to your vehicle, including enhanced suspension for better wheel travel and improved clearance, bigger tires with more aggressive tread for grip, and protection such as body armor and rock sliders.
Trail Riding
Most states in the US have popular four-wheel drive trails. These are nice for day trips if you live nearby. Some states such as California and Colorado have the most popular trails, such as the Rubicon and Black Bear pass, respectively. While perusing the internet, I found that the trails were more based on individual preferences of the author than quality of the trail. If you plan to visit an area for a trail, I'd suggest purchasing a book by a local author, researching in advance on the internet, and seeing what trails the local clubs recommend. You may even be invited along for that month's run.
Mud
Mud is one of the most fun terrains to play in. Mud running is usually conducted in a boggy area. However, there are some trails that are famous for mud holes. Be advised that mudding has resulted in a lot of land and trail closures. Resist the urge to tear up a boggy wetland and instead stick to areas that already have signs of traffic use and are legally accessible. Mud is more prominent in the areas where it rains more in the eastern US. Mud is limited in the dryer west to periods after rains or during the winter snow melts.
Pro Tip
Mud running requires you to improve your traction with aggressive tires and locking differentials. Mud gets everywhere so be sure to seal and protect your vehicle and maintain it often when running in mud. Common failures are u-joints, brakes, and submerged components such as starters.
Snow
Snow is one of the most dangerous terrains. Many people fail to prepare properly for snow nor do they realize how quickly things can go wrong. Still, the snowy areas of the northeast and higher elevations in the west offer outdoor recreation especially during the dull periods after the Super Bowl.
Snow requires good traction. All terrain tires are great in the snow as are mud tires. Chains also enhance traction as do locking differentials.
The internet is a great place to get trail information. I like this website as it contains descriptions as well as directions. The best source of information is local residents. There is no nationwide publisher of trail guides. However, the US Forest Service does have a lot of information. Local state agencies also publish information. Look for trail guides written by local authors who have experience in all seasons. Clubs are another excellent source of information. The references cited at the end of this article offer a comprehensive look at trails by location in the US.
Common Questions
Where should I off-road?
You can off-road on many government-owned lands. Make sure you know the rules for legal access and required permits. Private land use requires permission from the land owner.
Where should a beginner off-road?
Start with light trails and dirt roads. Slowly progress as you gain experience and modify your vehicle for enhanced performance.
How does a beginner gain experience?
Striking out on your own involves the most risk. It is best to have experienced guides along. They can be paid or just locals who want to get out for the day. Start slow and easy and progress as your experience grows.
Preparation
There are a variety of things that can go wrong when off-roading. Making the situation worse is the fact that help is often hours away. The best rule of thumb is to be over-prepared. Up front planning is essential. Have enough food and water to survive for several days. Be prepared for the elements such as snow, rain, and heat. Always stay with the vehicle when you break down. It is much easier to find than an individual.
We cover the basic equipment needed in other blogs. In general, think about what can go wrong and be prepared for it. Make sure your spare is in good shape, full of air, and can be accessed. You'd be surprised to find out how many people can't remove their spare due to rust and other factors. Have the ability to get you truck unstuck. Carry spare belts, hoses, and fluids. Think about what can break and be prepared to either fix it, or find a way to get back until you can repair the damage.
Related Discussion and Articles