Big Brown...Excursion flat on the ground
04-26-2010, 01:33 AM
Big Brown...Excursion flat on the ground
---
I bought this 2001 Ford Excursion 10 months ago for 6k, with 120,000 miles on it.
I wanted a Ford SUV that is normally lifted, and to do the opposite. Some people dont agree with lowered trucks, but I love how they look on the ground.
It fits all my needs, a huge SUV that can haul the family around town and has a ton of room inside for anything else.
So I have pictures of it stock....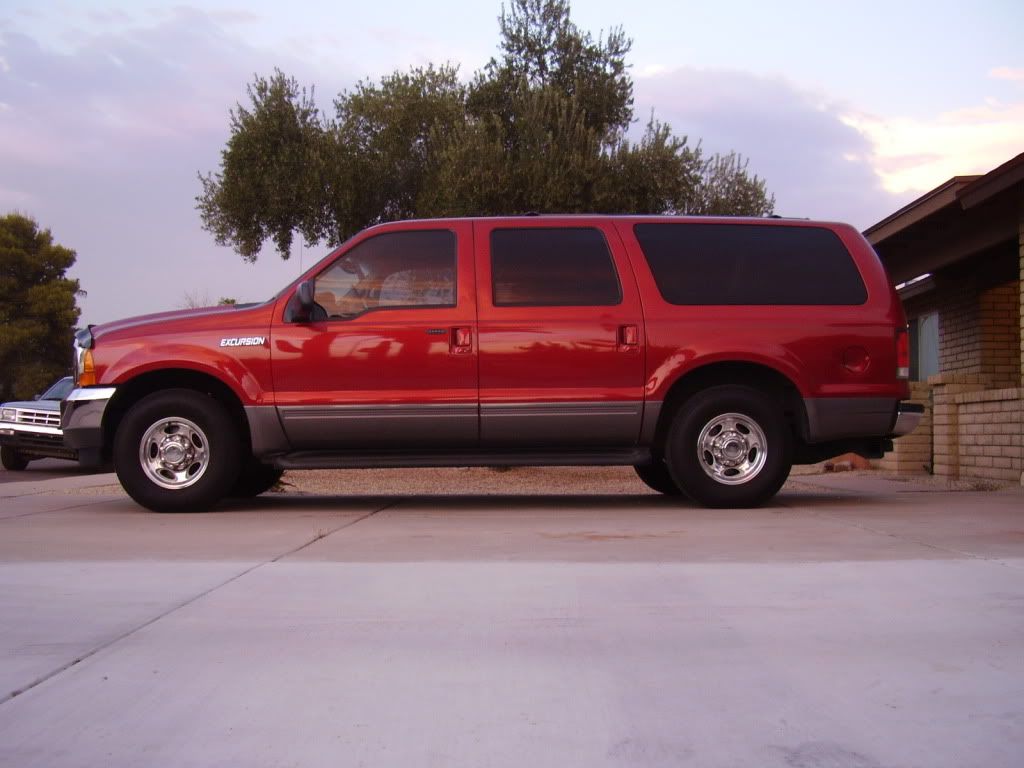 Without the side steps...
Next to my old Mazda B2200...
Bought Dub 26 inch wheels weeks later...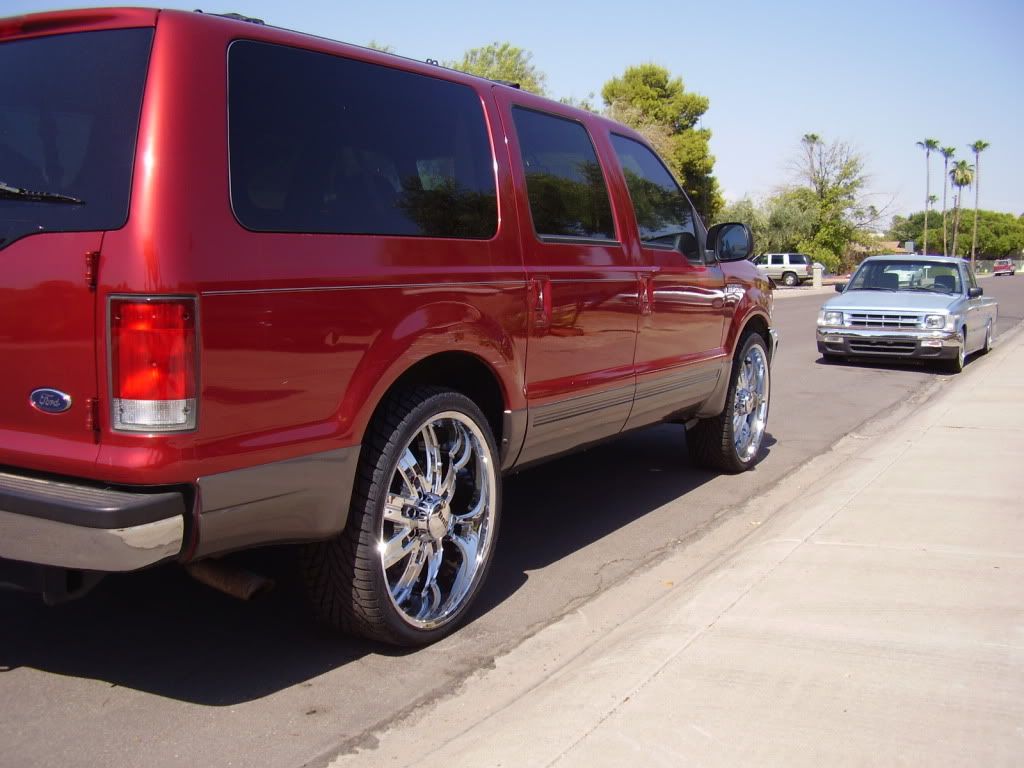 Been at Lowboy Motorsports for 8 months...
You can see the updated front end (not bolt on like I hoped)...
The rear tucks nicely...
The firewall needed to be cut in order for the tires to go this far...
Bigg Brown
04-26-2010, 01:37 AM
So I hope to be driving it pretty soon. I havent been a member of this site very long so I dont know what reaction I will get. But dont worry, I am not easily offended. I have heard it all in different forums. I hope a few people enjoy looking at the build pics and I will post them up as long as someone cares to see them.
There are also more pics at the shops website....
2001 EXCURSION
04-26-2010, 09:19 AM
04-27-2010, 01:11 AM
04-27-2010, 06:28 PM
04-27-2010, 09:59 PM
04-28-2010, 07:28 AM
04-28-2010, 07:53 AM
04-28-2010, 05:25 PM
04-28-2010, 08:33 PM
04-28-2010, 09:05 PM
04-28-2010, 10:48 PM
04-28-2010, 11:55 PM
As far as exhaust goes, thought about none, but if there is...just like rat stated straight and dumped out in front of rear wheel.
Also rat, Fords arent really engineered to go low, but chevys are...so chevy hd parts were used in place of the beams.
So here are some inside pics of the front suspension....thanks for all the comments
More had to be cut..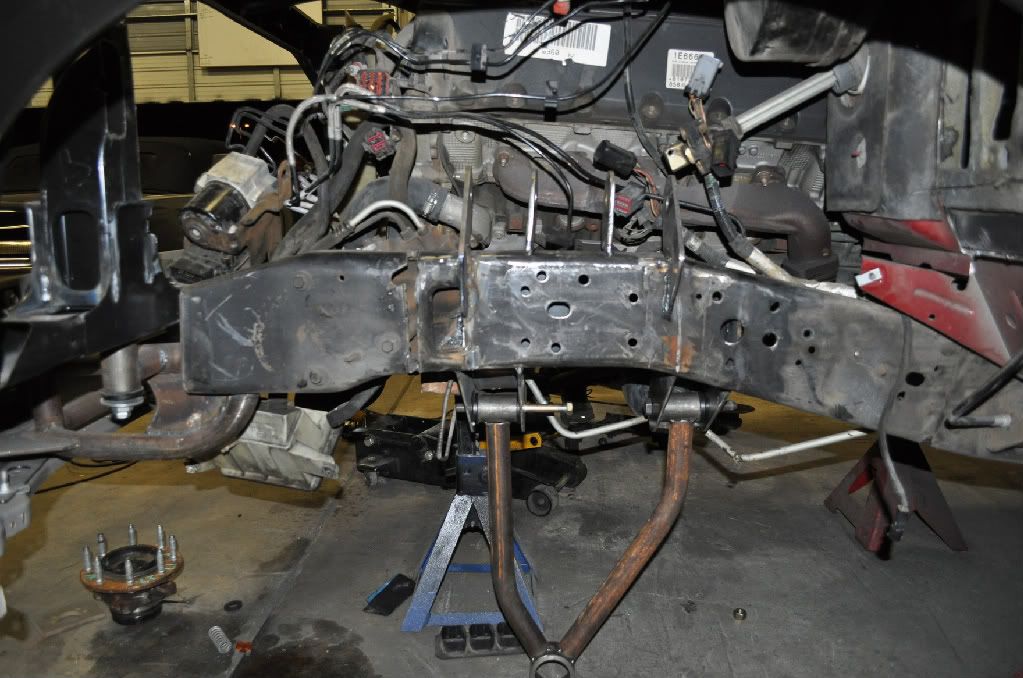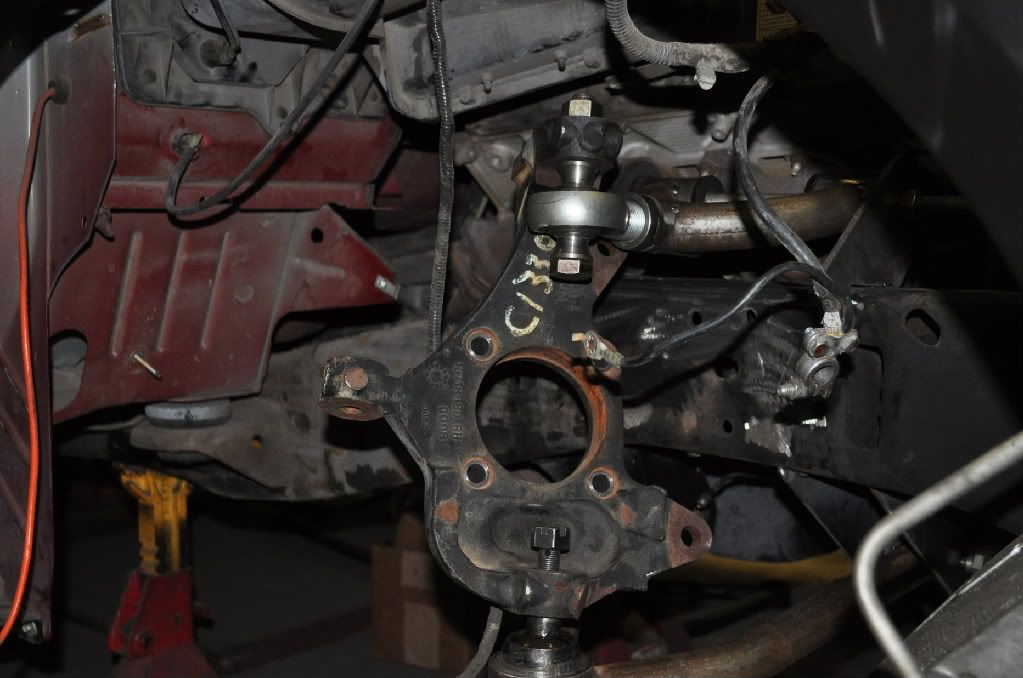 This will be at full lift....
04-29-2010, 07:47 AM
04-29-2010, 10:12 AM