16' deck, 22" beavertail, separate ramps, electric winch with Optima gel-cell battery, rebuilt in 2007. I put mobile home axles under it, with electric brakes, and rebuilt the upper frame with thicker steel (2x2"x1/4" angle vs original 1.5x1.5"x1/8"), added center beam to tongue, new 2 5/16" hitch, all new wiring, new lights, and the beavertail. Tracks perfectly, tows very smoothly and is very stable. Fits a full size truck through the 70s, but an 80s truck or Econoline is a really tight squeeze.
Since these pictures the trailer has been re-decked and painted gloss black, I'll try to get some new pics soon.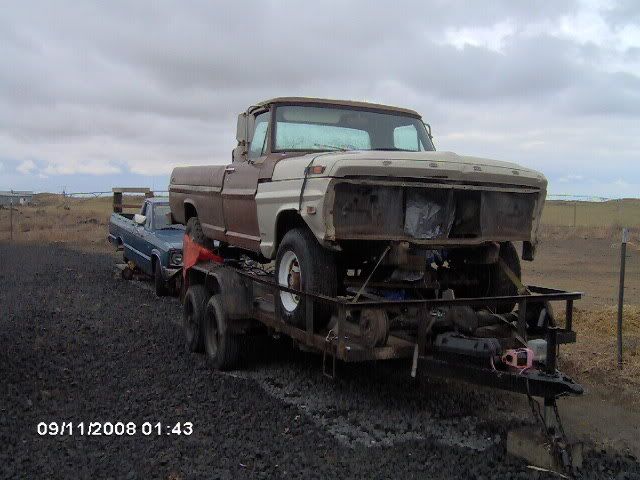 I'd like to get $1500 out of this, since I have more than that into it, but will consider offers. Can transport within about 200miles.