Lets see everyones trucks......
01-30-2009, 09:13 PM
Lets see everyones trucks......
---
So what ya done to them.....
mines got mark lt wheels...color matched handles with chrome pulls....and silverstar headlights....thats about it for the outside...
01-30-2009, 11:38 PM
'08 FX2 5.4. Basically stock with Ford remote start/alarm, Alpine W505 DVD and Leer Lid.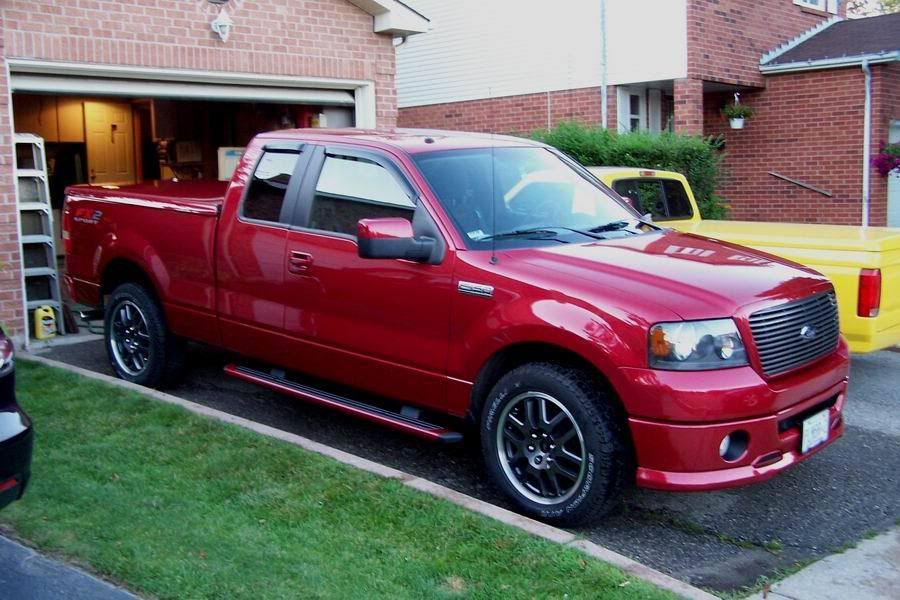 01-31-2009, 10:11 AM
Join Date: Nov 2004
Location: Pittsburgh, PA
Posts: 1,264
Current mods:
Carriage Works black billet grille combo
Advance 2-panel bed cover
35% front window tint
Nifty Extreme floor mats
Kenwood component front speakers
10" MTX sub w/MTX amp
10" supercrewsound.com sub box
Ford Powercode remote start
OEM HD black headlights
OEM HD smoked tailights
OEM HD 22" rims with 305/40/22 tires
OEM FX2 dark shadow grey painted running boards
01-31-2009, 10:26 AM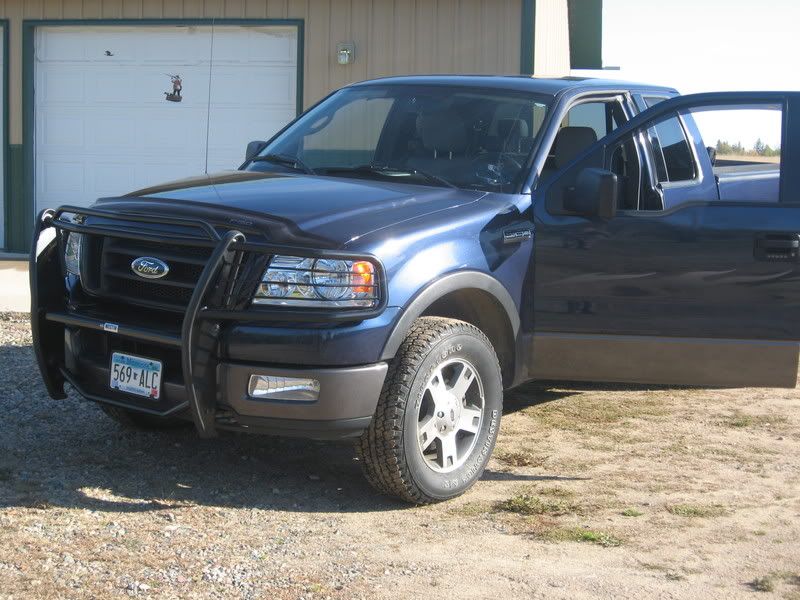 04 FX4 5.4l no mods.... YET.
on order
Volant CAI
2.5" leveling kit
01-31-2009, 10:56 AM
Those....are amazing wheels.....if there had been tires available for those that i liked they may have very well been the ones i got rather than mine....although i do like mine......22's just look sweeeeeettt