6.4 Towing?
07-27-2014, 10:24 PM
Join Date: Mar 2004
Location: Shenandoah Valley in Virg
Posts: 112
I have not pulled my fiver yet, just got the hitch put in this weekend. Fiver weighs about 9300 lbs. empty, so hopefully I should be ok. Thanks for the input!
07-28-2014, 06:02 AM
A Florida pic. This 5er was about 14K
07-28-2014, 08:34 PM
Join Date: Nov 2006
Location: SE Wyoming
Posts: 4,521
Have the same truck for work but it is a 250, most loads are in the 20K range so Gross combined is low 20K's to 30K. I try to use the 450 for the heavier stuff but doesn't always work out that way, plus it has the V10 so isn't near as fun with the heavier stuff. Most of our trailers are 5K-7K empty so it isn't hard to push 30K combined in a hurry.
This was just under 25K: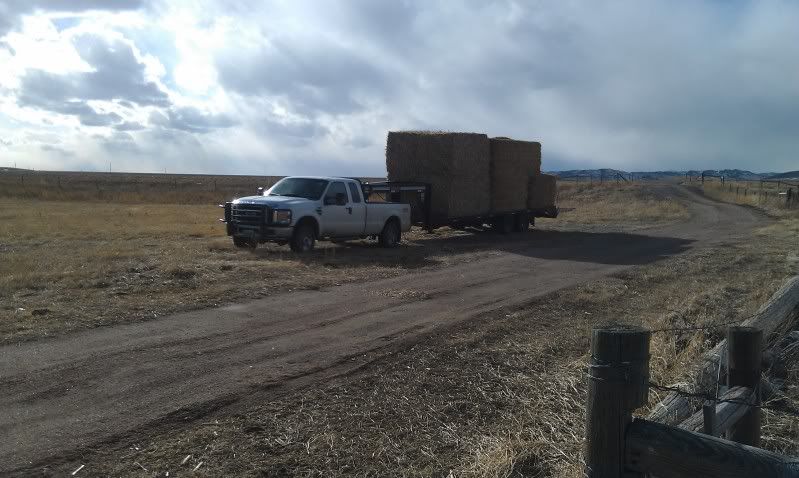 07-30-2014, 08:48 AM
I have a 2010 6.4 F250 crewcab 4x4. The heaviest thing I pull with mine is a 30 ft. travel trailer that weighs about 7,000 lbs. I know that isn't a lot compared to what a lot of these guys are pulling with theirs, but it pulls like a champ. If I need to push the pedal and pass slower moving traffic while towing, it has no trouble doing so.
07-30-2014, 05:46 PM
We pull a fifth Wheel camper weighing around 11,000 lbs and it does pretty good.

Last weekend I loaded a pallet of bricks on it. I don't know what it was weighing but it dang sure squatted 'er down on the overload springs. It was actually lower in back than in front by a few inches.... carried it 20 miles home just fine and went up a fairly steep hill on our dirt road without straining a bit. The shocks didn't like the washboards on the dirt road though and clunked some.
Thread
Thread Starter
Forum
Replies
Last Post