What Did you do to your Explorer/Mountaineer/Aviator today?
03-08-2016, 08:28 PM
Originally Posted by
Mikeman
How do you find deals like this? I've been looking off and on for more than two years for a decent Explorer. In fact, I just walked away from one about an hour ago that had too much wrong with it for the price being asked. In the time I've been looking, I only found one that was priced appropriately so I bought it.
We paid premium for that extra low mile '99 at the time the book value was $8,000 and that's what we paid.
Family friends and friends of friends, that kind of thing. I also picked up a '00 Limited 4.0 with 130k 1 owner with a new transmission for $1,500, cleaned it up and sold it for $4,350 after putting a new set of take off tires I found for $200. Worked out great!
Everyone that knows me knows my obsession with explorer's so any time anyone has one they want to get rid of they call my first.
03-09-2016, 07:02 PM
Join Date: Oct 2014
Posts: 153
I just spent a little time applying some more Forever Black to the lower trim on my '03. I got the trim on the doors done this evening. I would've done more but ran out of daylight. I've worked my way from front to back so all I've got left to tackle is the quarter panel trim and rear bumper trim.

I'm not sure if I'll do the door handles as they surprisingly don't look that bad. I guess I'll really know once all the lower trim is done. After that I'll order some more vinyl and "refinish" all the pillar trim.

This is all stuff I did to my previous Explorer and I was pleased with the results.
03-22-2016, 05:38 AM
Join Date: Mar 2016
Posts: 1
Removed the center console
---
I removed the center console completely including the wiring harness. Well now the rear door speakers do not work. I heard that bypassing the factory amp would solve this so I bypassed it by looping the proper wires and still no sound. Then I read somwhere that I would have to loop wires located on the pin of the end of the harness that the center console harness was connected to. Can anyone tell me which wire e actly and which wire's I need to cap off since I cut the pin plug off as well?
03-22-2016, 07:59 PM
Installed new upper control arms, upper and lower ball joints, inner and outer tie rod ends. drives like new
03-22-2016, 08:17 PM
03-22-2016, 09:17 PM
03-22-2016, 09:21 PM
So we're all those parts bad on yours or just decided to go with the overhaul?
Photos?
03-22-2016, 09:39 PM
04-03-2016, 12:06 AM
Join Date: Apr 2000
Location: PNW
Posts: 1,685
I replaced a tail light, rotated the tires, checked the brake pads and finally got 4WD Low working today. It's been on my list of things to do since I bought my '98 about 2 and a half years ago. Obviously, not very high on the priority list since it took me this long to fix it.

My first attempt (about 2 years ago) was to swap the motor with a junkyard unit that I cleaned and tested, but it didn't fix the problem. Then, a little while later, I was troubleshooting and the switch didn't ohm out exactly per the manual. I took it apart, cleaned the contacts, reinstalled it, tried 4WD Low and no dice. I checked the brake switch and clutch switch and both were OK. I gave up for a while.

Today, I removed the motor and tried to drive it directly from a battery and it didn't run. I tapped on the motor with power applied and it still didn't move. I hooked up a different junkyard motor that I tested. I had my lovely assistant switch between 4WD High and 4WD Low while the motor was not bolted to the transfer case so I could watch to see if it turned. It ran and gave proper indication. What the heck??!! I then reinstalled the motor, shifted between 4WD High and 4WD Low for one last check and it worked. Victory at last.

I'm still scratching my head why it didn't work the first time I changed the motor. Maybe the motor sat too long before I cleaned the switch but I'm wondering if the switch was really bad to begin with. Oh well. Such is life with old cars and trucks, I guess.
04-04-2016, 05:08 PM
I pulled my grandpas summer wheels/tires out for his '08 Sport Trac Adrenalin and they were toast. Factory goodyears wore perfectly even but they were racing slicks. So today I took them down and had new Cooper's put on slightly upsized from stock. Stock tires were 255/50R20 we went with a 265/50R20. I'll be installing them on the truck tonight.
Factory tires with about 55k miles on them.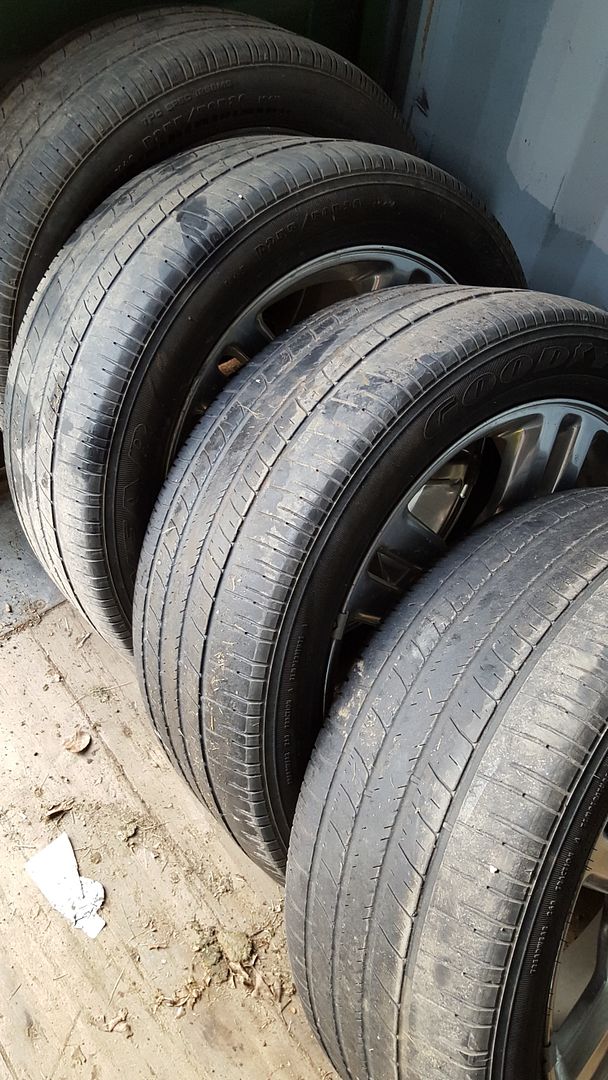 Heres the new rubber, should look great on the truck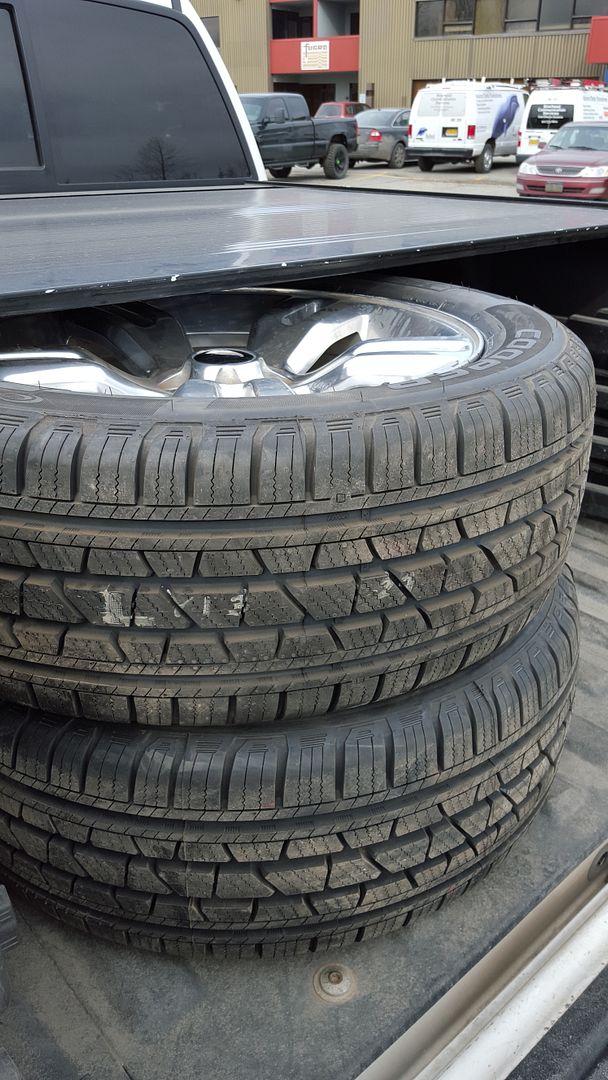 04-17-2016, 08:41 PM
Join Date: Oct 2014
Posts: 153
I installed a pair of speakers in the rear doors of my Explorer this afternoon. Got this pair off eBay for a decent deal. Now I have all 4 door speakers matched up. I had gotten a pair back at Christmas and put that pair up front...just needed another pair for the rear.

Sounds great, I must say! 3-way Kenwoods all around versus the factory 2-ways. Although, I'm no audiophile.

Oh yeah, and yesterday I gave mine a bath too...just ran it through a car wash here.