Year: 1975
Make: Ford
Model: F-100
Price: $1000
Mileage: 140000
Color: Green
Private or Dealer Listing: Private Listing
Location (State): AZ
Transmission: Manual
Drivetrain: 4WD & AWD
Color: Green
Engine: FE

I have a 1975 F100 that I was going to try to get back on the road for deer/elk season this year. Now I'm getting married and if the fiance has her way the day after the wedding she would be preggers. Currently there is no motor in the truck as it had a knock. The motor is currently disassembled in a different location but you will get everything. Also I have a brand new set of uninstalled front drums and shoes. It will come with everything I have for it including an Edelbrock carb and intake.
It did drive when I got it going but again it had a knock. Not interested in parting it out, just want it gone in one piece. It is rust free except the stuff on the top of the hood as far as I can tell. Very structurally sound. Selling it for less than I have into it.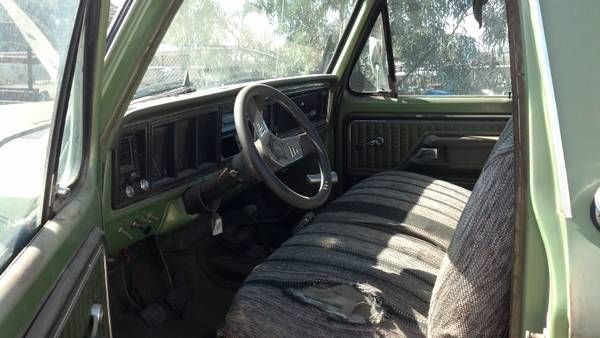 k