Hello everyone
im pretty new here and new to trucks , but a lifetime automotive enthusiast with a backyard full of projekt cars from as old as 1925 . My main category has been EUROPEAN cars ( BMW , MERCEDES , ETC ). I've had cars that i built featured in major publications , magazines , websites , etc. Every projekt i take on , it turns pretty good , but i couldnt of done it without the help , feedback and support of automotive forums such as this....... So here's my introduction to the " Big Boy's Playground "
This is my 3rd Superduty F250 but i am pretty sure this will stay in my garage for the rest of it's lifetime. the other two ive had were 5.4l and i only kept them a few months each.
I've only had it for 3 months.
2000 F250 7.3L aka "The Tank"
-Full vinyl wrap in a WWII Bomber theme . Design by Aurora Graphics , Printing and Install by my local shop Xtreme Graphics in Addison IL.
- Wheels : 20" Rockstars XD
- 4" MBRP straigh turbo back exhaust ( got the muffler for sale
)
- 7" AFE exhaust tip
- Harley edition 2004+ headlights
- 7" DVD/NAV System
- Pheonix speaker system
- Pheonix single slim amp + sub
- all interior wood trim vinyl wrapped to match the outside theme
- 2008+ F250 rear bumper
....and "Paul" on top of the antenna
)
. this is it SO FAR and i think its pretty decent for a 3 month time frame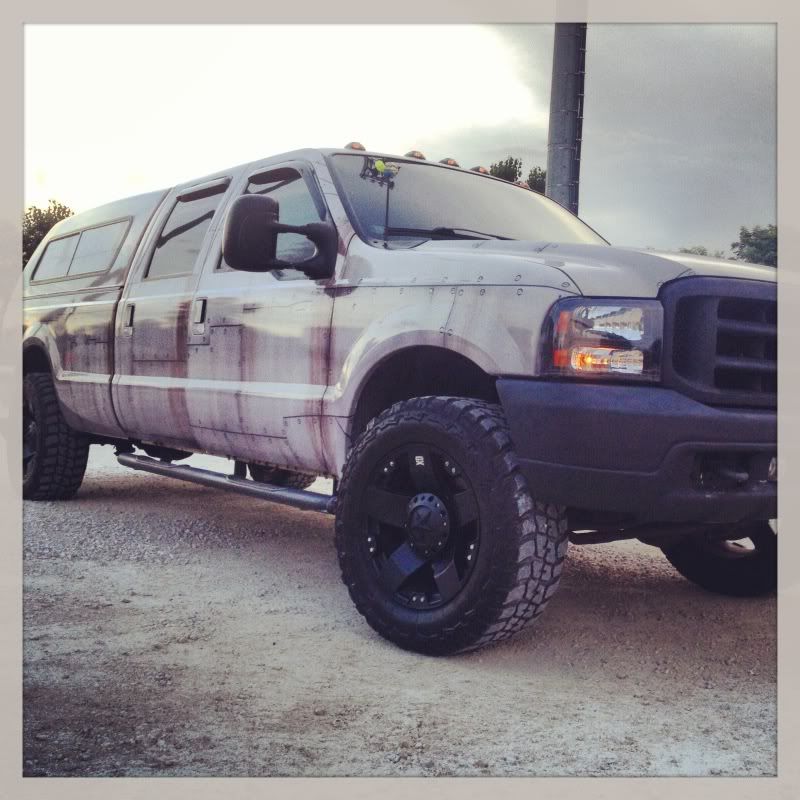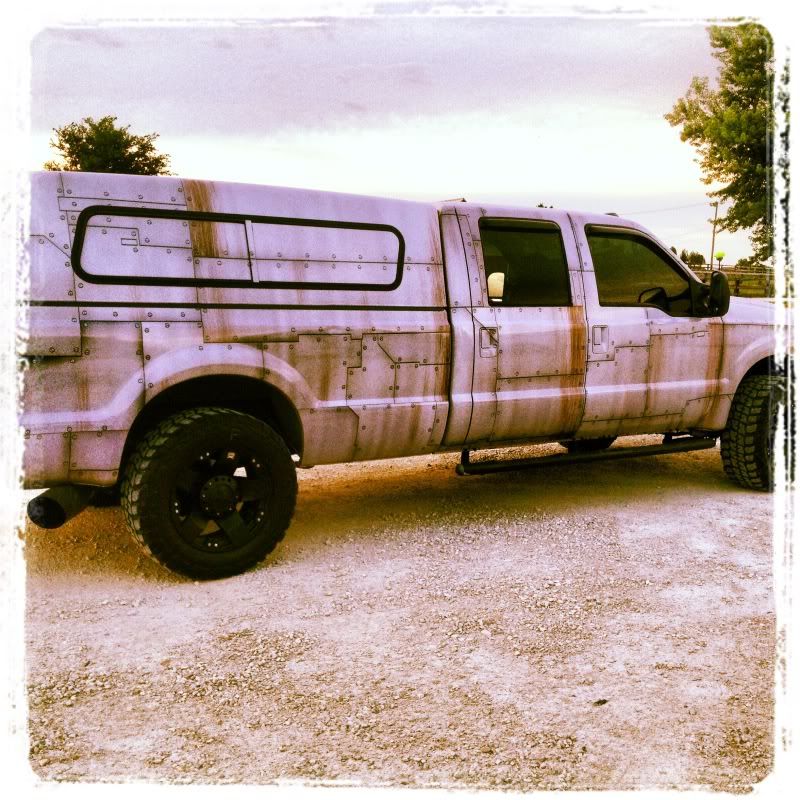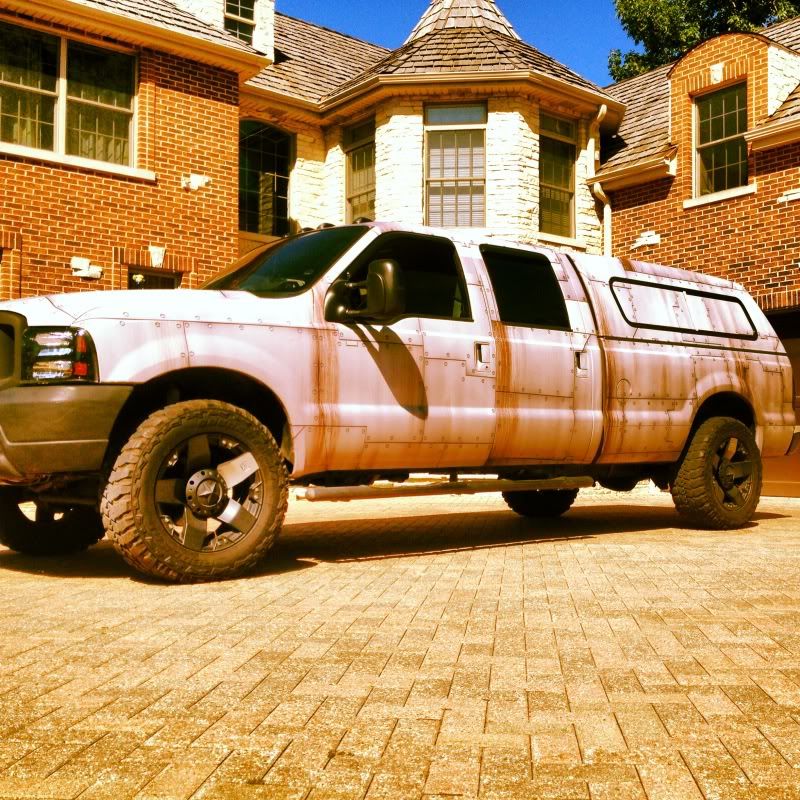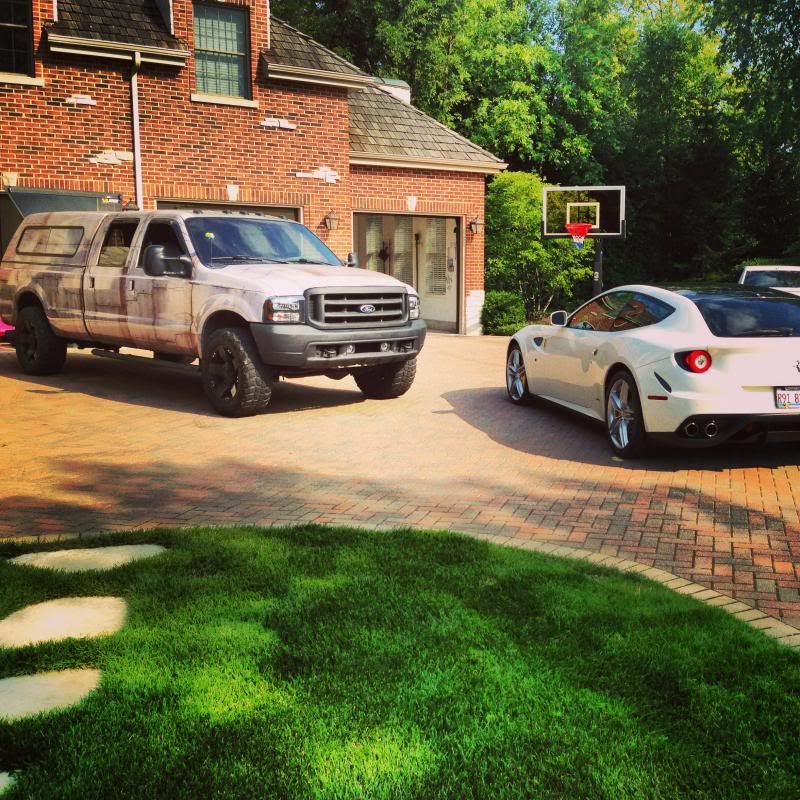 i will update the thread as i go
thanks for looking !!!