Truck Camper
06-19-2011, 11:00 AM
Truck Camper
---
i got this to make a camper out of but i've decided to change directions with it. it has double doors on the back and no windows. no leaks. it is all aluminum and very light weight. measures.... 65.00width x 96.00 length x 67.00 from bed floor to top of the shell, there is a approx. 3.00 lip on the base sides. Probably a 1" on the front of the bed . note the doors sit between where the tailgate is .also these are in side dimensions. I can get more pictures if you need. pm me with questions. $500 OBO!!! OBO!!!! OBO!!!!!!!!! MAKE ME AN OFFER!
the 2x4's and straps are only there for easy removal and transport. bring C clamps to mount to your bed rails.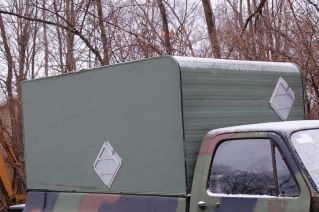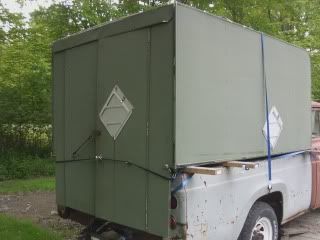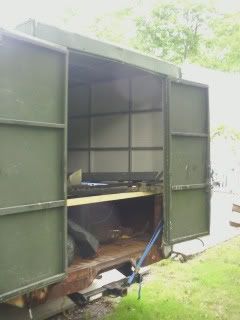 07-21-2011, 07:57 PM
08-02-2011, 11:36 PM
bump! come get this thing!
08-27-2011, 12:58 PM
I've had lots of interest in this but everyone has flaked out on picking it up. i would really like this thing gone tomorrow! $300!!!!!!!!! get it before its gone!
10-07-2011, 10:09 AM
10-08-2011, 04:54 AM
might help if you said where you're at
10-08-2011, 10:04 PM
Join Date: Sep 2011
Posts: 28
where are u located and do u still have this item? please call 513-571-4532 thanks
10-08-2011, 10:26 PM
I am located in Northeast Ohio. Zip/postal code 44202.
10-11-2011, 12:33 AM
12-09-2011, 10:31 AM
bump $250! come get it before the snow really starts to fly! Keep you stuff dry this winter!
01-13-2012, 09:44 AM
02-11-2012, 01:42 AM
04-02-2012, 11:16 AM
Thread
Thread Starter
Forum
Replies
Last Post
1973 - 1979 F-100 & Larger F-Series Trucks
1987 - 1996 F150 & Larger F-Series Trucks
1973 - 1979 F-100 & Larger F-Series Trucks
1980 - 1986 Bullnose F100, F150 & Larger F-Series Trucks
1948 - 1956 F1, F100 & Larger F-Series Trucks