Let's see some lifted 80's
11-11-2010, 01:01 PM
Join Date: Dec 2006
Posts: 412
Let's see some lifted 80's
---
Hi all,
Everybody else's thread has this, maybe I haven't searched deep into the archives. My 80 has not sold, or brought the price I wanted. So now it's back to working on it.
Let's see some lifted 80's trucks. I wanna do a six or eight. Don't wanna go down the road of body lifting but I won't discourage lift pictures that include that. I figured a 6 and a 3 inch would look pretty decent.

Lets just do specs like Lift, tire size, etc.
I recall seeing a black 80-86 truck that the steering components were painted yellow!? Had some wet dreams about that one. Maybe someone on here owns it!?

Well anyways lets see some PICTURES!!!!

Nelson
11-12-2010, 06:36 AM
82F100SWB, lol My neighbor does mud bogs and stuff at Denis Anderson's in North Eastern NC, and his truck looks almost exactly like yours, Only diff I see is his has the newer grille. 460?
08-10-2011, 05:15 AM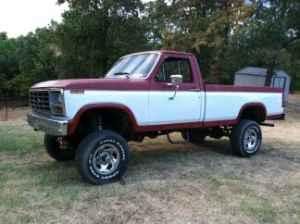 Here is my '81 Ford F150. Has an 85ish 460CI engine from a F250. 9 inches of lift.(6" body,3"body). it has 33s on it with some rims off a 97 f150. id like to get bigger tires , preferrably 35s or 36s.. also im wnting them to be about 11.5 to 12 inches wide. can anyone give me a bolt pattern and offset id need thnks!!
08-10-2011, 11:53 AM
Here's some new, better pictures of mine:
It has a shackle flip in the rear, using a stock hangar for the front of the rear spring at the front.
The front is a homebrew shackle reversal using stock front springs from a '00 F250, and stock rear spring shackles.
I'm not sure about the rear suspension height, but the front is 2.75" above a stock F350, with the axle pushed around 3.5" forward, trimmed fenders(to the body line) and a 3" BL all around.
08-10-2011, 04:39 PM
Not sure of the lift size. Looks to me like the guy used the stock blocks in the rear and put on 4" blocks on top of it with stock springs and longer ubolts. Front, the lift is done right. Have it on 38.5x15x16.5 wheels. Could fit 40s easy and 44s with trimming.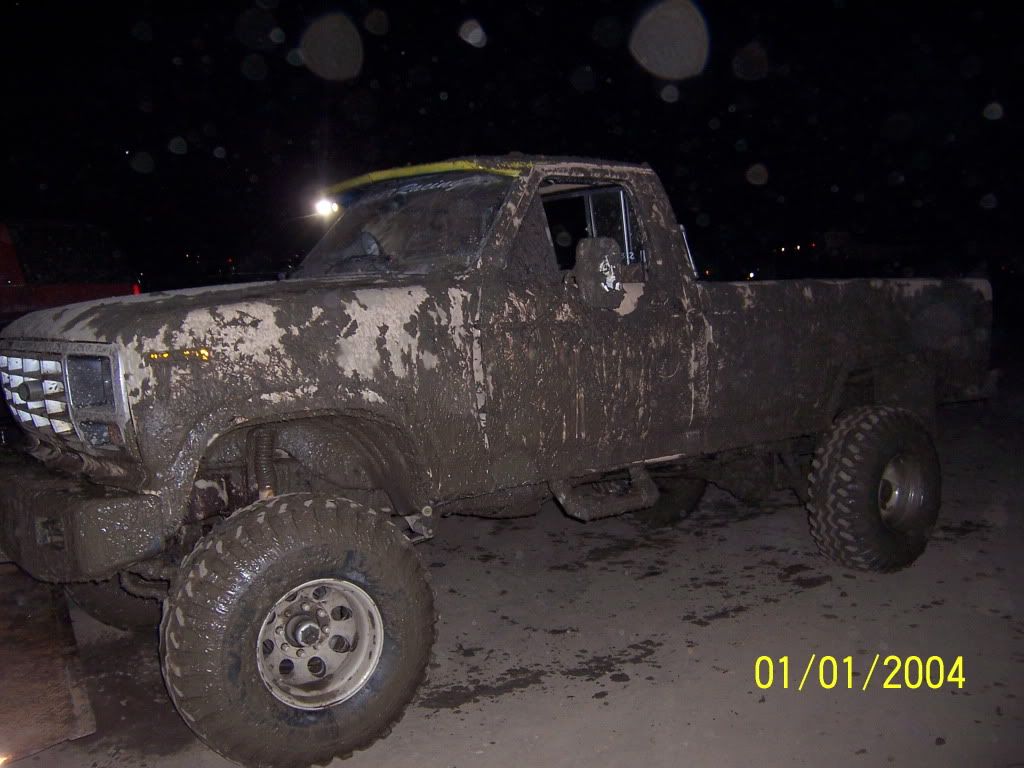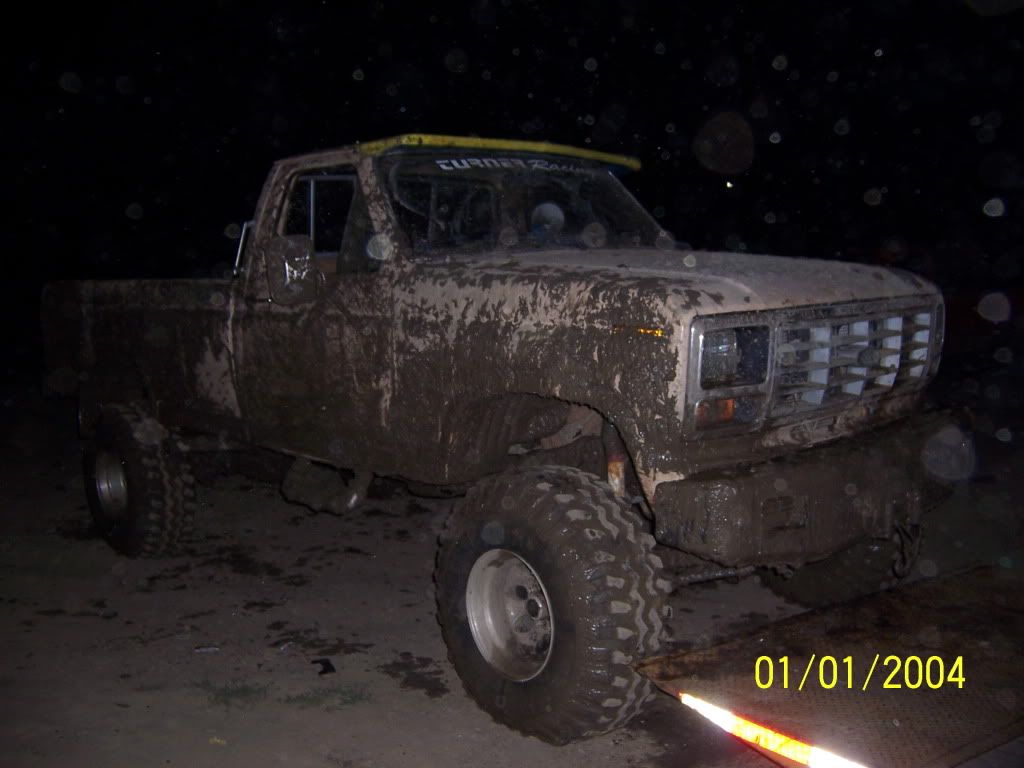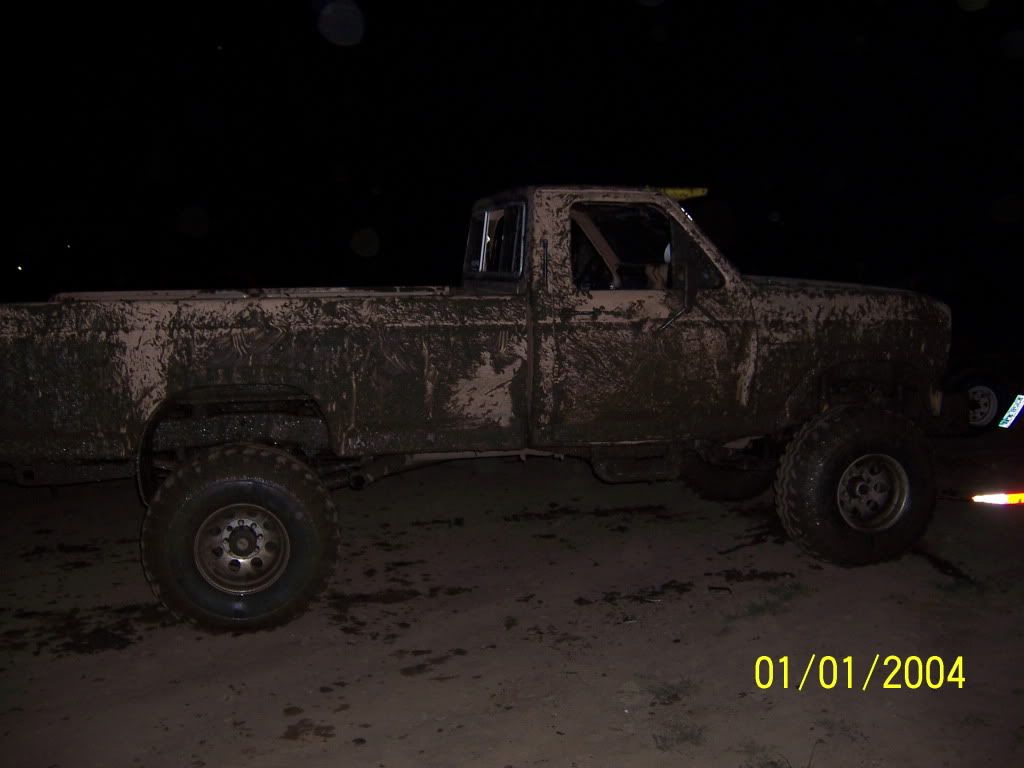 08-10-2011, 08:41 PM
08-11-2011, 03:07 PM
I just put a 2.5" suspension lift on my truck, but don't have the pictures yet. I have to wait to take pictures til the engine is back in, so it is a better representation. Nice looking trucks in here.