Badazz Pict's (Almost) And Non-Tech Jiberish
12-19-2009, 03:42 AM
Join Date: Sep 2007
Posts: 312
Well, hardly bad ***, but it does have 35's (just got some thornbirds but not on yet), and amongst the crybabies in this thread I think I could hold my own.
Plus, it's the only one I've seen with genuine non functional imitation hood scoops.
12-19-2009, 04:26 AM
12-19-2009, 04:37 AM
Join Date: Sep 2007
Posts: 312
Originally Posted by
Bender99
4X4 picture thread! There is nothing cool about this truck, even if it had thornbirds. Yes it is nice truck in good shape with tons of potential but those tires arent holding anything of their own except air. This thread should be deleted or forgotten about cause its annoying.
A nice truck in good shape? Wanna buy it?
It's hardly nice. It does start every time, but that's about the only good thing about it. Even when I get the thornbirds on there it won't be much better. I just got them because they ended up costing me $100 for a set of four 35's with the nipples still on them.
My whole point was that this thread was ruined with a bunch of b****ing and moaning (I guess, I just saw a bunch of crap and no pics) and everybody posting any 4x4 they had.
12-19-2009, 11:10 AM
Join Date: Sep 2007
Posts: 312
Makes me feel better for buying now though! Pics can sure be deceiving!
No idea. I only have one of those, along with two pro comps and one bfg.
Now, let's get this thread back on track so we can discuss his pretty pink frame!
12-20-2009, 01:33 AM
I give up on this thread. Lmao.
12-20-2009, 02:16 AM
its only badass cause its pink LMAO
plus side is, if you rolled it over there wouldnt be a problem finding it, even in the dark LOL...
dont even kid youself prozon you love it and you know it...this thread was doomed as soon as i posted my poser *** POS fail truck right?
but i second the delete of this thread, starts more **** than anything else lol...and we have a 4X4 PICTURES thread for trucks with less that 44's and big blocks...
12-21-2009, 02:57 PM
heres my rig its not the prettyest or all jacked up or souped up but all that matters is she gets the job done and shes mine. heres what shes got a stock 460 4speed tran dana 60 up front and a sterling 10.25 dually in the rear. tell me what you think of her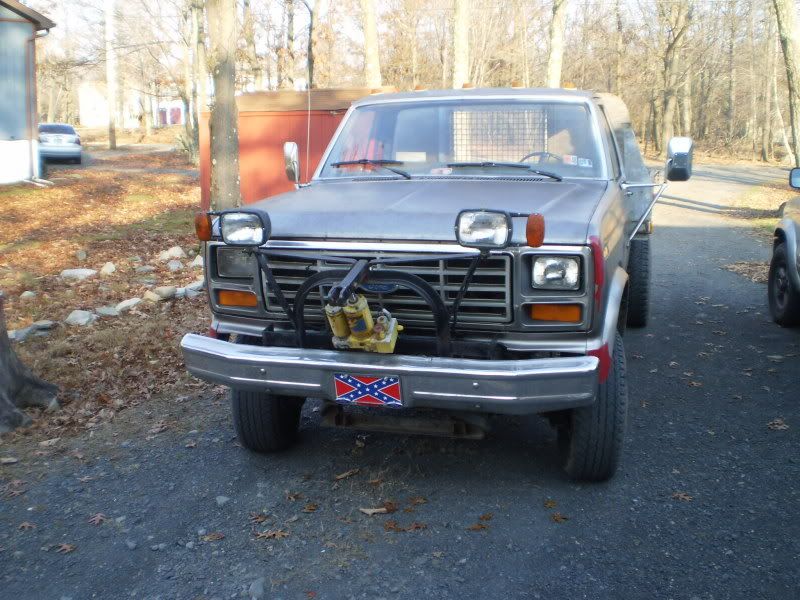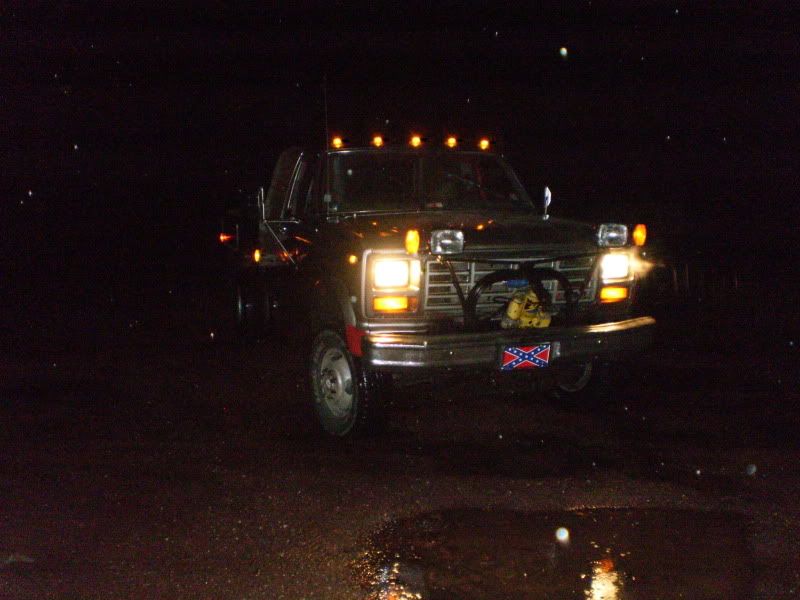 12-21-2009, 05:23 PM
Okay, I just spent a bit over an hour cleaning up the Badazz Picture thread.
Use this thread to bicker back & forth and post your Lifted trucks in the making or whatever you want to post to this thread as long as its within the guidelines.
12-21-2009, 08:26 PM
Join Date: Sep 2007
Posts: 312
Uhhh, I think you accidently put my truck in the wrong thread....
Maybe you didn't notice the scoops?