How about pics of just the lowered trucks
10-13-2009, 10:32 AM
I've always felt the same way, but then again some of the most gorgeous trucks I've ever seen were lowered F-series pickup trucks. What has really stuck out to me is the F-series sitting on Lightning suspension. I've seen a few FlareSides like that and they were by far the best looking trucks.
07-05-2010, 10:04 PM
Lol who are you asking?
Thread is about a year old BTW.
05-16-2011, 04:30 PM
Join Date: May 2011
Posts: 3
Originally Posted by
nytling92
I know there won't be that many but again this is one of the best looking trucks lowered ever built. Here is a pic of mine before alot of the work that has been done. It does have a 5"/7" lowering kit, Sir Michaels front bumper, lightning airdam, billet grills. Anyways, I know there have to be many more lowered trucks out there.
how did you get the 5 in the front and did it have negative camber?
i want to go lower but i dont want to risk haveing negative camber
05-19-2011, 11:44 AM
Join Date: Dec 2010
Location: Fort Worth, Texas
Posts: 23
My baby is pretty low
Don't make fun of her she is a work in progress lol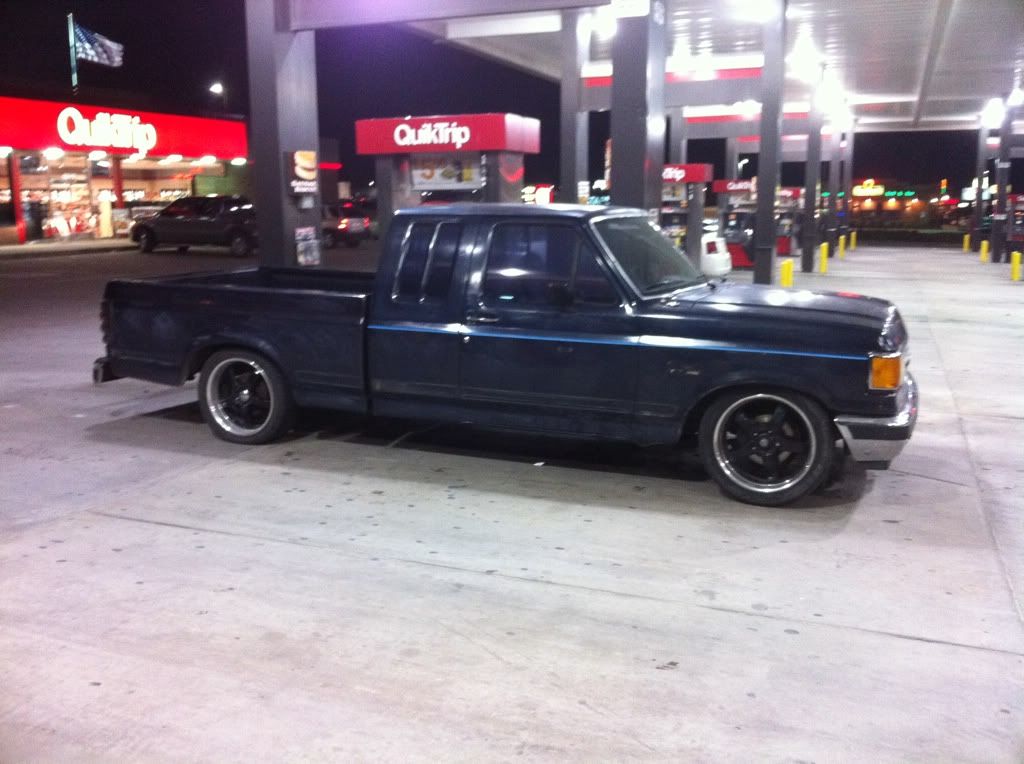 05-19-2011, 12:02 PM
05-20-2011, 12:59 AM
Join Date: Dec 2010
Location: Fort Worth, Texas
Posts: 23