vacuum line routing diagram.
01-19-2019, 01:08 PM
vacuum line routing diagram.
---
does anyone have or know where to find a vacuum line routing diagram for my 2014 F250?
i have almost everything put back together except for one vacuum line. i can not figure out where it goes.
somewhere within 6 inches of the passenger side top of the rad shroud.

01-20-2019, 06:54 AM
sure, if you could. the line i am looking for is passenger side front. the fan clutch wire comes out of the shroud into the cluster. there is some type of vacuum/electric unit with a "T" in the line coming off it. that line off the "T" is about 6 inches long. i can not figure out where it goes too.
01-20-2019, 12:14 PM
Here are some pic's... I do see a "T". A short (maybe 8" long) vac line comes out of the "T" and goes to the back side of the Vacuum box.. and the other vacuum line goes towards the fire wall and brake booster. Hope this helps..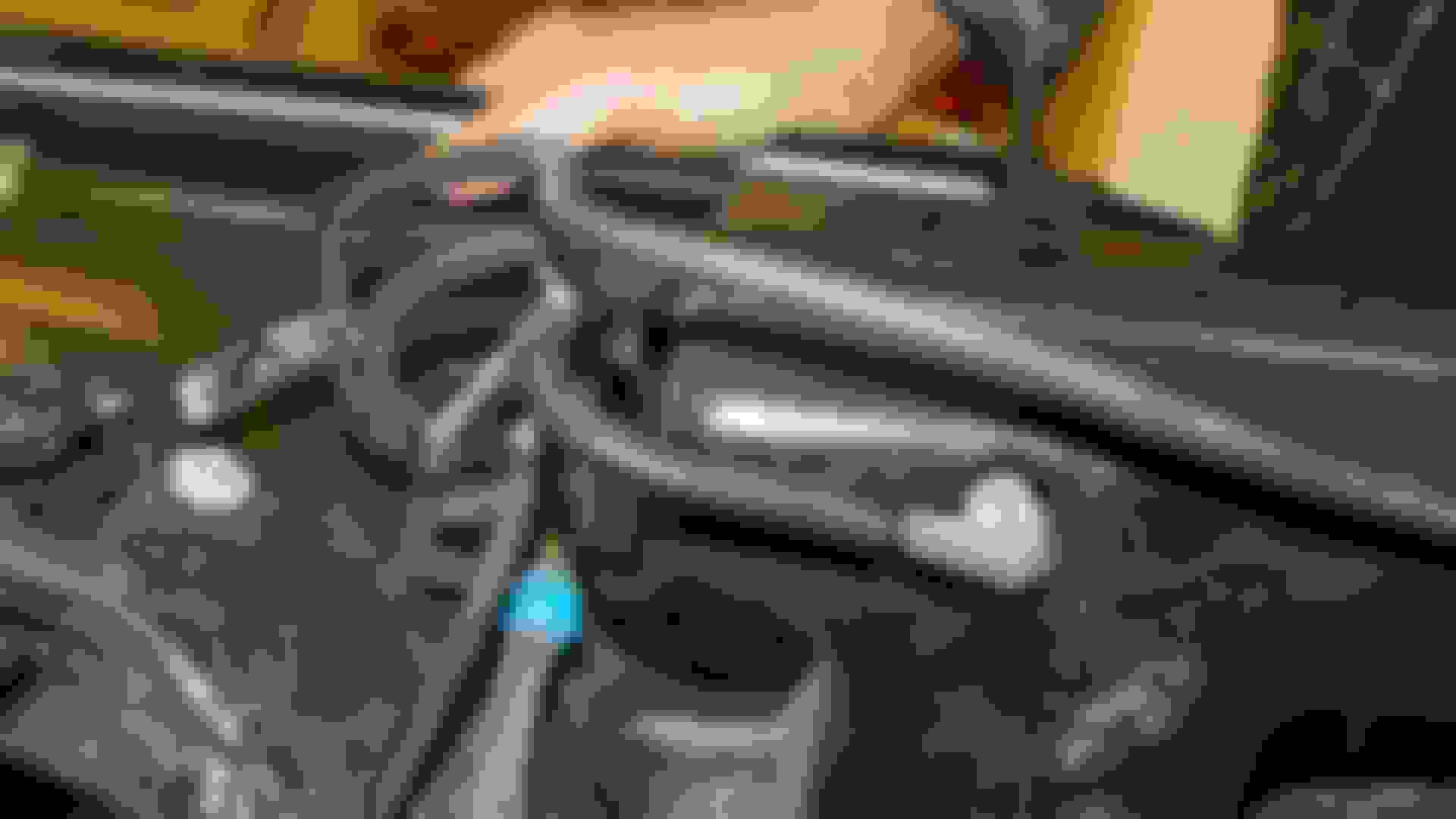 01-20-2019, 12:36 PM
PERFECT!!!
THANK YOU, THANK YOU, THANK YOU!!
i never in a million years would have found that nipple recessed into the back of the box, just by feeling for it.
that whole harness plus the fan clutch wires and the top of the shroud were what was ripped out by the damn cat, plus half the sensors on the engine that are further back on the harness.
the replacement harness was dropped off in a box with a "hope this is what you need" note.
01-21-2019, 06:41 AM
took her for a drive yesterday, and everything feels good. still no fan clutch or shroud, but it was 40 at the time so no issues with overheating.
the clutch and shroud are supposed to be delivered today.