1970 Crewcab SB Build
01-04-2015, 12:41 AM
1970 Crewcab SB Build
---
Hi All.

Picked up a 250 CC short box a couple years ago. Completely taken apart. PO ran out of money. PO has done a lot of metal repair already and primed. Truck has a 390, divorce TC. Front doors are ok, back doors need a little work. Extra front doors and hoods came with truck. Box is in workable condition.


My plans,

Put body on a 06 F350 frame.
95 cummins 47RH and TC
Gear vendor
4 link with Air suspension
Super duty Seats


Check out my gallery for progress.
01-23-2015, 11:25 PM
Update
---
Taking night off to post some picks of progress.
Air bags and 4 link suspension installed on super duty frame, this pic is not the final fitting. Edges have been trimmed and welded.
Gear vendor on the back of the TC. Gas tank is going to be an issue when the frame is shortened.
Removal of cab off 70 frame.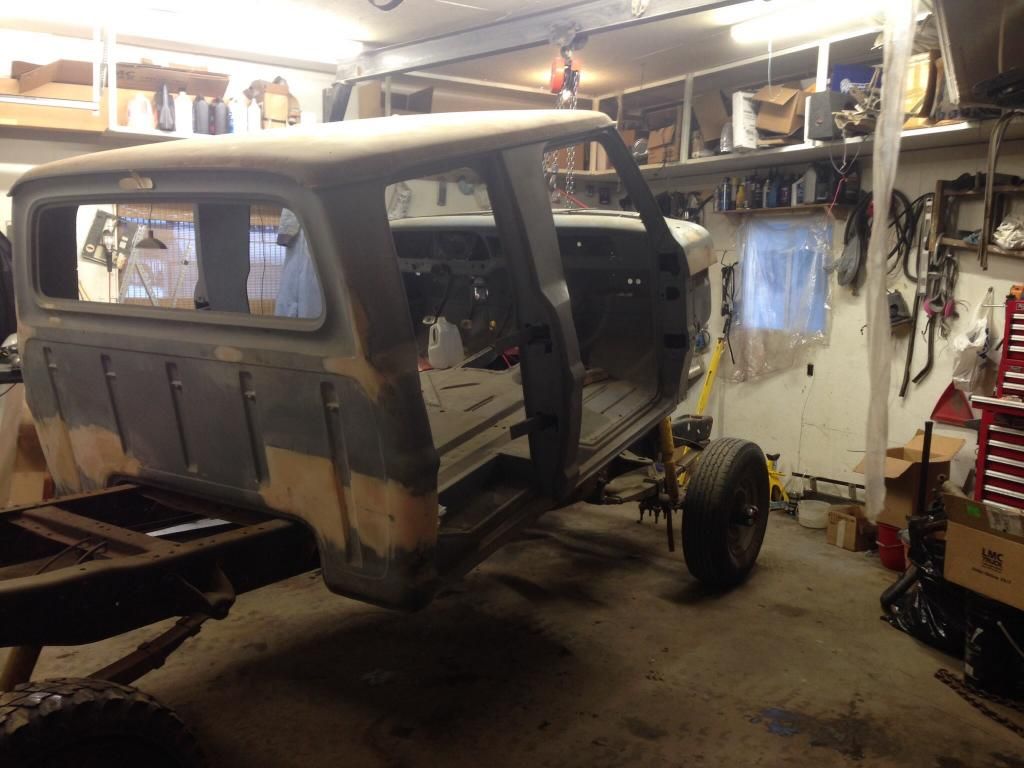 Try set the cab to make room for ic and radiator.
Setting box and trying to get all the lines straight so I can start to to fab up new cab mounts.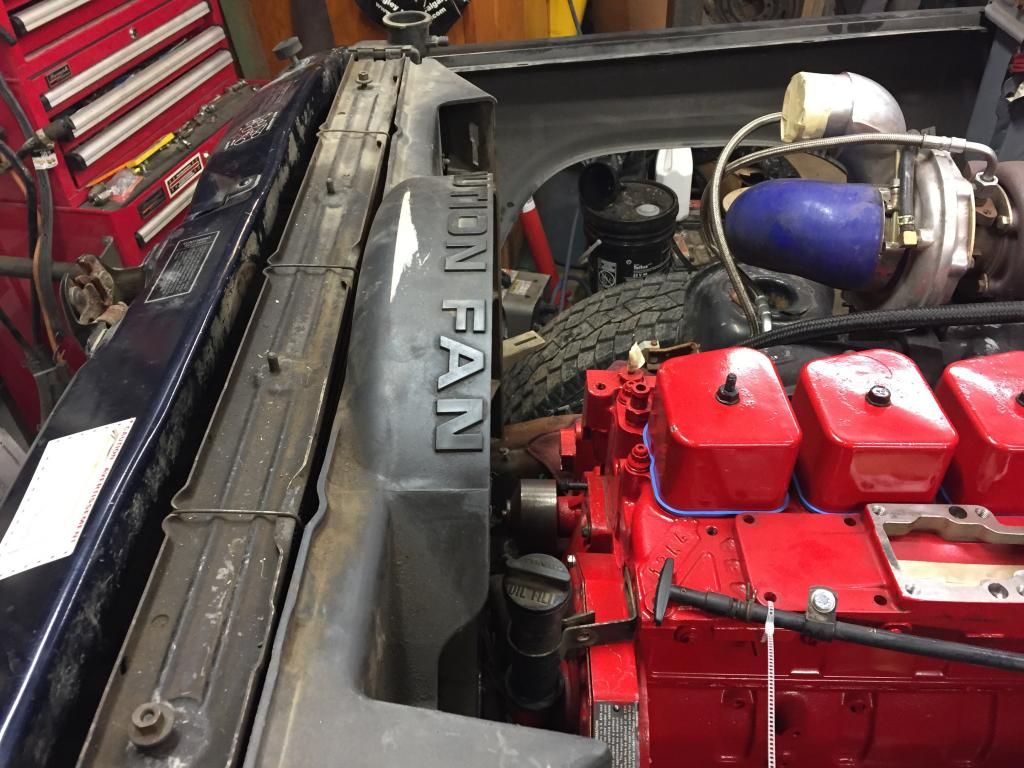 Looking for ideas and suggestions on box.
Here is what I am contemplating,
If I was to extend the box sides forward 8" to fill in the gab, I could then have a slip tank installed and add 40-50 gallons of additional fuel. This would solve the tank and Gear Vendor issue, plus the frame wouldn't have to be shortened. (Frame alteration always a strength issue)
Not sure how this will look in the end, for sure not stock looking, but how many people other than guys on here would notice 8". The truck is going to be far from stock under the sheet metal.
Tomorrow is another day...
02-16-2015, 10:03 PM
Decided to shorten an 8' box. Found a 68 in mint shape. I can use lots of other parts and pieces as well as the box.
Cut off 8".
Tacked ready to start forming the ends back over.
Was able to save the side storage box.
03-05-2015, 05:38 PM
Join Date: Dec 2010
Location: Liberty Hill, Tx
Posts: 613
Awesome truck, subscribed to enjoy progress
01-25-2016, 12:09 AM
Motivated again
---
A friend had some spare time so I hired him to do some fabricating.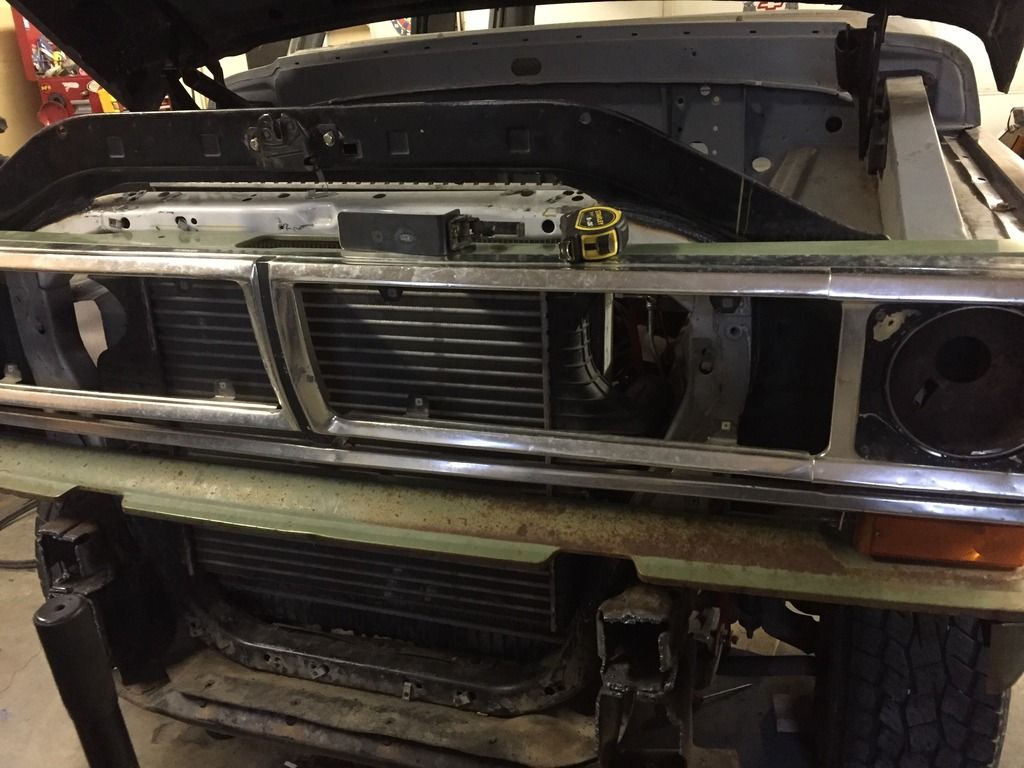 [/URL]
While he is working on the CC, I am putting together a 68 Shortbox for my daughter. All the left over parts and pieces.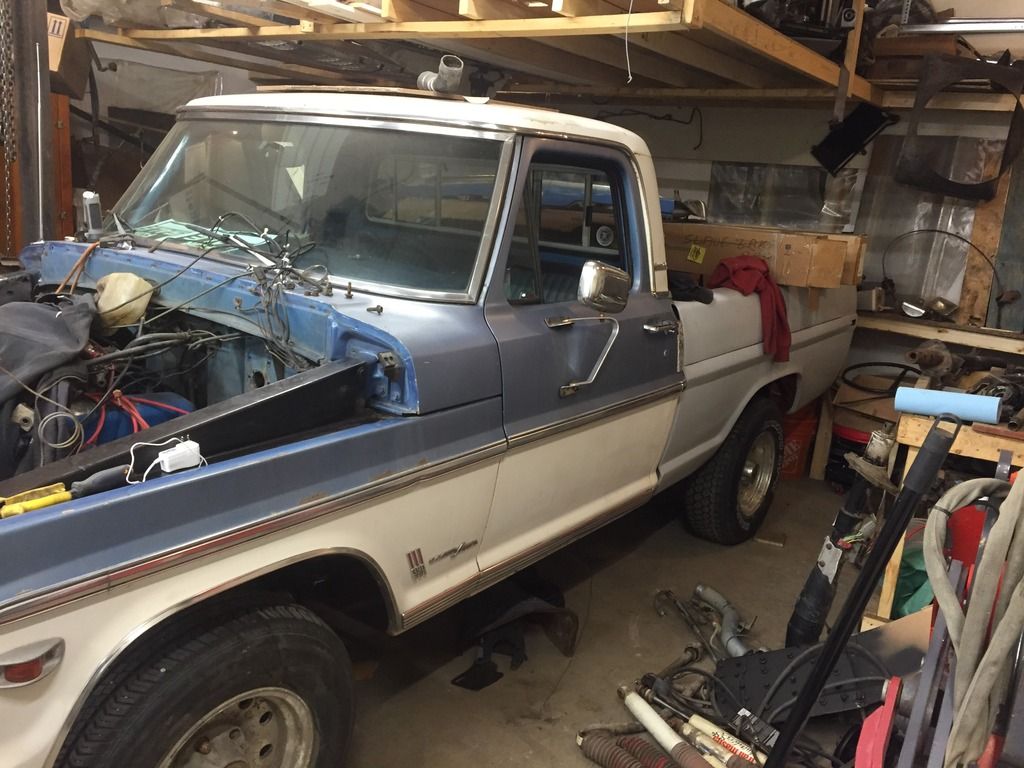 [/URL]
01-25-2016, 07:00 AM
That thin is going to be SO cool!
03-27-2017, 12:25 AM
Update
---
Crewcab box is at the Autobody shop, working on cleaning up frame and painting. Sent a bunch of parts off to be powder coated.
Have been a bit sidetracked with Kids sports and trying to get 2 wheel drive completed.
http://i1369.photobucket.com/albums/...psd1tip2lx.jpg
It's getting a new crate 351 with a Fitech EFI and AOD.
11-03-2018, 10:47 PM
Back at it... had to change Auto body shops
---
The past 4-5 months been back working on the Crewcab. I have attached some latest pics of the progress.
Heading to new body shop!
In the booth
Front half, and found some Ford F-350 take off rims/tires