Hello everyone!
My first post. . .and I am sure I will be spending a lot of time here reading. My 15 yr old son purchased a 1963 F100 yesterday! He has been looking for one for a few weeks for his first vehicle. Paid $1890 for it.
Looks like it is pretty close to all original except for the paint. Runs great and everything but the speedometer works great!
Has a couple of oil leaks to fix too, but not bad enough to keep from driving it.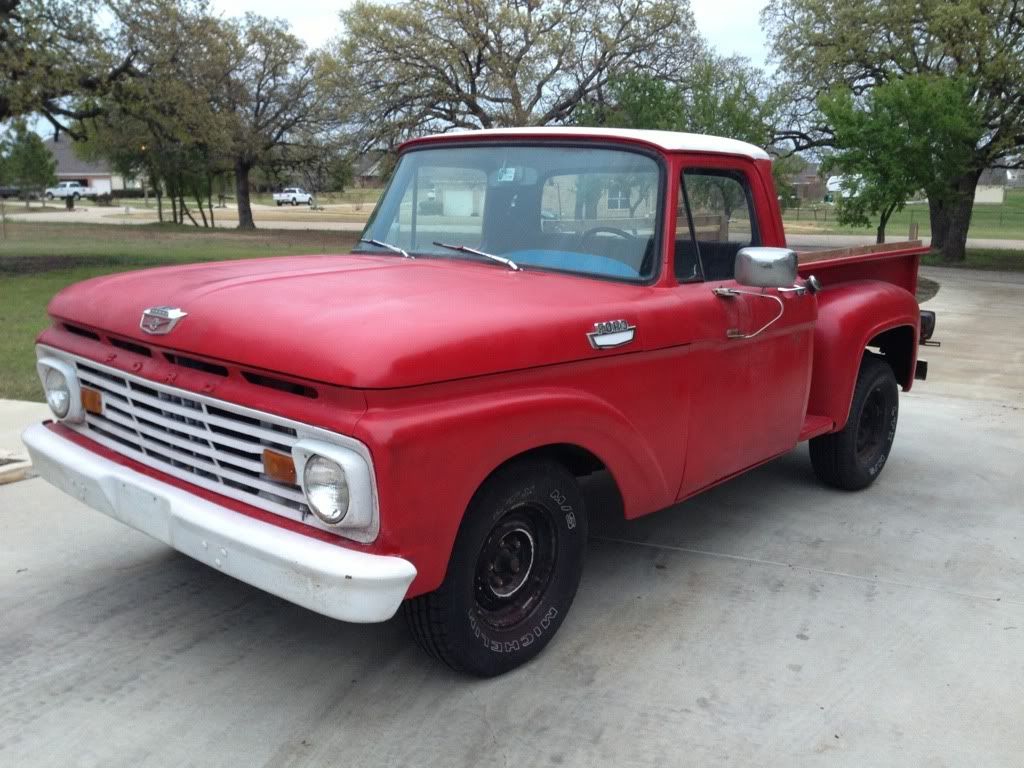 Brian