Well a little info about me. I'm seventeen and always loved the 73-79's but in Wisconsin I could never find anything good. My family moved here about a year ago. Have no idea where to go to get an engine built or to get good parts. Wondering if anybody had an engine ready to go in that they would want to sell. Also looking for the trim that goes in the dent. Not the ranger trim package race track trim.
Here's what we got for vehicles.
Here's my baby which is currently stripped down for restoration.
Here's my dad's truck that I bought him so he will stay away from my truck.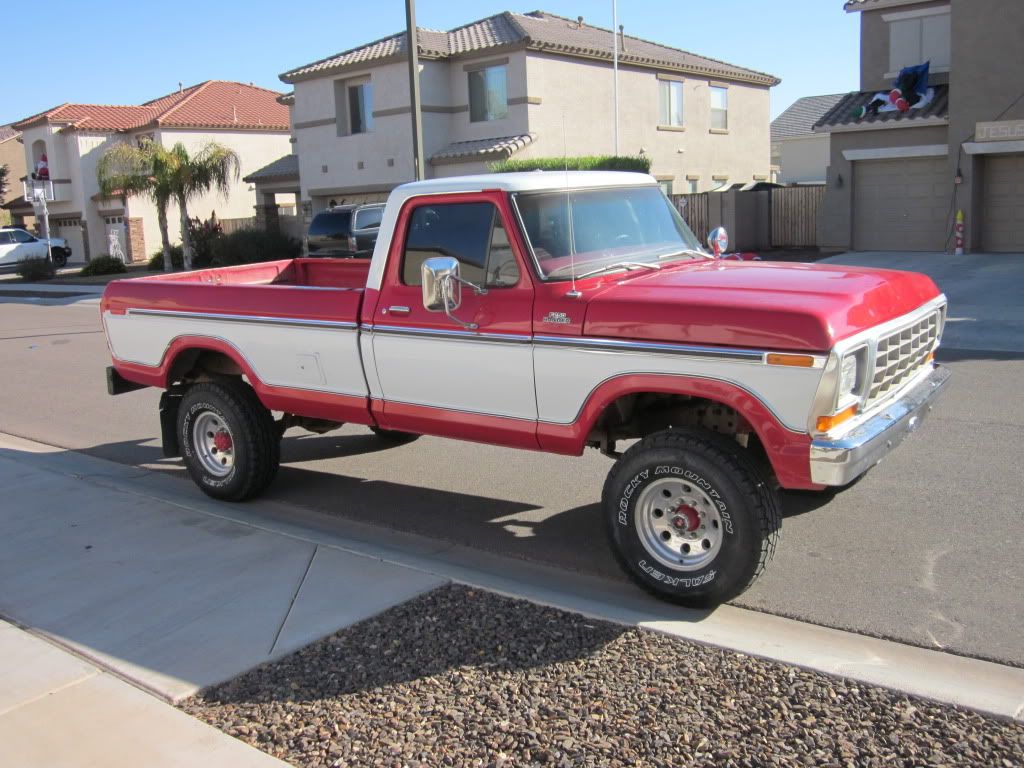 Here's the bronco we built for my mom but its up for sale in the market place.
Here's the mustang which we will never get to so we decided to sell it for money for the trucks.
More pics in my signature links.
Well hope to form friendships with the people on here and maybe hang out at some car shows.