2001 Ford Excursion Diesel 4x4 on 40's
12-24-2010, 12:07 AM
2001 Ford Excursion Diesel 4x4 on 40's
---
Year: 2001
Make: Ford
Model: Excursion
Price: $22000
Mileage: 62000
Color: White
Private or Dealer Listing: Private Listing
Location (State): WA
Transmission: Automatic
Drivetrain: 4WD & AWD
Color: White
Engine: 7.3L Diesel

If you are looking for an exceptionally clean, lifted Excursion this is the truck for you. It will tow anything, gets great gas mileage and is big enough to turn heads everywhere it goes and small enough to be practical as a daily driver taking the kids to school or getting groceries.
2001 Excursion limited (Leather) with all options except for the sunroof.
7.3L diesel with 62K miles
8-10 inch lift (Donahoe) with fox shocks
40 inch MTR tires (Brand new)
Borla Exhaust, chip, programmer
electric folding running boards
awsome stereo
Everything works perfect
Michael
(360) 652-6970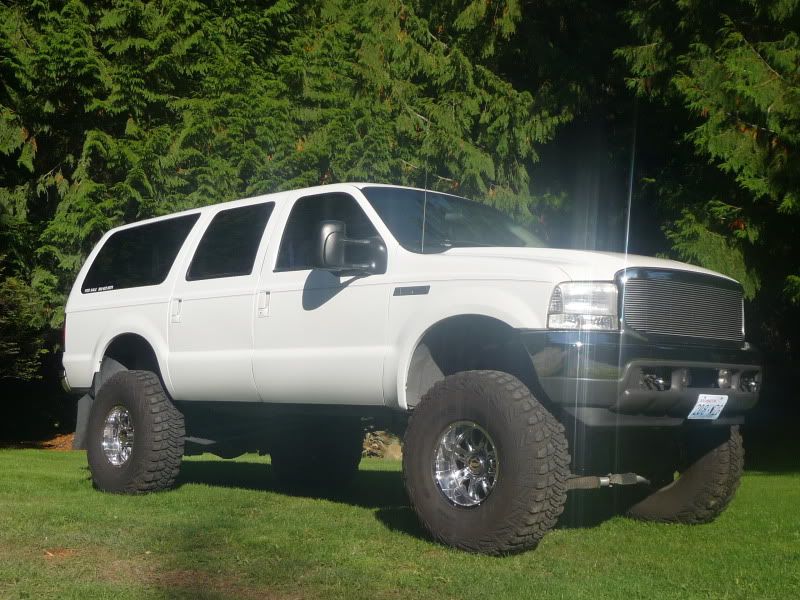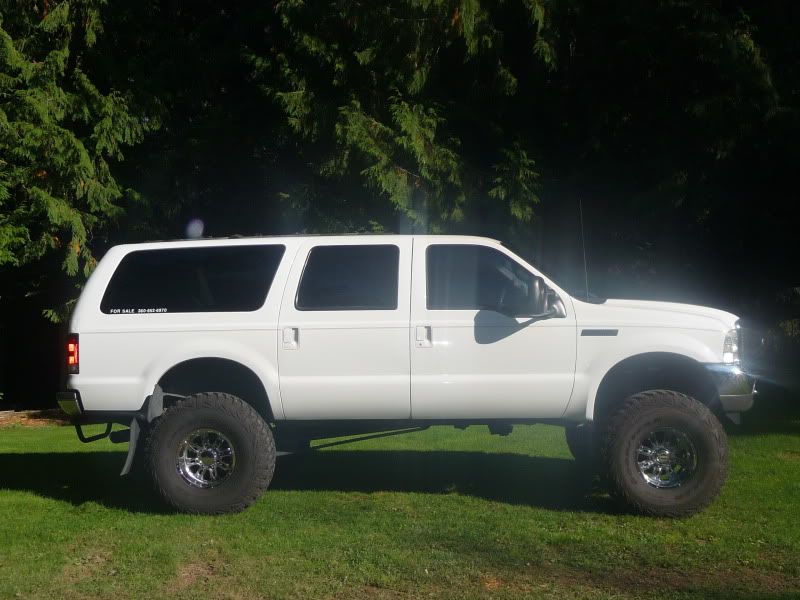 01-09-2011, 09:38 PM
You can't find a nicer, cleaner, Excursion.
A few interior pictures also added.