Well, here we go, this is Lovejoy;
He is recently new to me, and as far as i know dead stock, and in un modified, as aged condition.
'76 F150 long bed Trailer Special; Thats the 10,000lbs towing capacity(love that its still only a half ton truck tho!),
280HP 460, C6, 9" 3.25 Limited Slip rear. Ranger trim package.
I'm only the second owner, all I've done is weld some rust through on the door, add a CB, and swap on trailer mirrors... The first guy didn't do much to it except buy it with a few options, still has the factory AM/8-track, A/C works, delay wipers, locking glove box... Original paint, rust and dents intact.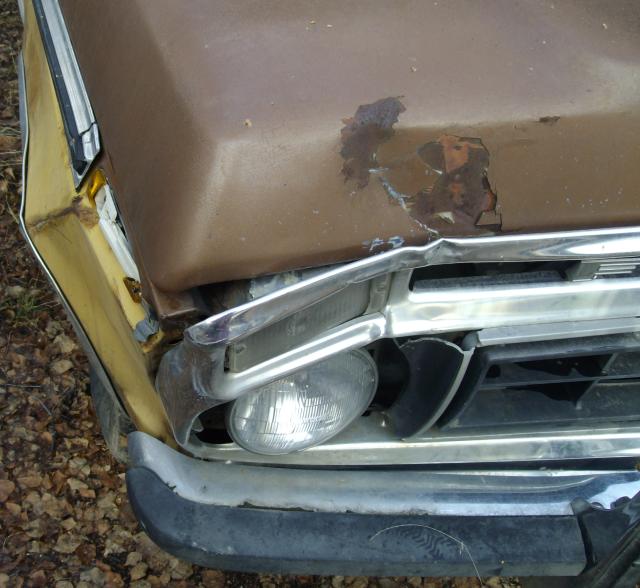 G.