02-22-2006, 10:35 AM
NTxPSA Club EVENT- March Madness PowerStroke Rally - Prestige Ford - March 18!
---
Abit much for me to type so I'll sum it all up below

Prestige Ford has sponsored several of our PowerStroke events in the past and have proven to be great hosts,comon out!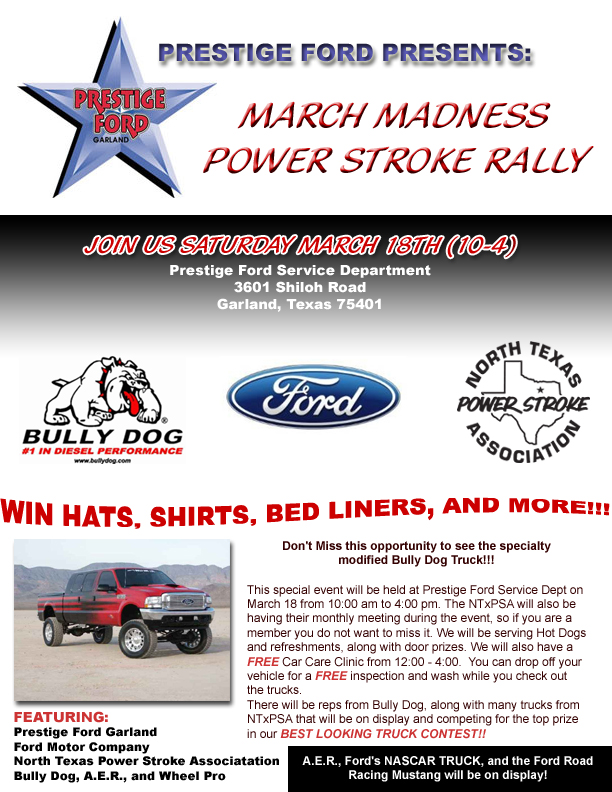 __________________
2002 Ford Excursion XLT 7.3L Diesel 4x4
Member North Texas Powerstroke Assoc.