Ford F-150/F-250: Trailer Hitch Modification
Trailer hitches come in many shapes and forms, and each one has a specific purpose. Here are the most common types of hitches and their details.
This article applies to the Ford F-150 (2004-2014) and the F-250, F-350 Super Duty (2005-2014).
Trailer hitches come in many shapes and forms. Unlike a lot of other modifications, the hitch modification is not a visual upgrade. It relies solely on your towing needs. In this article, we will go through all five of the popular trailer hitch types to help you choose the right option for your towing needs. The trailer hitch types we are covering include the trailer hitch receiver, fifth wheel hitch, gooseneck hitch, front mount hitch, and specialty hitch.
Trailer Hitch Receiver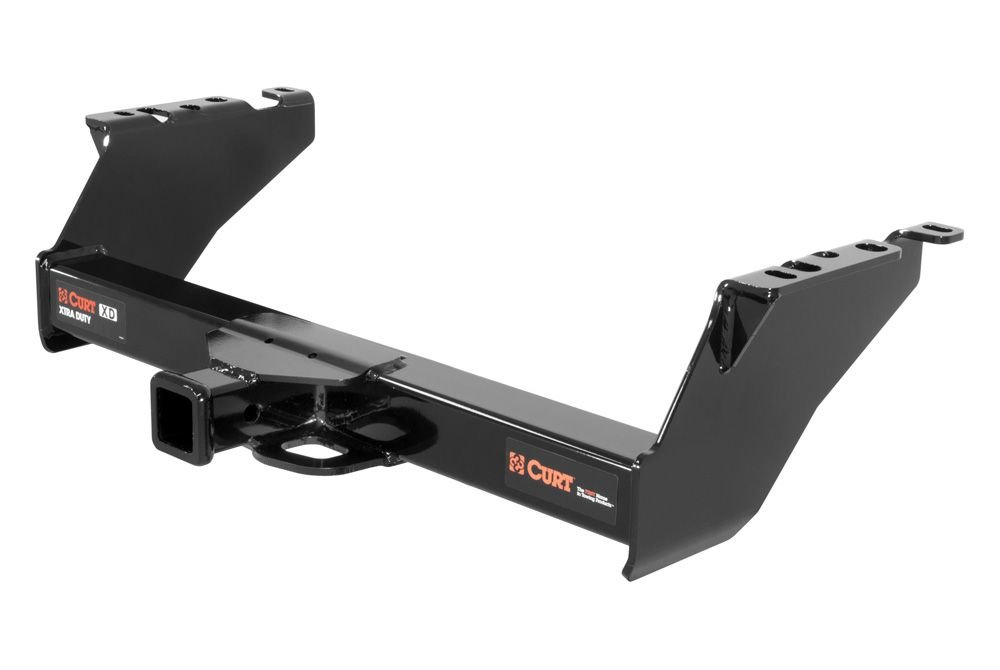 The trailer hitch receiver is the most common type of trailer hitch. It is made out of steel, and typically will bolt right on the truck's frame. These hitches are mostly used for towing trailers, carrying bike racks, carrying cargo carriers, and you can also mount any accessory to the end of it where the receiver goes.
When buying a trailer hitch receiver, you will be faced with five different options ranging from I to V. These are different classes that indicate the weight capacity the trailer hitch can handle. The towing capability range from 1,000 pounds all the way to 17,000 pounds. If you are in the market for one, expect to pay anything from $150 to $600 depending on the class you choose.
Fifth Wheel Hitch
If you are considering the fifth wheel trailer hitch, then you are looking for a heavy duty hitch. This is designed to tow 15,000 to 30,000 pounds. A fifth wheel hitch can only be used with a pick up truck, as it installs inside the truck bed. It is recommended to be used on long bed trucks, because the hitch must remain in front of the rear axle. If you must use a short bed truck, use a slider fifth wheel hitch or a slidewinder, which helps eliminate clearance concerns, this way you can avoid the trailer hitting the truck on sharp turns.
If you decide that this is the right option for your towing needs, you can expect to pay anywhere between $600 and $1,500 depending on the brand and weight capabilities.
Gooseneck Hitch
Gooseneck hitches are designed for heavy duty towing. They are commonly used to tow horse and construction trailers. The average towing capability of this hitch is 30,000 pounds, but it depends more on the capacity of the truck being used. It is usually mounted on the truck's bed, similar to the fifth wheel hitch.
This is a great option if you want to fully use your truck when not towing. The Gooseneck hitch can also be installed under the truck bed cover, this way it is not in the way of anything like the fifth wheel hitch. It is as easy as removing the truck bed cover, cutting a hole in it so the gooseneck sticks out, then cover the body of the hitch. Some brands make the Gooseneck hitches with easy releasing pins for quick removal. This hitch will only set you back $300 to $500.
Front Mount Trailer Hitch
The front mount trailer hitch isn't the most popular option; however, some folks find it extremely useful. With this being more of an accessory than a necessity, it mounts on the front of the truck and is mostly used as a bike rack, for additional gear, or even for launching a boat into the open water. The front mount trailer hitch comes specifically for your truck with pre-drilled holes that match the pre-drilled holes in the truck. It bolts on to the front of the frame. This hitch has solid construction and is all welded for maximum strength and safety. You can purchase this hitch for $170 and use it the same day.
Specialty Trailer Hitch
The specialty trailer hitch is designed for "special" use. They come in a wide variety of styles and are designed to meet a specific need. They are usually used as invisible hitches, fixed tongue hitches, weld on hitches, and are also used for bike racks and cargo carriers. With that being said, it is safe to say that this is not the most durable hitch, nor was it intended to be. You can own this for $100 and mount it to your bumper, frame, or even another trailer hitch.
Related Discussion and Articles