Ford F-150/F-250: How To Install Tail Light Bulb
Do you have a burned out tail light bulb on your Ford F-150 and Super Duty? Here is a step by step guide on how to replace a burned out tail light bulb, the costs involved, and the tools you will need.
This article applies to the Ford F-150 (2004-2014) and F-250 Super Duty (2005-2014).
Burned out tail light bulbs can present an unsafe and potentially expensive situation, depending on whether you notice them before the friendly police office does. The good news is, replacing a tail light bulb is a very easy and inexpensive task that virtually anyone can do themselves on their Ford F-series truck.
Materials Needed
Ratchet
Flat head screwdriver
New bulb
Step 1 - Remove tail light bolts
Turn your engine off.
Make sure your lights are off.
Open the tailgate and locate the two bolts holding the tail light.

Remove the two bolts using an 8 mm ratchet. You may need to use a screw driver instead of a ratchet.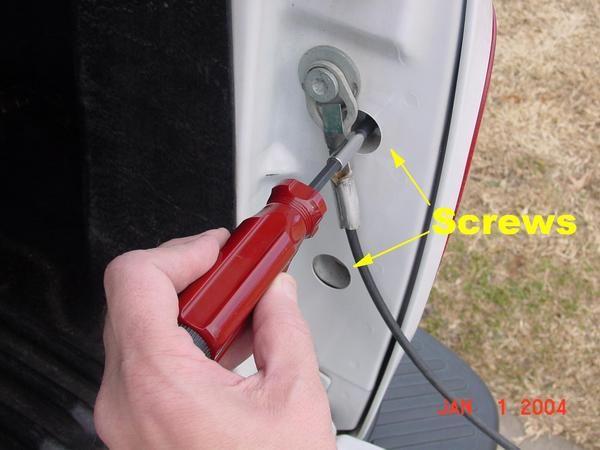 Step 2 - Remove the bulb
Pull the tail light assembly out.
Turn the bulb connectors counterclockwise exposing the bulb.
Note that the top bulb is the tail lamp, while the smaller one at the bottom is the backup lamp.
Step 3 - Install the new bulb
After removing the old lamp, install the new one.
Reconnect the light fixture and screw the bolts back on.
Start the car and check the lights to ensure they are operable.
Related Discussion