Working Ford Trucks Only
07-30-2010, 11:33 AM
John Jurkowski has an AWESOME collection of old truck photos online....a lot of Ford's but also so other cool stuff.
There are just WAY to many cool ones to post so here is the link.......
John Jurkowski Truck Pictures
07-30-2010, 02:04 PM
Great thread. Keep them commin' Zoot
07-31-2010, 02:05 AM
can't let this thread die.
---
Here's a couple links to so many photos, it would take too long to copy and paste all of them.
We Love Ford's, Past, Present And Future.: 1940-1949 Ford Trucks
http://fordofwestmemphis.blogspot.co...rd-trucks.html
07-31-2010, 02:42 AM
07-31-2010, 11:22 AM
HotRod Magzine's first road truck.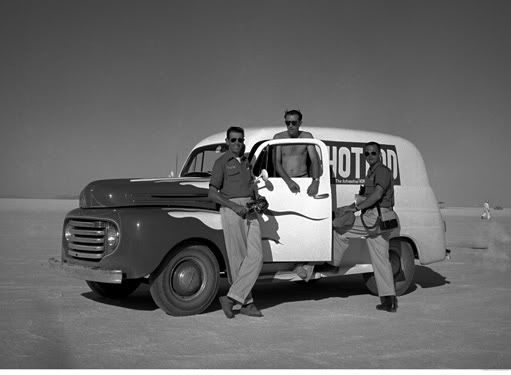 Salt support Truck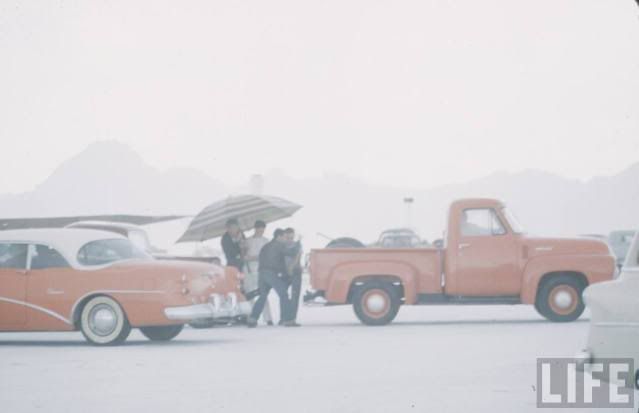 One of Fords Off-Road Transporters
Fords attempt at a Road-Rail Transporter
07-31-2010, 12:37 PM
07-31-2010, 01:25 PM
While the majority of the pics I've shared have come from google searches, these are from my personal collection. This was my Grandfather's 1935 Ford truck he used to make a buck during the depression. He did all kinds of contract hauling for farmers all around southeastern Washington. Here he has a load of hay, and another of sugar beets in 1936.
07-31-2010, 02:09 PM
Couple of hardworking Fords here....
The first is from the old flathead forum, one of the Aussie guys posted it -- drove that old truck back into the woods to recover a flatmotor.
The second is Doug's (FTE'er), an excellent pic.