One of the pieces missing from my truck when I got it was the inside battery cover to fill the hole in the floor. I happened to borrow one today from a local guy so I could fab one up, so here are the details for anyone else in the same predicament.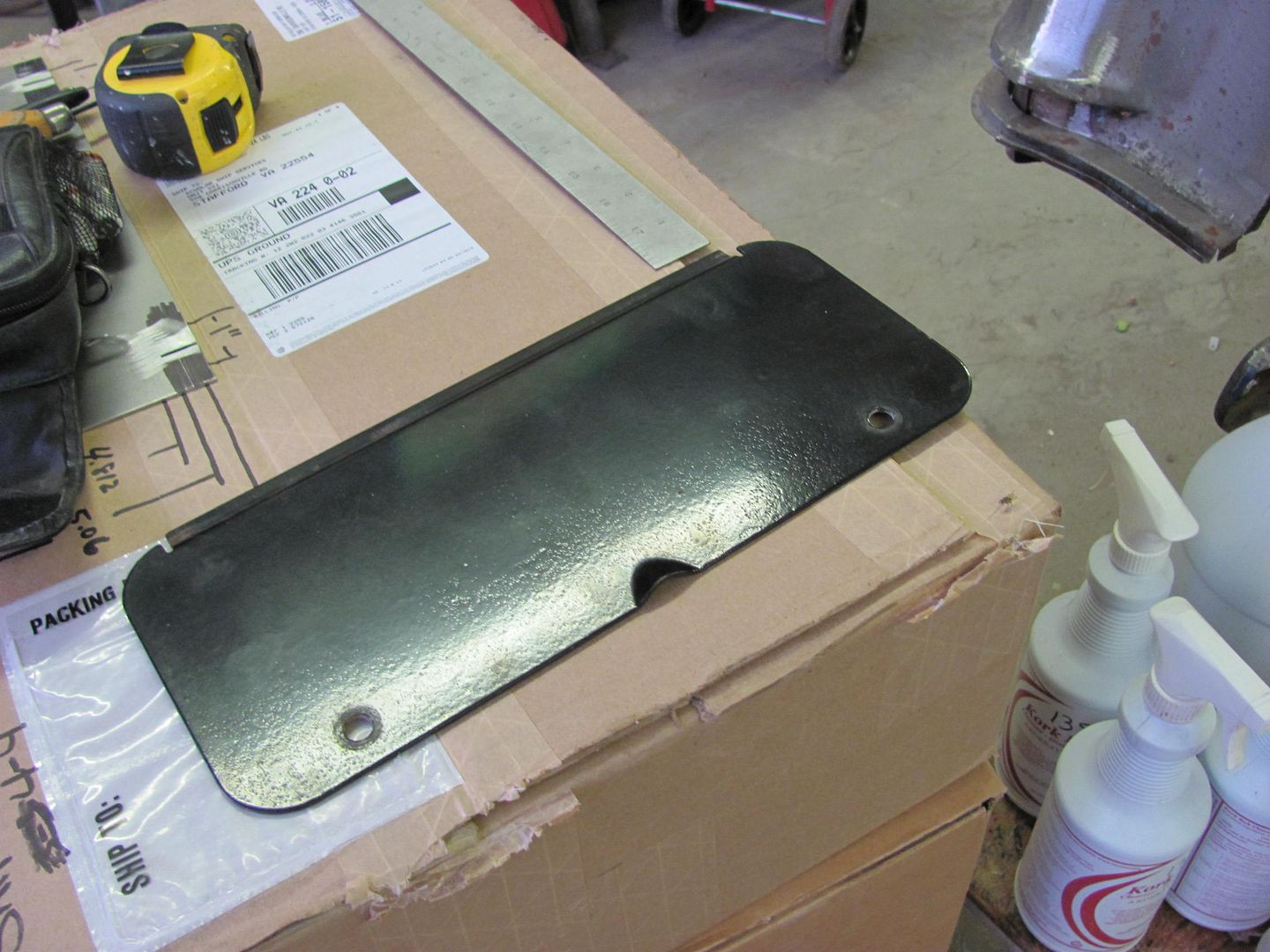 This is the sample piece. Cut the new one out of a piece of 16 ga CRS, the bend relief slots were formed with a 1/16" cutoff wheel..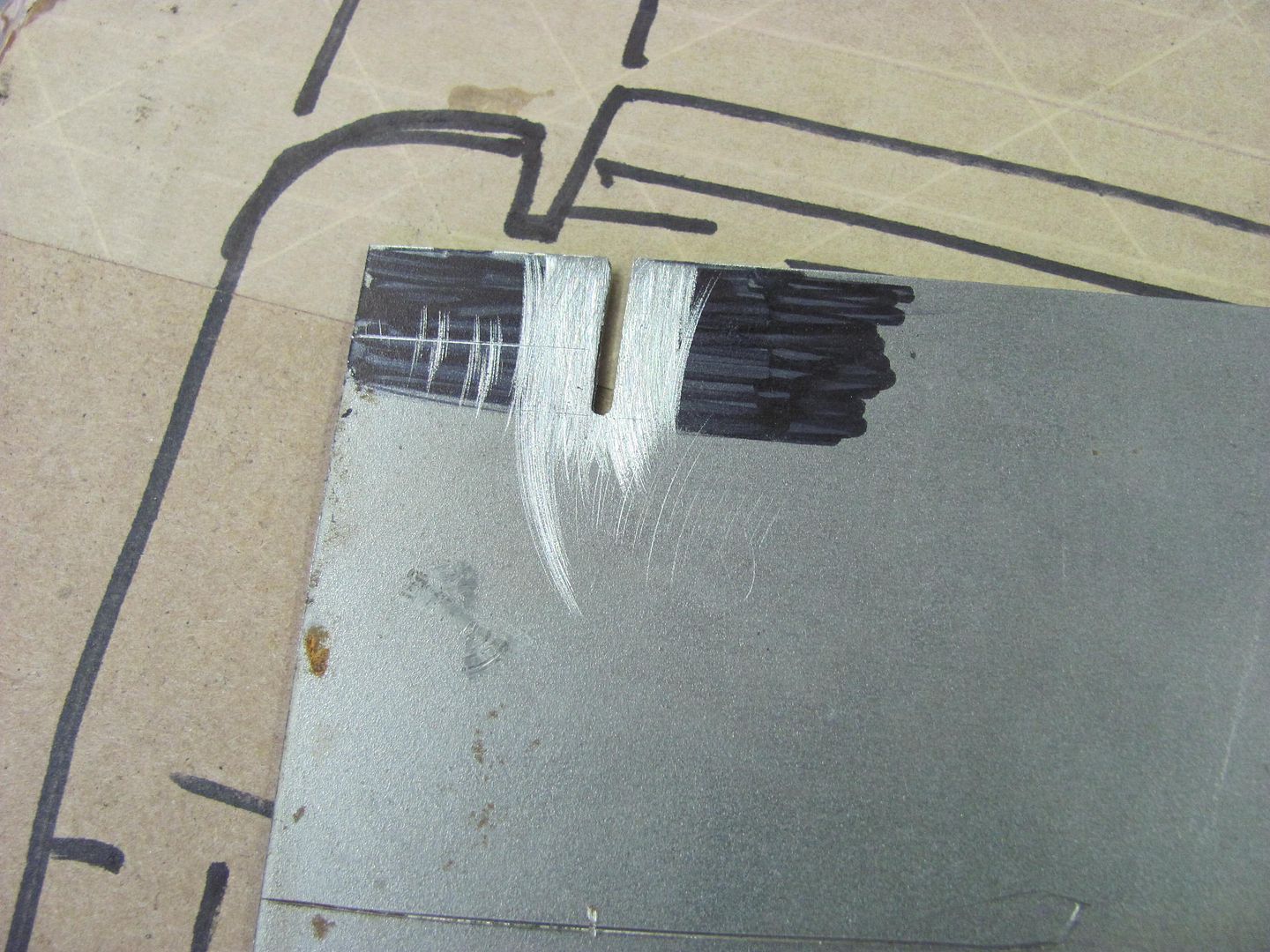 The fancy radius tool uses a 1-3/8 socket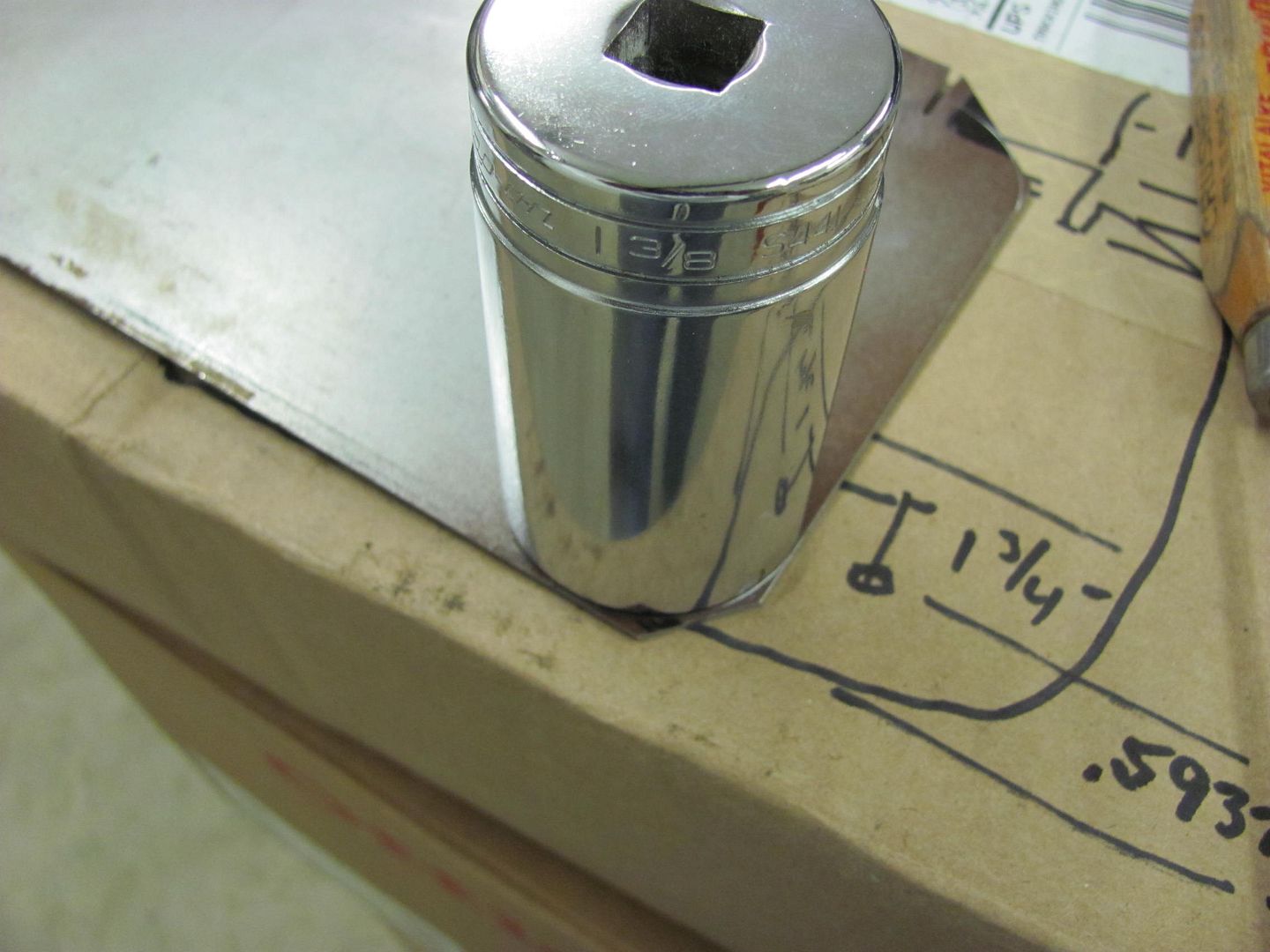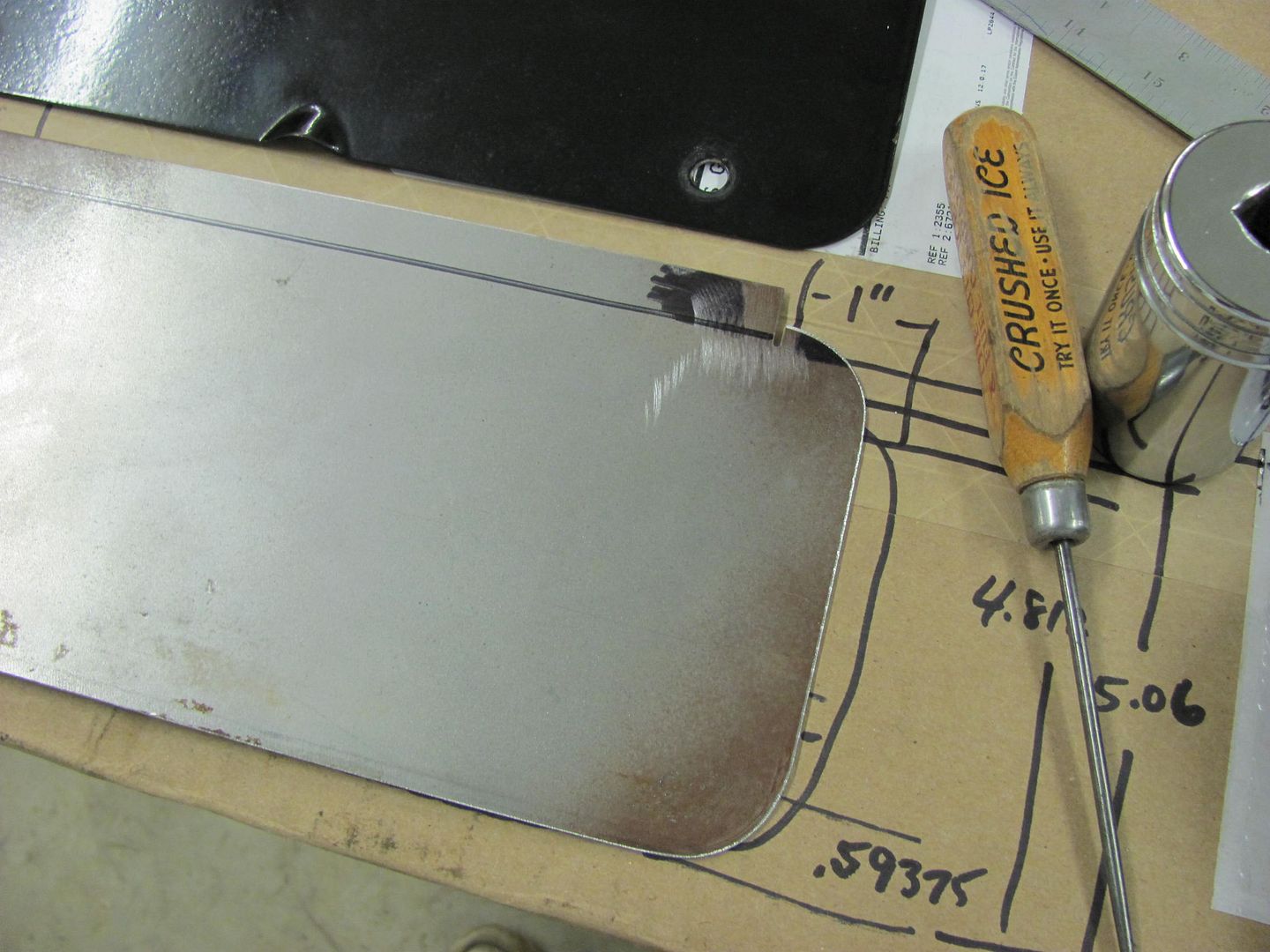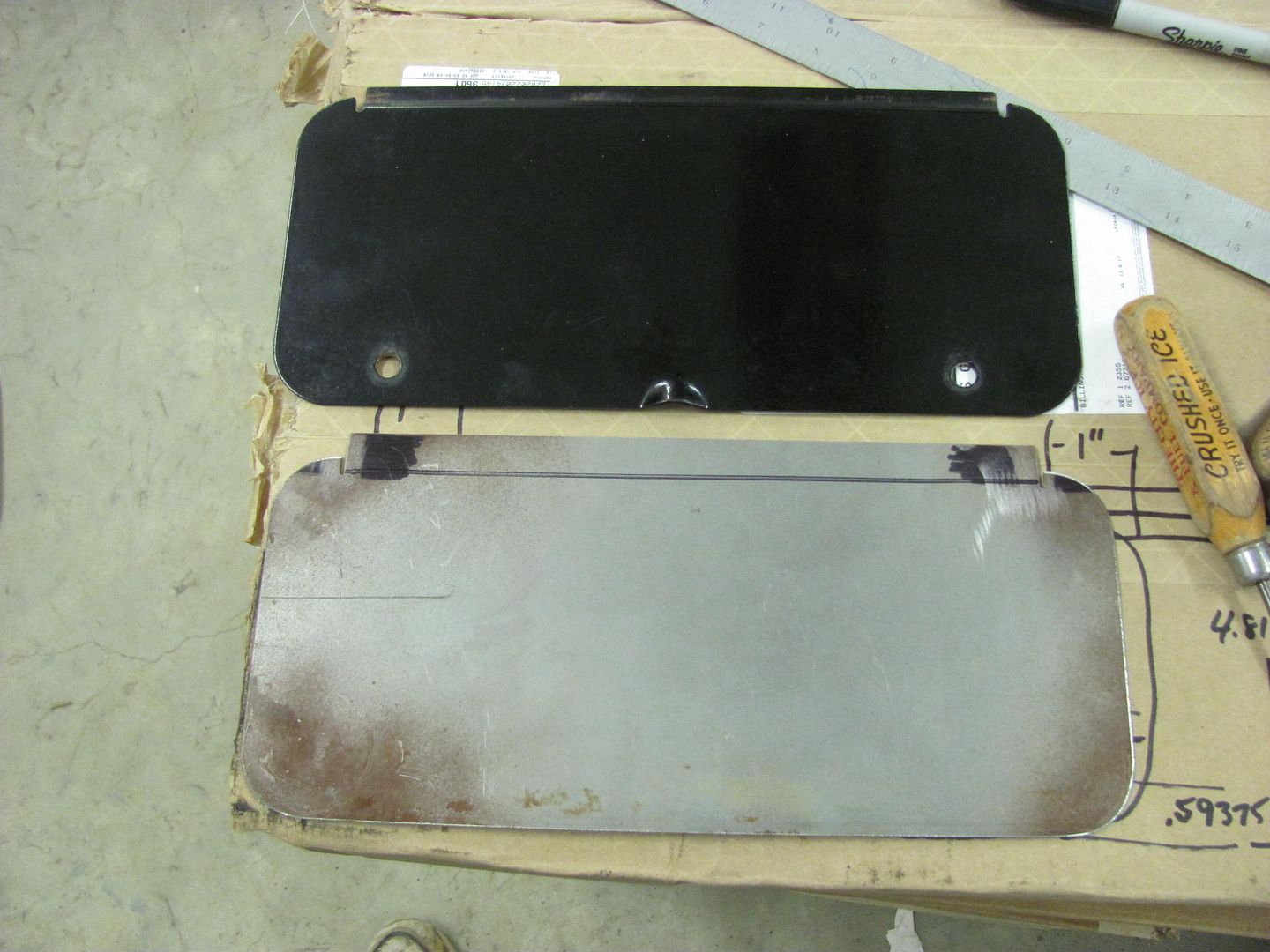 The bend is inside the relief slots, which would make this more difficult with an apron brake, but I suppose one could flatten the outer ears back out if need be. I used my press brake, had the right amount of lower dies for the exact length, but not the right size for the top. So I slid the upper die back and forth and incrementally bent it up.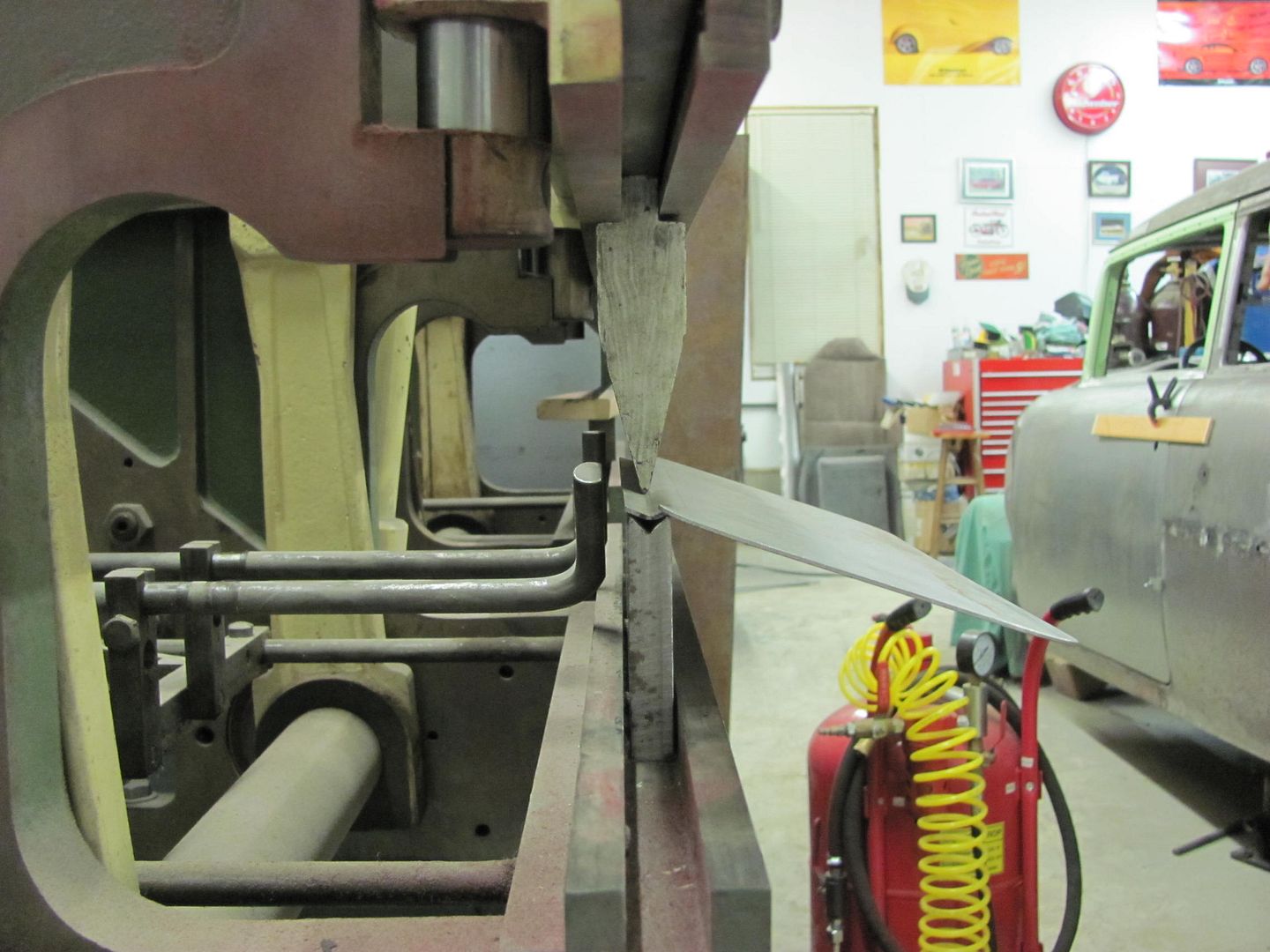 Finger pull was marked out, and an 11/16 socket used as an anvil, some hammer work forms it pretty nicely.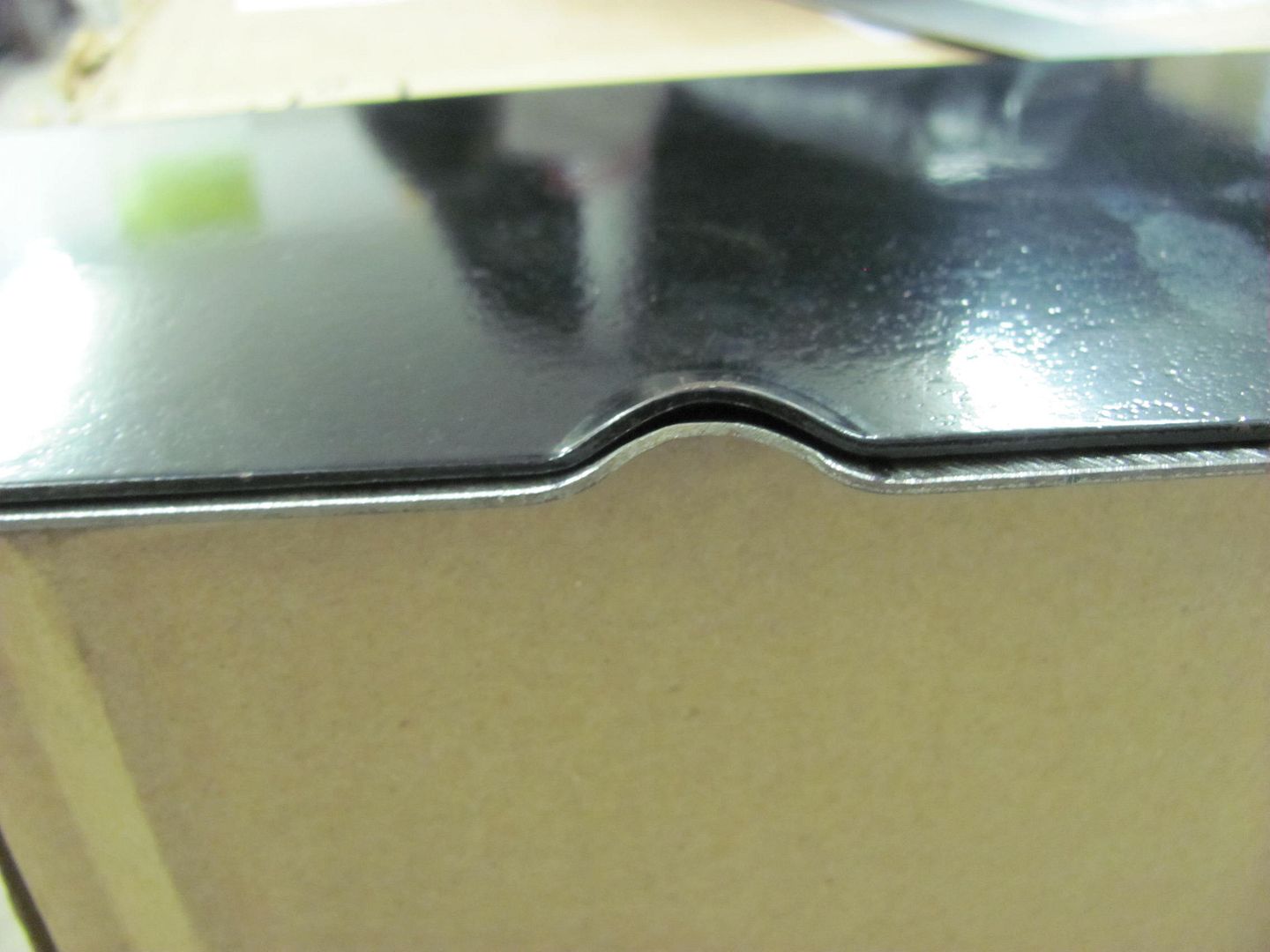 .....and a test fit.....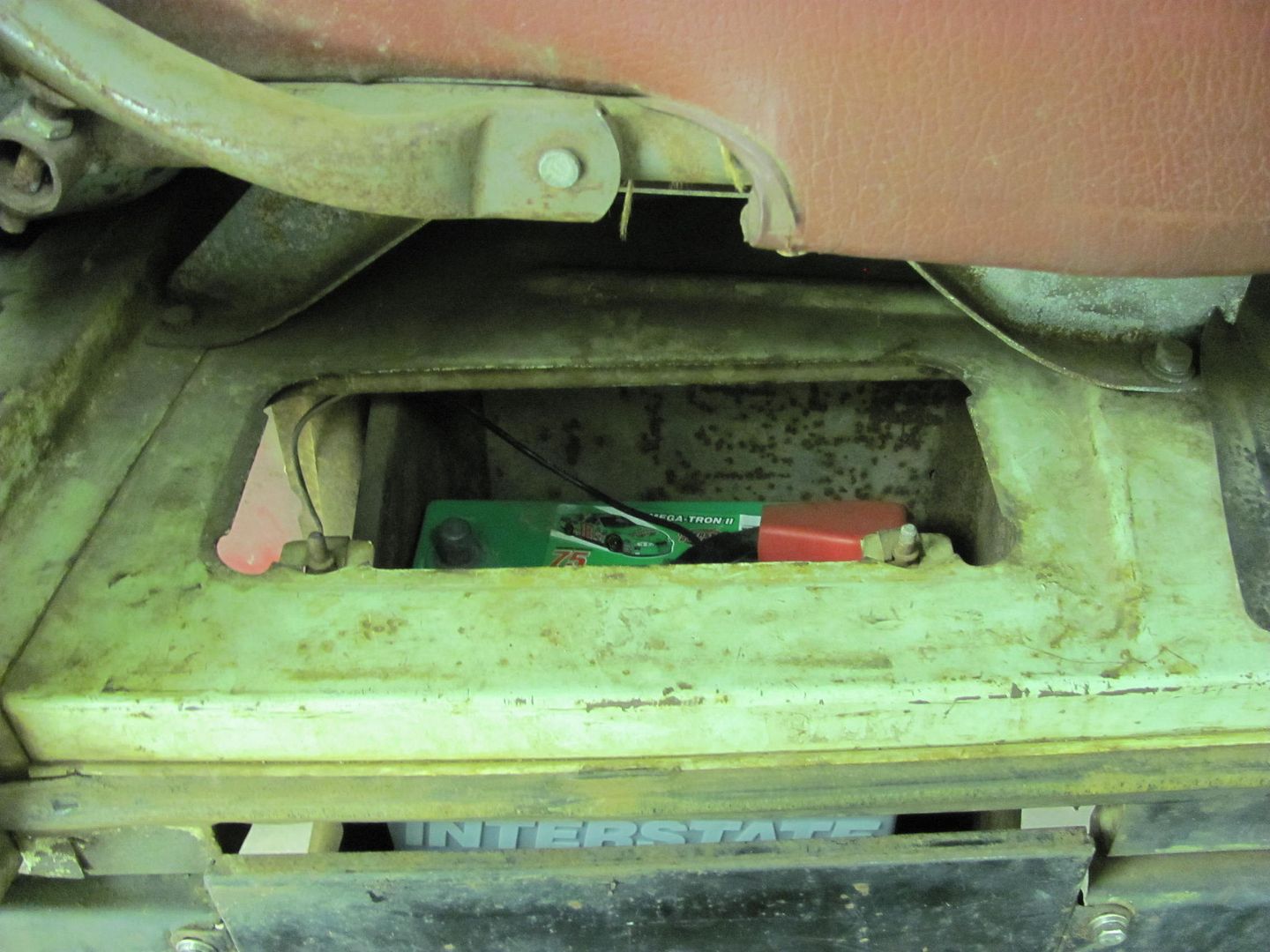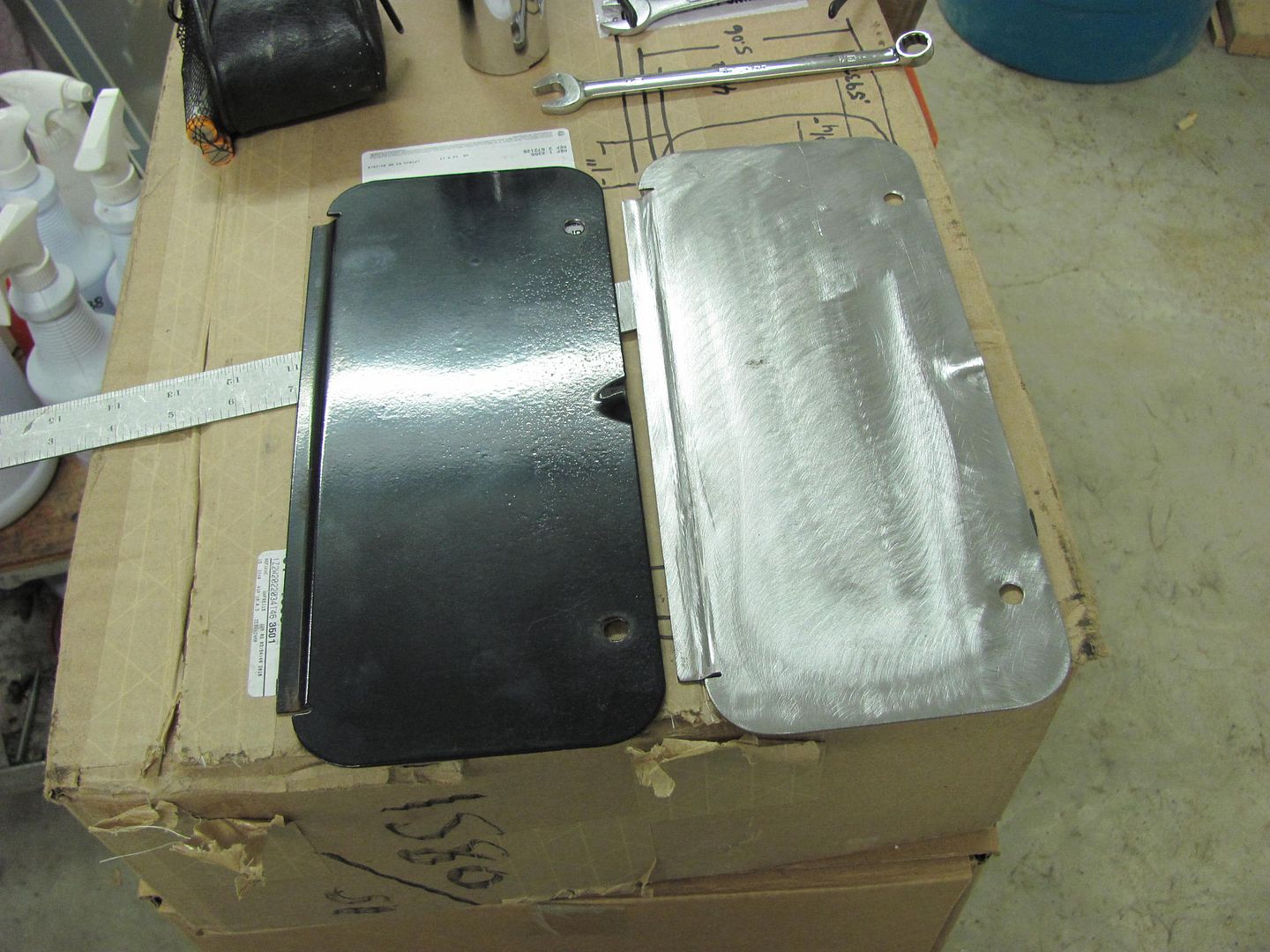 For anyone who has lost their's as well, here's the treasure map. The two holes were letter R size and overall height before bending was the 5-7/16".