calling all super camper specials
04-02-2010, 10:43 PM
calling all super camper specials
---
just wondering how many 73-77scs ,78-79f350ts, or just plain 140" wheelbase 2wd's are out in FTE land. stock ,modified or inbetween lets hear from you!!! I need ideas and inspir
ation
04-02-2010, 11:31 PM
How about beaten to hell? I am thinking about picking one up tomorrow. runs and drives, needs paint. Lots of little things wrong but no major structural rust.
1973 F350 scs. It has a 390 with 4.11 gears and a posi. It started and idled. A few exhaust leaks, no door locks, a few lug nuts loose.
Any idea what it should be worth? I am looking to use it to haul stuff short distances. Maybe throw a coat of paint on it. This does seem to be the place to look for parts and advice.
Thanks,
-Greg
04-02-2010, 11:55 PM
Not sure about worth , but they do seem to be quite rare. Looks pretty solid from what i can see. I picked up/saved mine from a guy who was gonna grab the ac dash and scrap the rest. used as my daily driver for two years and could not kill this truck. i'm gonna reward her for her service with a full rebuild this year. your right about the site, lots of accumulated knowledge here.
04-03-2010, 05:06 AM
I got one of those.....'73 scs with a brand new 460. Been tryin to sell it for months, but i guess there aint a market for 2wd trucks anymore
04-03-2010, 09:02 AM
Pat67shorty nice truck love the late model wheels. 2wd's have their own following but i agree there seems to be more demand for the 4wd's lately. i love my one ton dent and dont think i could ever sell. i'll post some pics once i figure out how to get gallery to work stupid computer lol
04-04-2010, 12:53 AM
Join Date: Jan 2010
Location: Texas
Posts: 115
i have a 73 camper special but not scs. what is the differents in the two?
04-04-2010, 01:58 AM
You Forgot about the 140" F-350 Trailer Specials...
I gots' me a '76 Super Camper Special with a high performance 390 FE with a 4-Speed.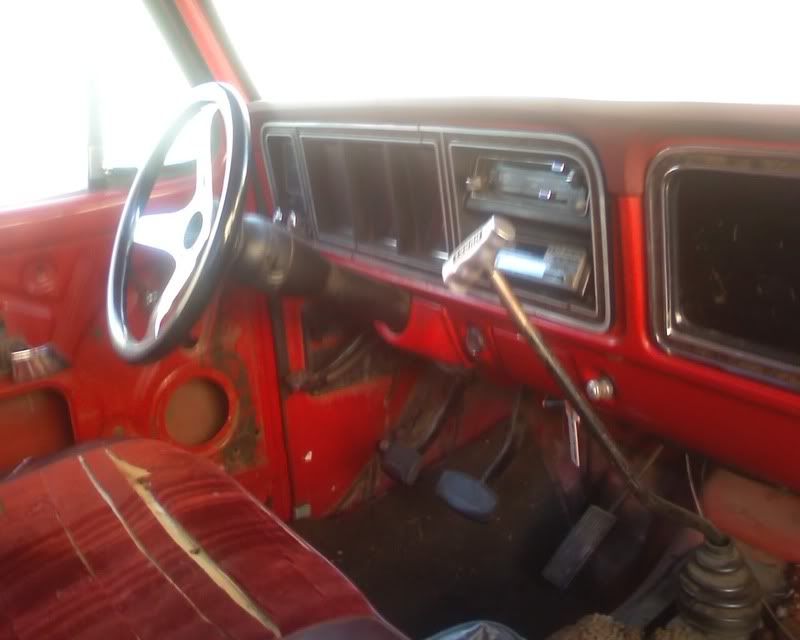 If You guys' like Super Camper Specials, click the first link in my signature, there are 2 Super Camper Specials in there, Vote for me.(It's a photo contest)
If you want this to turn into a Super Camper Special Picture Thread, Lemme know, I gots' thousands of photos' of 'em.
Also, Future plans for mine include convertin' it to a 4x4.
---
Last edited by 76f350spercamprspeal; 04-04-2010 at

02:04 AM

. Reason: Added Better Pictures.
04-04-2010, 04:06 PM
I've owned three great 140" wb F350's in my life - a '74 Custom Super Camper Special with 390/C6, a '74 Ranger XLT Super Camper Special with a 460/C6, and a '73 F350 Ranger with a 460/C6 (just a plain F350, not a SCS). Great trucks, wished I kept each one.