Here is my project truck. My goal is to turn it into a good ole' Redneck Camo Hunting Truck and bad weather truck.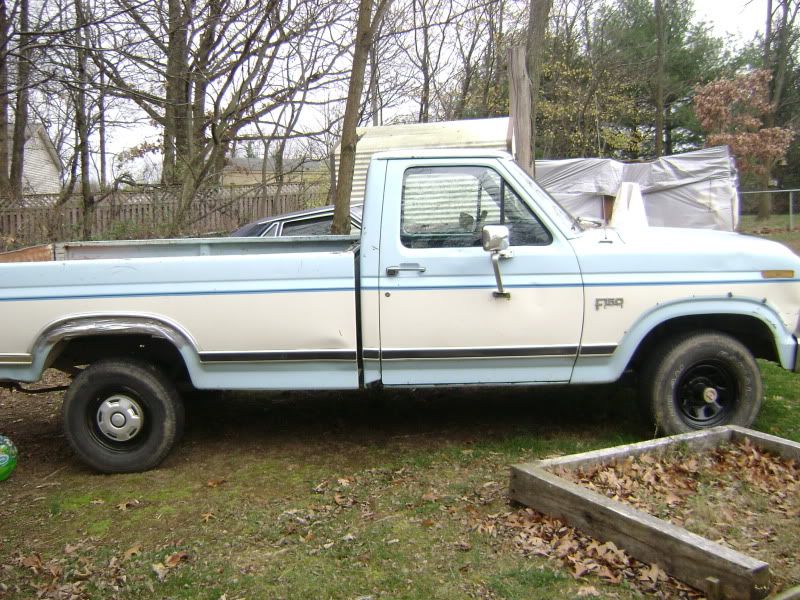 It needs the following:
1- Short in the brake lights needs fixing
2-Tune up (oil change, oil filter,check all fluids, radiator flush, new plugs & wires, new belts, and new distributor)
3-Butterfly valve is missing so the carburator needs work and is missing some vacuum hoses.
4-Flowmaster 40 single inlet/dual outlet and tailpipes
5-Needs 5 new tires. My goal is to add 31x10.5x15 tires, but not sure I can afford it.
6-Needs a little bondo work in the rear fender wheel
7-New wiper blades
8-New radio and & CB and antenna
9-Remove spare tire holder from under truck
10-Various tubes & hoses in engine are cut, so I need to fix them
11-Camo Seat cover
12-Camo Headliner or maybe use Herculiner
13-Remove the ripped up rubber floorboard covering and use Heculiner
14-Camo Paint Job
15-I need to pick up a Haynes Manual.
16-Herculiner Bed
17-Lap belt needs replacing. Its got a big tear in it.