We need some Heavy Duty Truck Pics!
10-31-2009, 04:37 PM
Join Date: Feb 2004
Location: Redding, CA
Posts: 486
We need some Heavy Duty Truck Pics!
---
I hang around all the different forums, from Ranger to Bronco but I seem to find this forum the most fun and I love seeing old pics of Large Trucks. So I figured might as well start a thread. Just for the record I drive a early 80's International Dump Truck at work.
11-01-2009, 01:20 PM
How about this?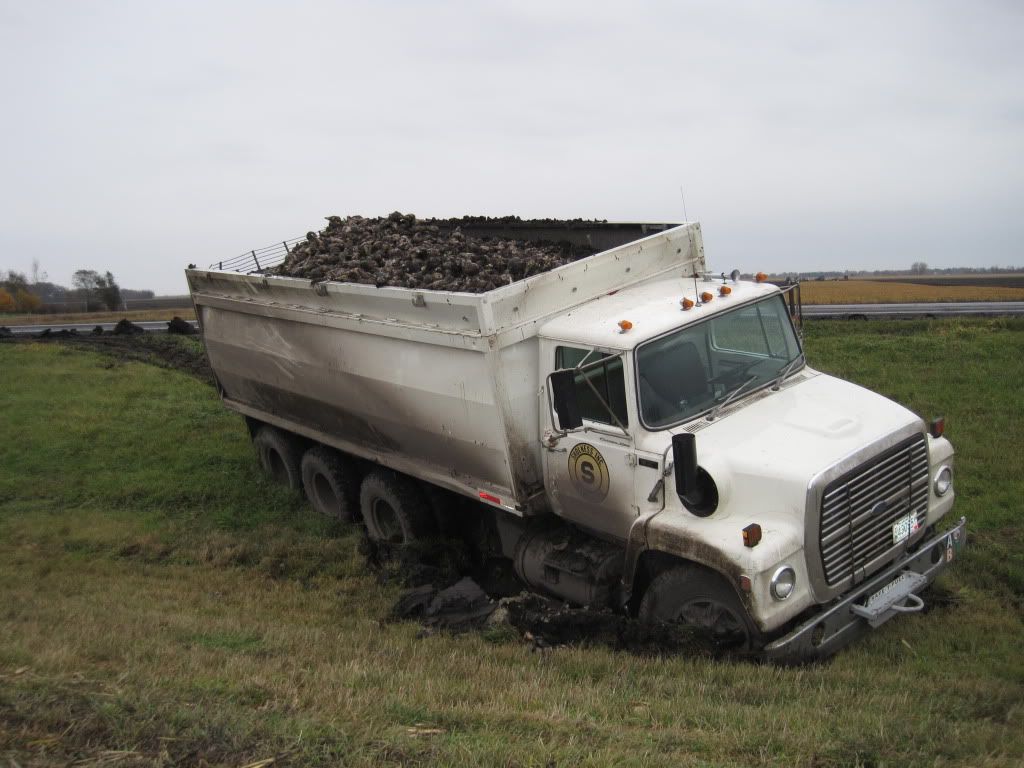 11-01-2009, 02:40 PM
Certainly would.
It had a full load of sugar beets on it when the mud on the road sucked it in. I wasn't driving but I did take it up and dump it after it was winched out. It came out without tipping which I was impressed with.
11-06-2009, 05:55 AM
Here's some:
These ones in CUBA are still in use today since the embargo prohibits them getting new ones.
11-07-2009, 01:27 PM
11-08-2009, 09:38 PM
Here's mine
It's a 1978 Ford F600 powered by a 361 FT engine. Good running, and I'm trying to get it road worthy again cause while it's ok that it gets to run around on the property (bunch of gravel roads) it'd be really cool to get it back on the road.
Anyway it's grandpa's old lumber truck that I bought from my grandma after I got it running again.
Hope you enjoy the big ford!