We need some Heavy Duty Truck Pics!
01-11-2010, 10:44 AM
Join Date: Sep 2006
Location: oh
Posts: 4,525
I am new to posting pics....but soon will post my big 57.
I had a 53 and a 56 firetruck...both were very low miles and clean. Shame I cannot locate another to buy. I also had a 56 fseries big job with water derrick.....they were all sold.
Bill
01-18-2010, 03:59 PM
Here's a couple pic's of a truck in the area. There's also a 48 COE with pick up bed that hits the shows around here, unfortunately I haven't snapped a good pic of yet. Can't wait for show / cruise weather to return.
01-18-2010, 04:35 PM
Hey Havi~
Haven't run across you here in awhile, hope things are going okay.
Yep, something along those lines, maybe a bit more old style truck, less rod. I've been building one in my head for a few years, then I ran across this at a show. It's about 5 miles from here. I believe he's running a 400 O'mobile and a/t. If you want better quality pics to download to your personal collection let me know. I try to downsize a bit before posting here.
01-23-2010, 09:31 PM
Join Date: Jan 2010
Posts: 3
Here's my ride to share with y'all as my first post...
1986 F800 429 4v/Allison Auto - PL Custom Rescue Body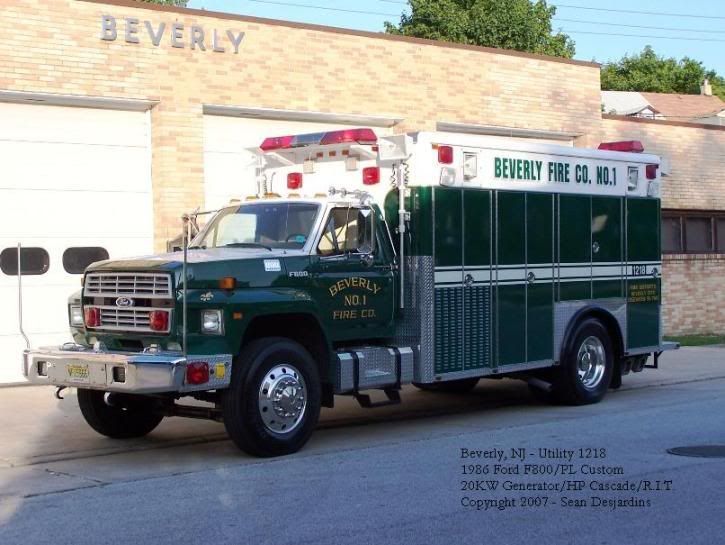 Unfortunately, we will probably be replacing her soon.
So who's got cheap tricks up thier sleeves to tuning up this motor????
01-25-2010, 12:49 AM
You know guys, I have to say the you have really inspired me! Truly. I am self employed. I cannot think of a cooler way to brand my biz than with a cool azz old school heavy cruiser. I have a small excavation company, skid steer, track hoe. I currently use a dually and a dump trailer. I have been shopping for a dump truck the last few months. I already have the best doner truck for a project, 94 F350, 7.3 IDI Turbo. I need to find an old school hauler and do some retro and an awesome old school paint job. What do you think. I mean it will have to be practical for me to use. But can you imagine a shiny beautiful vintage billboard???? Talk about eye catching. MAN! Thanks so much for the ideas and inspiration fellas. You will be hearing from me again once I get a hold of some old iron somewhere. Any one know where some cool old iron might be located???

John
01-25-2010, 01:52 AM
Grew up on a farm. We had a '69 chevy c-50 I believe and it did chevy proud, but I just love these fords and Red 460 - You just made my evening with your proposal thanks to all and a fine night
.
01-26-2010, 04:53 PM
Welcome to FTE! - cool truck, looks like you keep it in amazing condition!
Check out our 385 series forum for tricks on tuning up the 429:
Big Block V8 - 385 Series (6.1/370, 7.0/429, 7.5/460) - Ford Truck Enthusiasts Forums
Best of luck, and again, welcome