Reverse lights and turn signals ran away
08-27-2009, 08:26 PM
Reverse lights and turn signals ran away
---
Tonight I lost my reverse lights and turn signals on my 88 f150 4.9 manual transmission. They worked fine 2 days ago and the fuse is fine but the flasher isn't clicking with the blinker on. Would that be the problem? The turn signals and reverse lights are on the same fuse.
08-27-2009, 09:37 PM
08-28-2009, 10:58 AM
Join Date: Jan 2002
Location: Baltimore
Posts: 1,346
1) Do the 4 way flashers work? If they do that indicates the wiring to the rear turn signal bulb circuit is good.

2) What happens when you turn the turn signal lever to left or right with the ignition on? Does each rear turn signal lamp light and not blink? That would indicate a bad turn signal flasher.

3) Pull out the flasher which is plugged into the fuse box and see if the Reverse lights work.

4) Are you using a ohm meter to verify the fuse is not blown or just looking at it? Did you replace the 15 amp fuse?
08-28-2009, 04:57 PM
the problem is something with the ignition. they don't work when I turn the truck on but if i wiggle the ignition around a little (turning the key forward and back just a little) they will start working. what do I need to change, clean, or check?
08-28-2009, 05:07 PM
Join Date: Jan 2002
Location: Baltimore
Posts: 1,346
If you turn the ignition key to the Accessories position and it works and the Start position works, I'd replace the ignition switch.
It's bolted to the top/middle of the steering column. As you can see the two mounting holes are slotted so the ignition switch can be adjusted. If no one has messed with the ignition switch and the two mounting nuts are not loose I'd say the contacts that provide 12 volts to the two fuses in the schematic are bad.
When you turn the ignition key it moves a rod that moves the ignition switch to the different positions.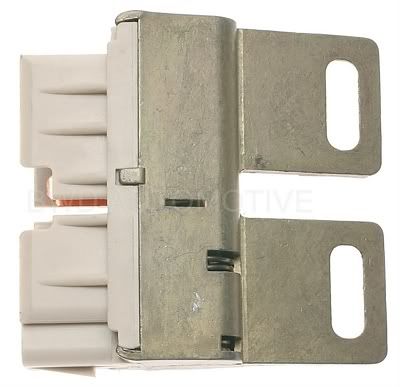 Thread
Thread Starter
Forum
Replies
Last Post
1980 - 1986 Bullnose F100, F150 & Larger F-Series Trucks
Electrical Systems/Wiring